Industrial Handrails
Improves workplace safety
Strong and durable construction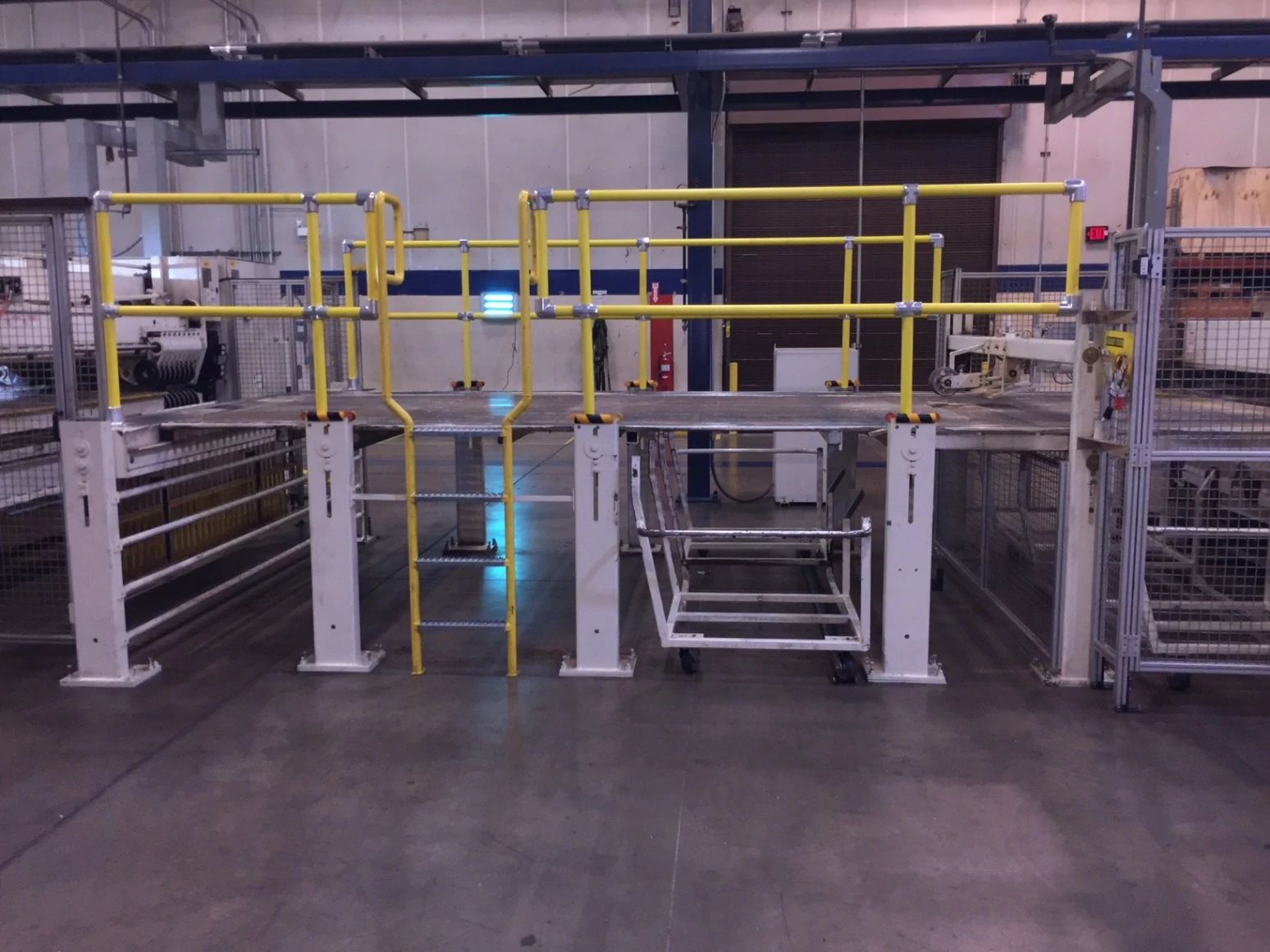 Designed with maximum safety in mind
According to OSHA, fall protection must be provided for any area that is four feet or more above a lower level. All safety barriers by Arbon Equipment can help you comply with OSHA's handrail safety requirements.
Connect With an Expert
Help prevent slips, trips and falls
Industrial handrails help create a safer work environment for everyone.
Find a Rep
Benefits
Steel Pipe and Plastic Handrails
These unique handrails are manufactured with steel, sleeved in durable plastic, resistant to rusting, chipping and cracking making this system perfect for outdoors or use in harsh environments. The system locks together with pre-made fittings that allow for quick and easy installation.
Aluminum Handrails
Aluminum handrail systems are custom manufactured to meet all safety railing requirements and provide a cost effective alternative to galvanized or stainless steel railing. These lightweight handrails will reduce your shipping costs and do not require any extra construction or welding, making installation swift and easy. Save your company time and money with the affordable and long-lasting aluminum handrails Arbon can provide

Roof Fall Protection Railing
Roof rail is a modular system manufactured to meet OSHA fall protection load requirement standards to protect workers and prevent accidents. Roof rail safety handrail is weather resistant and will not fade, chip, peel or rust. With no trip hazards and a bright appearance, this product is your solution to roof-top safety concerns. Roof rail is a modular design, manufactured with simple and easy installation. It does not require any costly roof excavation or concrete construction, reducing installation costs and risk of roof leaks.

Mobile Parapet Barrier
This unique fall-protection solution eliminates the need for anchor point attachments and personal protective equipment for workers. Our mobile parapet barrier meets and exceeds OSHA requirements for fall protection and is a cost effective alternative to installing a permanent roof rail system.
Promote safety around loading docks, stairs, roofs, ledges, ramps and other unsafe areas throughout your facility with a selection of safety handrails and industrial handrails offered through Arbon Equipment. With a variety of handrail options, we can help you maintain a safe environment and prevent slips, trips and falls with a variety of protective handrail systems.
Need more info?
Fill out the form below and one of our reps will reach out to you.
improving industrial safety, security and productivity worldwide THROUGH QUALITY AND INNOVATION

WANT MORE INFORMATION?
Fill out the form below and one of our reps will reach out to you.
Thank you for filling in the form.
Someone from our team will be in touch with you shortly.