Warehouse Column, Rack and Corner Protection
High density polyethylene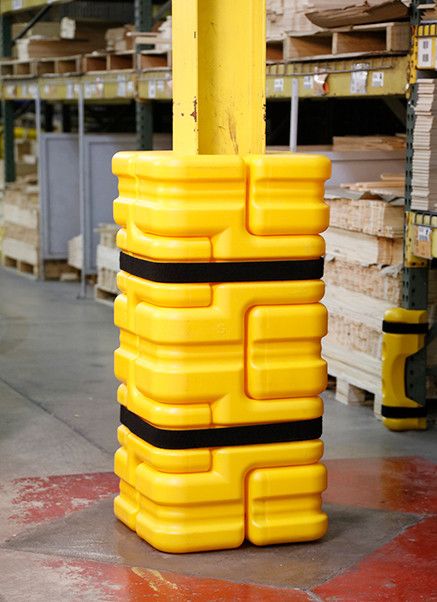 Protect your warehouse
Column protectors offer heavy duty impact protection for warehouses and material handling facilities and create a safer work environment.
Contact Us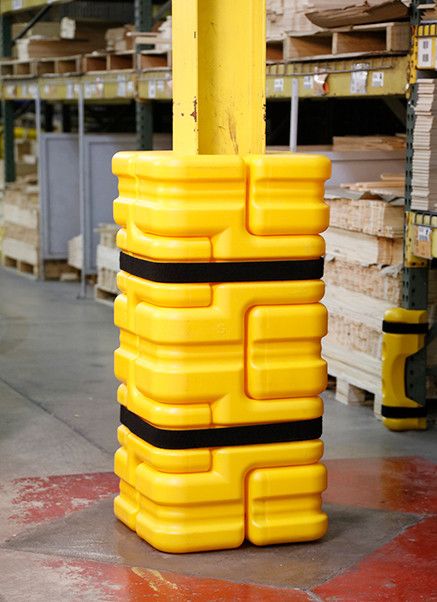 Heavy duty construction and highly visible
Made with high density polyethylene, Arbon Equipment's column protectors offer durability for the most stringent work environments. The safety yellow color offers extra visibility to help decrease forklift collisions.
Find a Rep
Benefits
Our column protectors offer complete impact protection for columns, racks and corners in warehouses and material handling facilities where there is heavy forklift and pedestrian traffic. These tough, visible, versatile and cost effective protectors are designed to create a safer working environment for everyone.

Whether your application requires durable, reliable, or extra impact absorption, we can provide the right column protector to meet your exact needs . They are equipped with air vent systems which allows air to escape during collisions to help minimize damage to your column and fork lifts, and reduces injuries.

Resistant to most chemicals to help prevent corrosion
Yellow safety color offers maximum visibility and protection
Easy installation and no tools required
Minimizes damage to facilities
Adds protection to columns that are more vulnerable to collision
Guards vehicles and columns
Extra impact absorption
Reduces bodily injury
Need more info?
Fill out the form below and one of our reps will reach out to you.
improving industrial safety, security and productivity worldwide THROUGH QUALITY AND INNOVATION

WANT MORE INFORMATION?
Fill out the form below and one of our reps will reach out to you.
Thank you for filling in the form.
Someone from our team will be in touch with you shortly.