Dok-Lok® Dock Timer
Real-time display of active or total loading duration for each dock position
Helps improve loading efficiencies by increasing capacity & trailer throughput
Visual management tool cleanly displayed on NEMA 4X Graphic User Interface (GUI)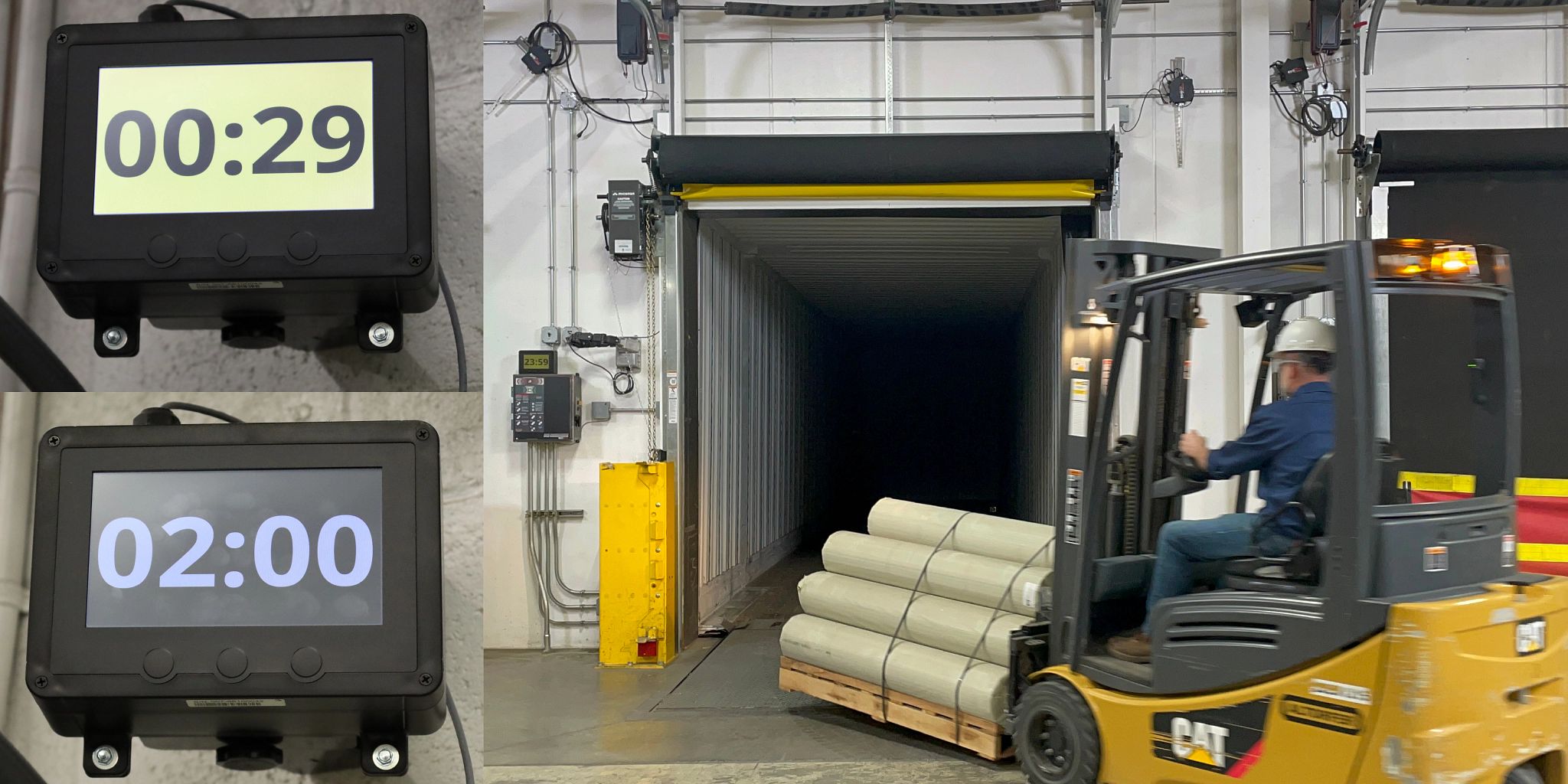 Real-Time Loading Dock Visibility for a More Productive Facility
Unlike anything else in the material handling industry, the Dok-Lok® Dock Timer visual management tool lets logistics personnel take control of each dock position by monitoring the total duration of loading activities. The clean and simple control interface indicates crucial loading time milestones, such as: when shipping window is within 30 minutes, when facility has exceeded set shipping window and when the load was complete. Dock Timers are compatible with all Dok-Lok Vehicle Restraints and can be optimized with smart, connected capabilities for additional synchronization and data-capture of the logistics process.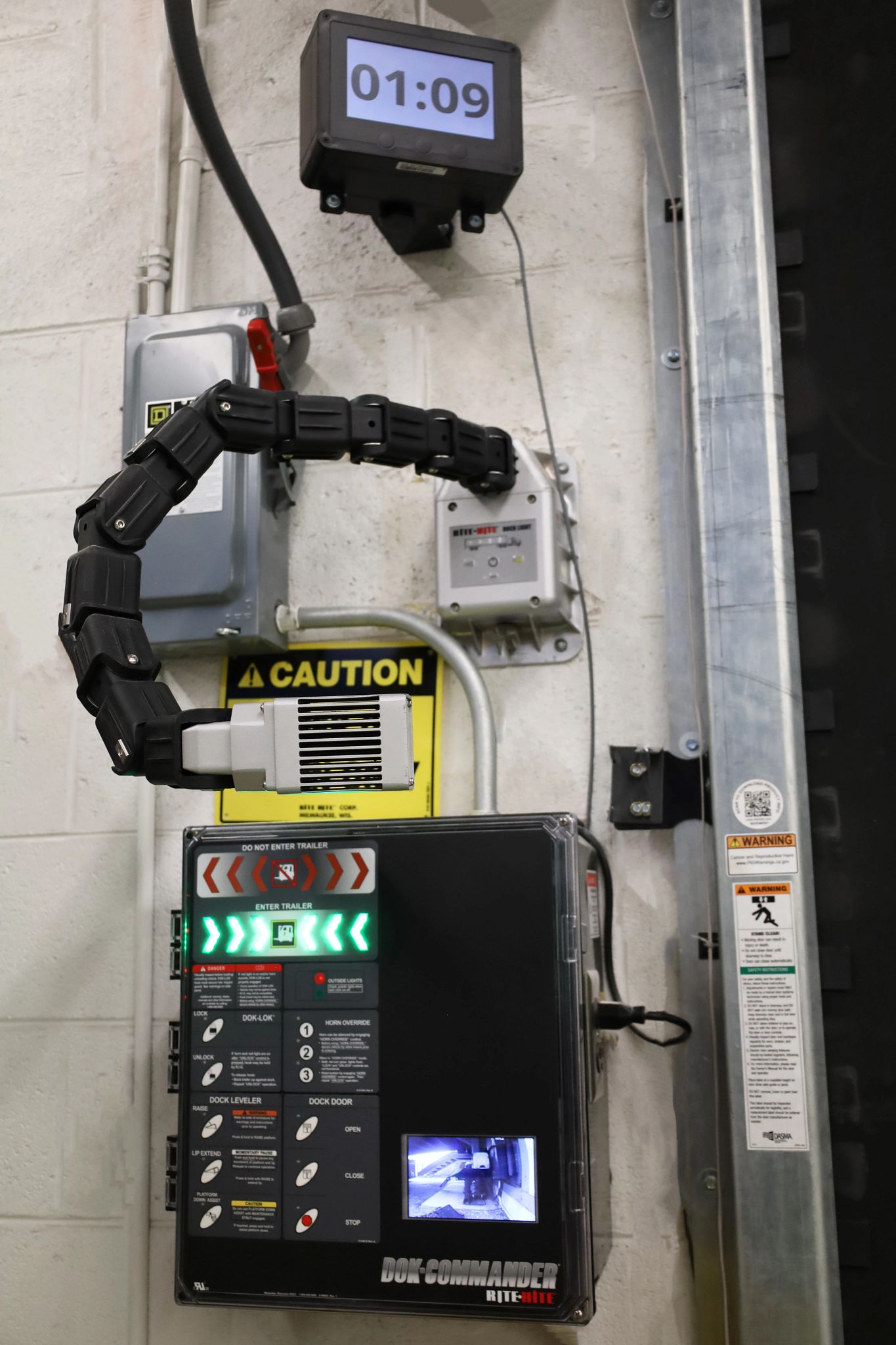 Integrating a Dok-Lok® Dock Timer at your facility will help:
Improve loading efficiencies by increasing capacity and trailer throughput.
Prioritize material handling needs based off displayed time.
Better control over costly detention and demurrage costs.
Intuitively track loading process, starting at trailer presence if sensor present at dock position.
Make data-informed decisions based on real-time events and historical trends with smart, connected capabilities.
Optimize existing Dok-Lok® vehicle restraint.
Smart, Connected Dok-Lok® Restraints
Smart, connected vehicle restraints help facilities:
Increase loading dock productivity when paired with sensors and alerts noting when a truck arrives, when restraint is engaged/disengaged, fault mode occurs and more.
Track loading and unloading activities to identify unnecessary downtime between events.
Alert dock attendants which docks are nearing detention and demurrage.
SEE WHAT YOU'RE MISSING
Dok-Vu® Dock and Yard Management Software
Dok-Vu® is a secure, browser-based software system with an intuitive loading dock and yard dashboard that brings clarity and order to your supply chain. Dok-Vu eliminates the noise, clutter and confusion of paper-based processes with advanced visual management tools to help view and manage appointments, monitor dwell times and help keep docks fully utilized.
Learn More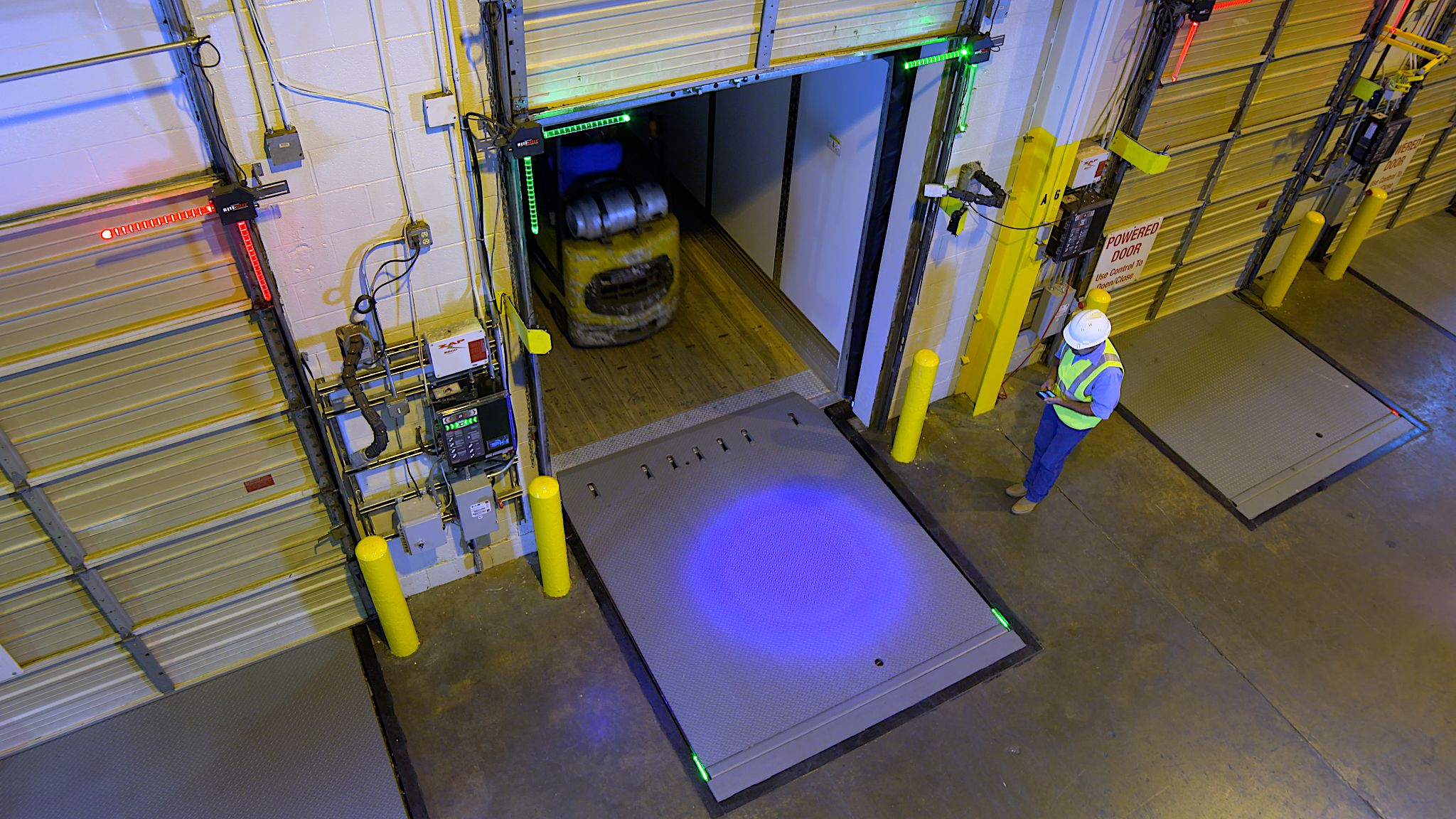 Know Your Risks at the Loading Dock
With over 100,000 forklift crossings per leveler annually, dangerous loading dock accidents can occur in many ways. When paired with Dok-Loks®, Rite-Vu™ Hazard Recognition and Control helps prevent costly hazards, such as:
Traditional Trailer Separation Accidents
Forklifts Running off the Edge of Dock
Pedestrian and Forklift Collisions
Trailer Backover Accidents in the Drive Approach
Learn More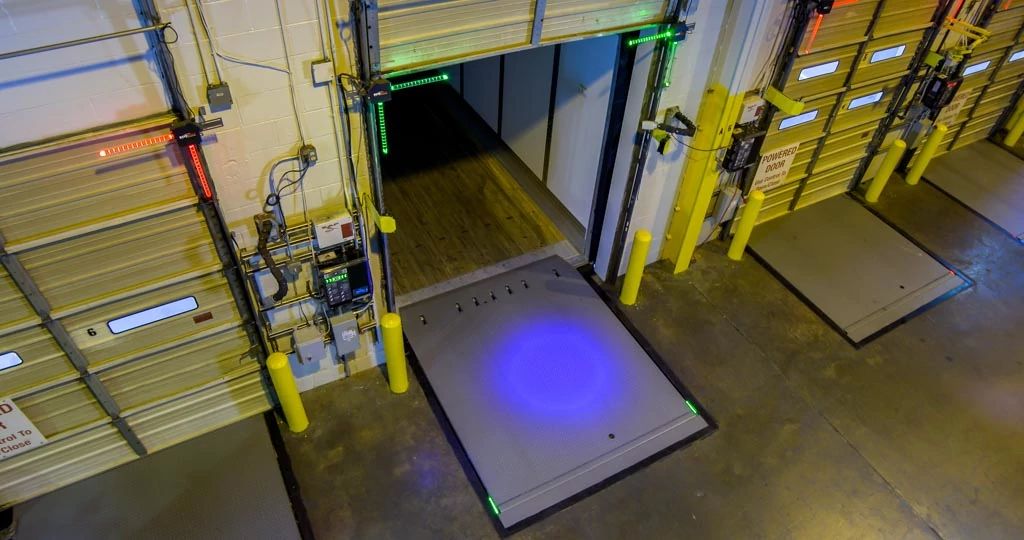 Importance of Communication at the Loading Dock
Clear, concise communication sets the stage for safety and productivity. Incorporating lights along with audible and visual alarms can have an immediate, positive impact at the loading dock. From red and green lights which inform dock personnel when they can safely proceed with loading activities to audible and visual alarms that notify personnel when they need to vacate the drive approach, Rite-Hite offers solutions for a safer, more productive facility!
Learn More Now!
Why loading docks need restraints?
Exceeding OSHA Mandate 1910.78, vehicle restraints (truck restraints) are devices that latch onto trailers to help keep them from separating from the dock during loading. Dok-Loks help improve safety, productivity and security at the loading dock while offering: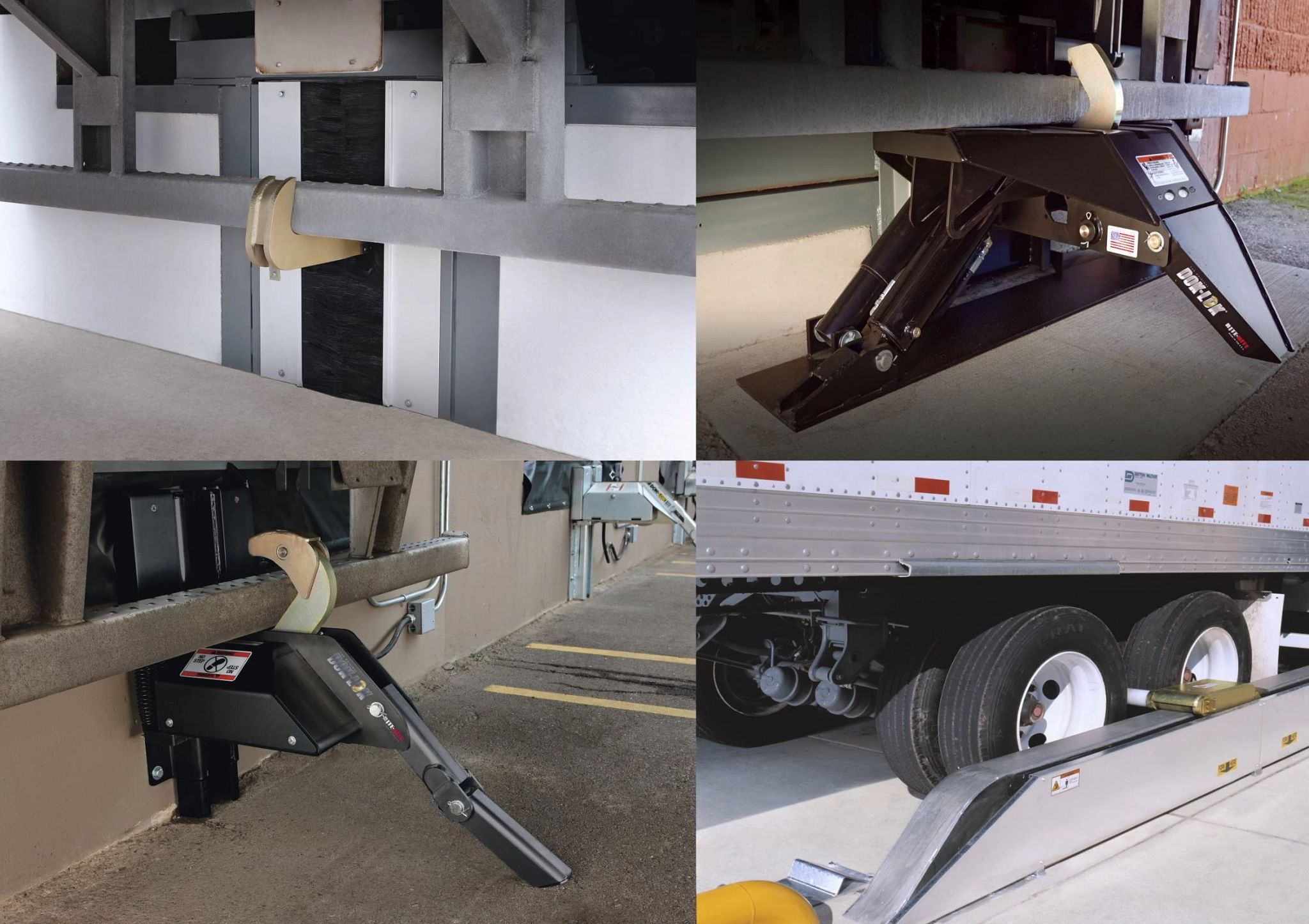 Vehicle Restraint for Any Application
Since creating the vehicle industry in 1980, the growth of the global supply chain and various industry trends has led to an expanded offering of Dok-Lok solutions for any loading dock application.
Original Dok-Lok® Rotating Hook Restraints set the industry standard with the most advanced RIG technology
Stabilizing Trailer Restraint offers the industry's only design to address horizontal and vertical movement during loading
Vertical Barrier Restraints are designed for live loading
Wheel-Based Restraints service the widest variety of trailer types, including liftgates
Which Restraint is Right for You?
Benefits
Help Improve Loading Efficiencies – Facilities can increase trailer throughput to support additional capacity with real-time visual management tool for enhanced loading dock productivity. When optimized with Opti-Vu®, facilities can intuitively track loading processes to make data-informed decisions based on real-time events and historical trends at each dock position.
Better Control Detention and Demurrage – Dock workers can better prioritize material handling needs based off of total displayed time. Black text on yellow background universally communicates that time is within 30 minutes of shipping window or time has exceeded so fees are incurring.
Custom Shipping Window – Facility customizes shipping window for each dock position, helping to accommodate various trailer types and load size needs. Either counting up or down, the time is displayed in minutes and hours (00:00 time format) at any interval.
Graphic User Interface (GUI) – 7" Color LCD GUI provides a clean and simplified control interface with state of the art low voltage panel that is prewired with external connections brought into precoded terminals. The GUI does not control the Dok-Lok® and is available as remote mount.
Withstand Harsh Loading Dock Environment – NEMA 4X Graphic User Interface (GUI) offers a superior level of protection from corrosion and extreme loading environments, such as: windblown dust and rain, splashing water, and more. The controls DO NOT operate the Dok-Lok® vehicle restraint.
Integrate with Optional Trailer Presence Sensor – When integrated with a trailer presence sensor, the dock timer starts once a trailer is detected at the dock position. Monitoring the time from trailer presence to Lok engagement can help identify an opportunity for efficient reaction time for engaging the restraint once trailer in position. The dock timer stops when the Dok-Lok® is disengaged.
Help Keep Boots off the Ground – When integrated with Trailer Presence Sensor, the solution helps safely confirm trailer presence without the need to step outside on the dangerous drive approach.
Compatible with Dok-Lok® Vehicle Restraints – Dok-Lok® Vehicle Restraints help improve loading dock safety, productivity and security with versatile hook and barrier designs that help address trailer separation accidents. The dock timer does not operate the restraint but does optimize the efficient use of the equipment.
Ease of Training for Universal Understanding – Minimal training required as the dock timer utilizes numbers and colored background on GUI for ease of adoption . Different colors signify:
Not running: White numbers on black background with solid colon

Running: Black numbers on white background with blinking colon

Shipping Window within 30 minutes: Black text on yellow background

Shipping Window Exceeded: Flashing black text on yellow background


1. Initial Power Up - Screen has black background with white text.
2. Operator Engages Dok-Lok® - Background changes to white with black text and the colon begins to flash.
3. 30 Minutes - Background changes to yellow with black text and flashing colon.
4. 0 Minutes - Background stays yellow with flashing black text that begins to start counting back up. Dok-Lok Dock Timer will continue counting back up. Dok-Lok timer will continue counting until Lok disengaged.
5. Loading Complete - Operator disengages restraint. Timer stops and displays the total load time (from Lok to UnLok) with black background with white text and the colon stops flashing.
6. New Loading Cycle - Timer resets once operator engages Dok-Lok, starting a new cycle.
Dok-Lok Dock Timer ships standard as "Count Up" which works in the inverse of the above-described Sequence of Operations. Facilities can choose either Count Up or Count down.
Dok-Lok® Style Light Communication and Dok-Commander® Systems offer enhanced communication between dock personnel inside the building and truck drivers outside of the building with inside controls, outside communication lights and interior/exterior instructional signs. The controls facilitate the ability to immediately or incrementally incorporate any Rite-Vu™ Hazard Recognition and Control component, allowing facilities to:
All components are available as standalone or incorporated with Dok-Lok Style Light Communication System or Dok-Commander Combined Controls, which offers more flexibility, facilitating the greatest long-term yield per dock position. The systems allow facilities to address their most urgent safety needs first but reserving the opportunity to integrate vehicle restraints and other safety solutions at a fraction of the cost compared to standalone equipment purchases.
Loading Dock Productivity Analytics
Monitor real-time loading dock status. Optional Dok-Lok Dock Timer digitally displays total engagement time at each position to help dock attendants prioritize loads and avoid costly detention and demurrage charges.
Leverage loading dock analytics with current and historical Dok-Lok efficiency and utilization data to identify areas of operational improvement through robust reporting and intuitive dashboards.
Receive trending productivity alerts and review correct actions / next steps.
Study and understand safety challenges, frequency trends and root cause with diagnostic analytics to proactively influence employee behavior.
Interactive Safety Assessment Tool helps place priority on specific safety events.
12-Month Limited Money-Back Guarantee of Customer Satisfaction
Standard Warranty includes 1 year parts / 1 year labor
Rite-Hite® Extended Warranty (purchased with Dok-Lok®) includes up to 5 year parts / 5 year labor and smart, connected capabilities
Need more info?
Fill out the form below and one of our reps will reach out to you.
improving industrial safety, security and productivity worldwide THROUGH QUALITY AND INNOVATION

WANT MORE INFORMATION?
Fill out the form below and one of our reps will reach out to you.
Thank you for filling in the form.
Someone from our team will be in touch with you shortly.