GuardRite Flex
Separation means protection in your plant
Your plant can be a dangerous place. When it comes to protection, a yellow line painted on the floor just doesn't cut it.
The GuardRite® Flex provides an alternative to traditional steel guardrails. The yellow PVC rails can be easily modified in the field to accommodate almost any application.
Modular design
GuardRite Flex is easy to install and can adapt to many custom configurations
Removable rails allow for flexibility in your warehouse
Solid performance
Designed to stop up to 5,000 lbs. (2273 kg). Consult the GuardRite Flex BLAST Impact Rating Chart for complete weight and speed ratings.
Steel columns provide solid support
7" (180 mm) high x 3" (75 mm) wide yellow rails that provide excellent visibility
Absorbs incidental impacts and returns to original shape
Lower cost than traditional steel guard railing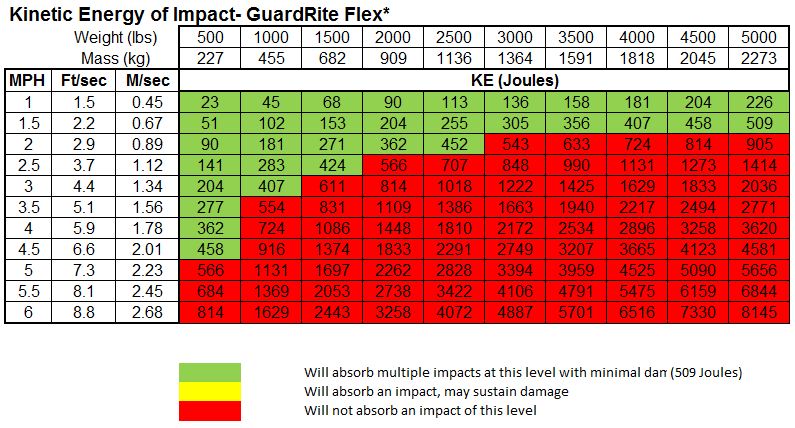 *Consult The Science of Safety white paper for a complete explanation of the information contained within this chart.
improving industrial safety, security and productivity worldwide THROUGH QUALITY AND INNOVATION