BZH Industrial Freezer Curtains
Effectively seal and redirect airflow
Rite-Hite's BZH Blast Freezer Curtains offer a unique solution for food manufacturers and distributors that need to quickly bring foods to an optimal temperature to maintain their freshness, safety and integrity.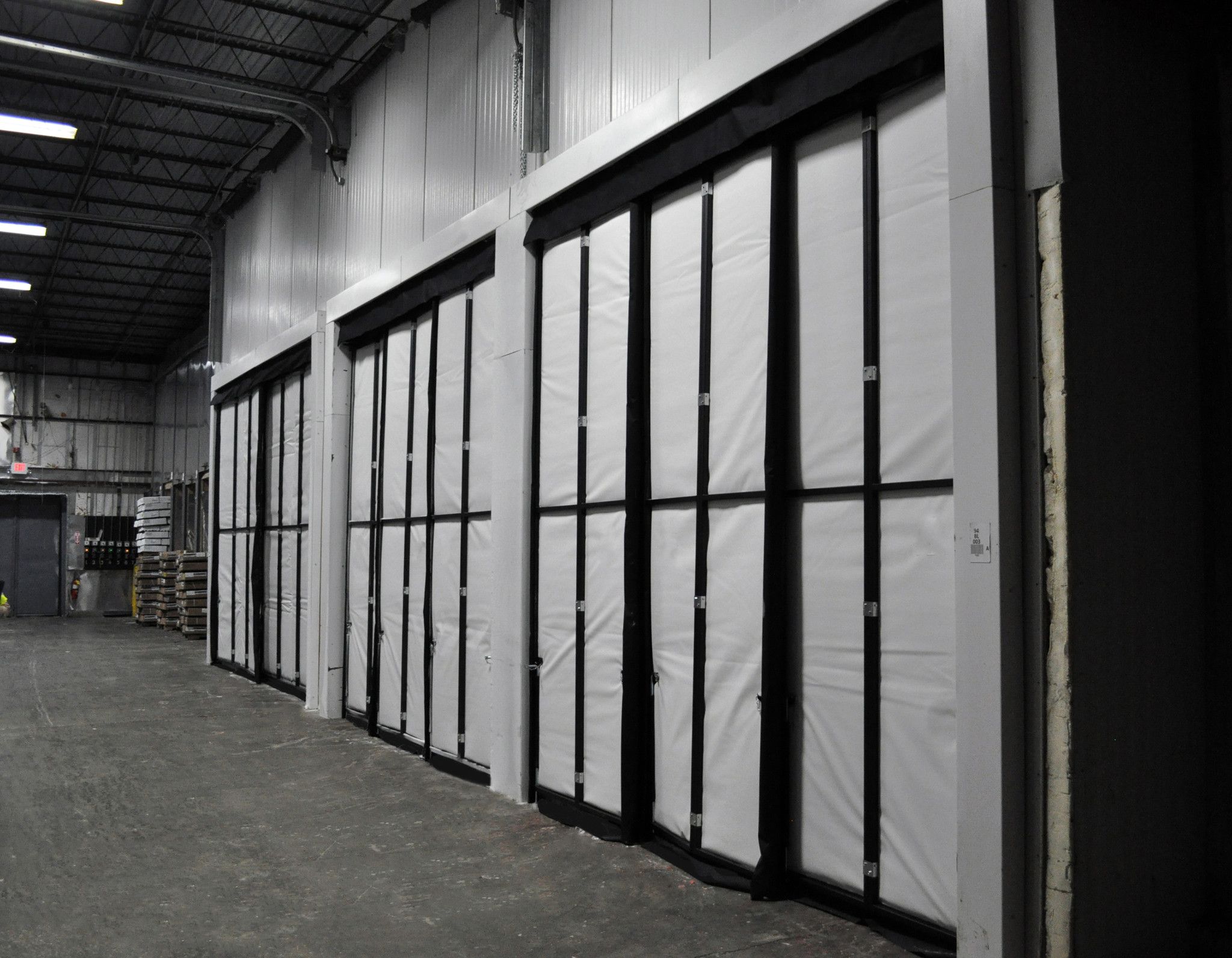 Why settle for a blast freezer door when you could get so much more?
The alternative to these relatively lightweight curtains, insulated panel doors, are commonly used to seal blast freezer openings that can be as large as 25' x 25'. At this size, these doors can become very heavy and hard to open, which can cause people to use dangerous methods to open them.
Benefits
Stronger, longer-lasting seal. This is the BIG differentiator; the BZH seal is stronger than the one on your ordinary freezer door and maintains its superior seal even after repeated use.
Say goodbye to frosty doors and floors. Unlike your typical blast freezer door, BZH industrial freezer curtains are made of anti-microbial polyester batting wrapped in 18-ounce industrial strength vinyl fabric.
No motor? No problem! Typical blast freezer curtains are so cumbersome you need a motorized track to move them. But those automated parts tend to freeze and require frequent maintenance. Zoneworks designed the BZH to be so lightweight and easy to use, you don't need high-maintenance motors and gears to move them.
Freezer Curtains are constructed of insulated, sliding panels (number of panels depends on application) nested in a tubular steel frame. Each panel is made of 18-ounce, industrial vinyl fabric surrounding a layer of anti-microbial polyester batting.
BZH industrial freezer curtains slide open and closed on a track-and-trolley system and can be operated by a single person. Galvanized vertical control staffs with drop pins and floor sockets add stability for the windy conditions. A flexible bottom sweep seals against the floor to minimize energy loss and to help maintain desired conditions.
Related blog: 4 Key Reasons Insulated Curtain Walls Beat Insulated Metal Panel Walls
Need more info?
Fill out the form below and one of our reps will reach out to you.
improving industrial safety, security and productivity worldwide THROUGH QUALITY AND INNOVATION

WANT MORE INFORMATION?
Fill out the form below and one of our reps will reach out to you.
Thank you for filling in the form.
Someone from our team will be in touch with you shortly.