RHTM THINMAN™ TRAILER LIFT
Ideal for facilities servicing liftgate vehicles
Interlocked system for a safer sequence of operation
Raises trailer to help eliminate dock leveler pit wall and bumper obstructions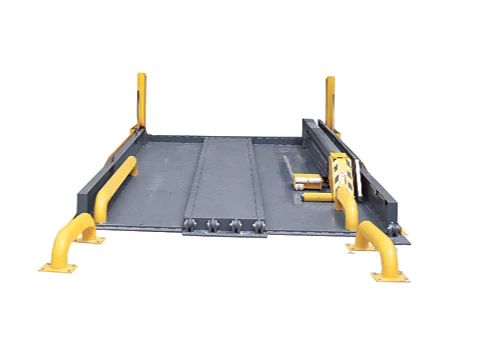 Thinman™ Trailer Lift
The surface-mounted Thinman™ Trailer Lift is integrated with the Global Wheel-Lok™ vehicle restraint, which provides the ability to service a wide variety of trailer types without the costly construction of a trench. The trailer lift platform raises the vehicle to dock height, helping to eliminate bumper and pit wall obstructions for a smooth and efficient loading process – ideal for liftgates.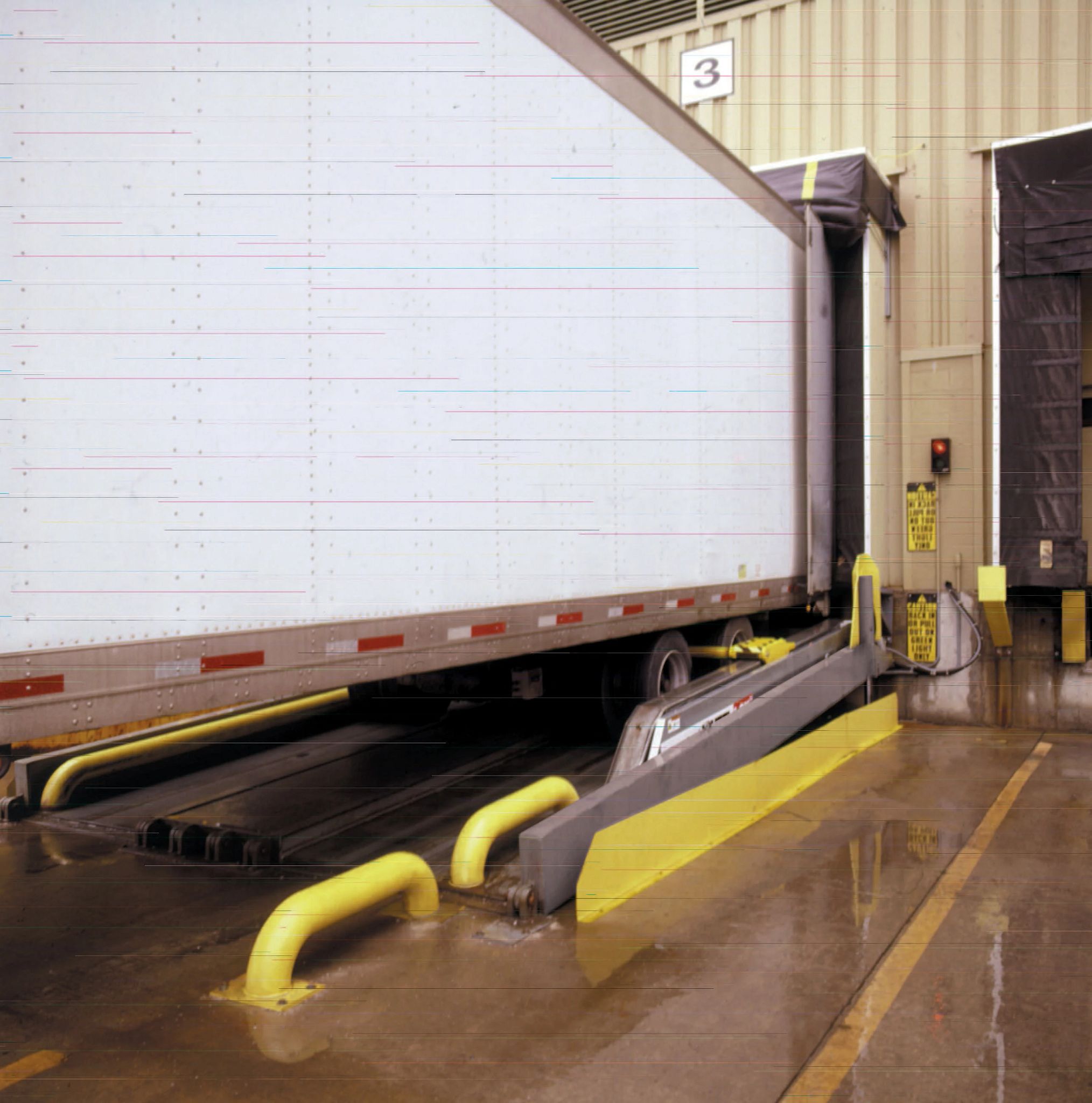 Helps Secure A Wide Variety of Trailers
The Thinman™ is integrated with the Global Wheel-Lok™ restraint, which utilizes the energy of the trailer to pivot the high-strength steel locking arm to automatically secure and position the trailer. With the widest engagement range, the Thinman provides the ability to service a variety of trailer types and loads - ideal for liftgate trailers.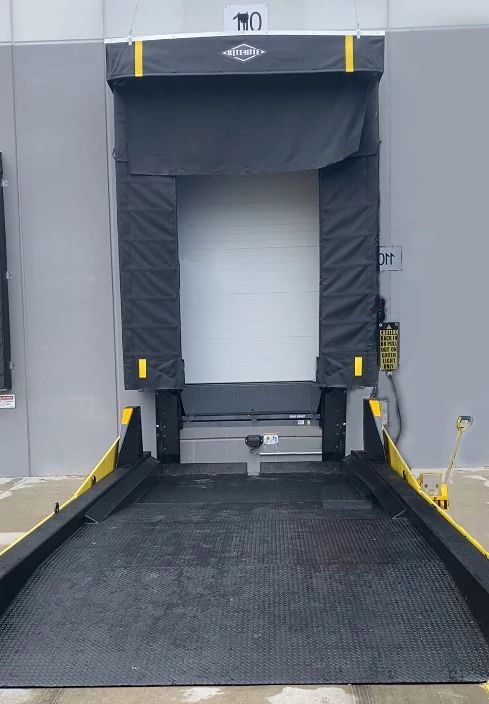 Complete Loading Dock System
Rite-Hite® offers an entire line-up of products (loading dock lifts, levelers, restraints, seals/shelters, outdoor light communication systems, and more) to completely fulfill loading dock equipment needs. Help eliminate hassle from the buying process by purchasing from one manufacturer. In addition, all products are backed by industry leading warranties with a vast representative network and can help increase safety by combining controls into one seamless process.
Benefits of a Single Provider
Safe Sequence of Operations
Dok-Commander® is programmable to provide safe, sequential operation to help optimize safety at the loading dock or the following sequences to best fit your needs:
Door Protection Sequence helps protects overhead doors and employees
Best Practice Sequence helps secure trailers and protect employees
Supply Chain Integrity allows controls to interface, helping keep the supply chain safe
Help Reduce Human Error
Need more info?
Fill out the form below and one of our reps will reach out to you.
improving industrial safety, security and productivity worldwide THROUGH QUALITY AND INNOVATION

WANT MORE INFORMATION?
Fill out the form below and one of our reps will reach out to you.
Thank you for filling in the form.
Someone from our team will be in touch with you shortly.