CoolMan Zone
Covers between 1,200-2,500 sq ft
Helps reduce energy usage and costs
Improves employee comfort
Small Fan = Big Results
CoolMan® Zone Fans are small destratification fans that continuously deliver a powerful, precise column of air creating a uniform temperature designed to reduce energy costs and improve worker comfort and productivity.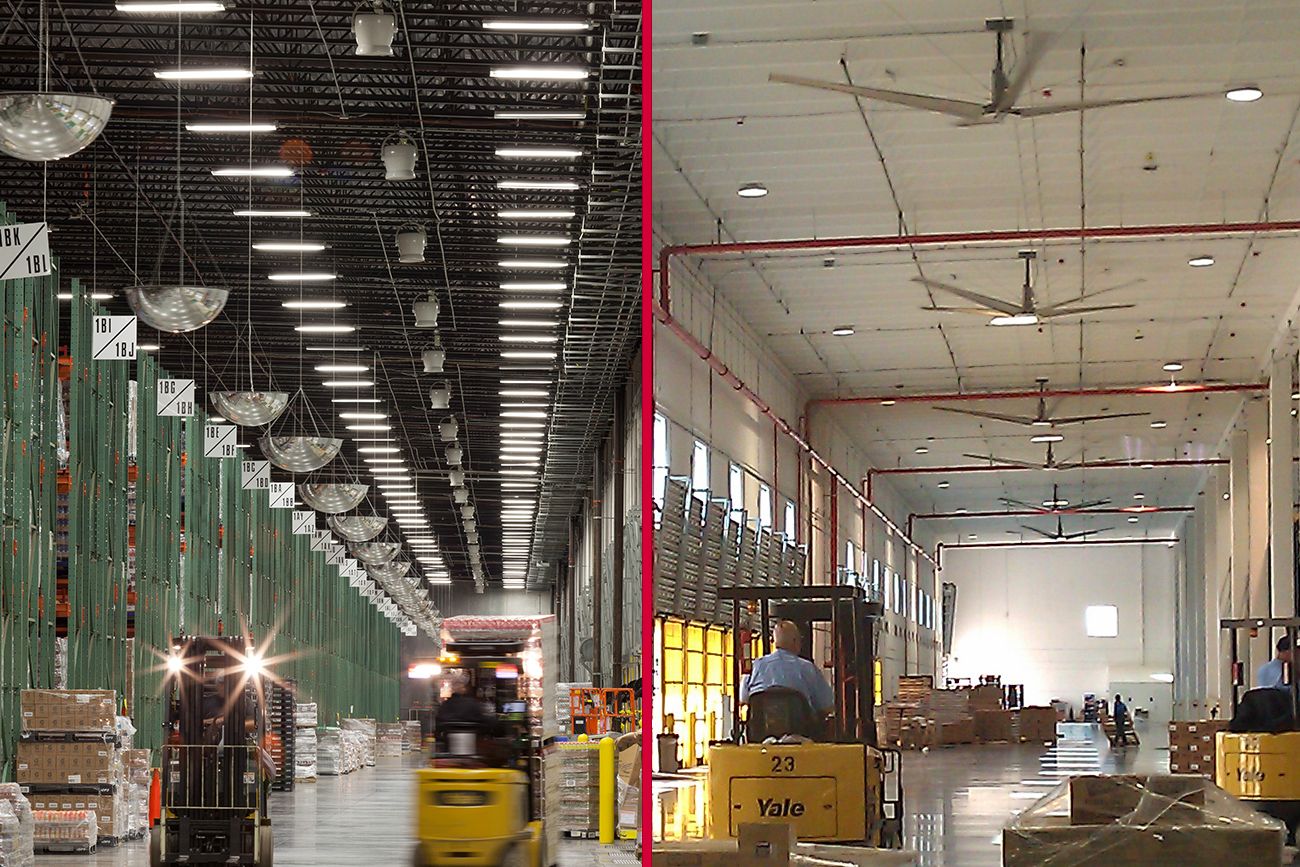 It's All About Location
Due to their small size, CoolMan® Zone Fans are easy to install in aisles, smaller spaces or around obstructions such as lighting and fire suppression equipment. HVLS fans range from 6'-24' in diameter, requiring larger, open spaces or areas with high ceilings for installation. CoolMan Zone Fans are an ideal complement to HVLS Fans, allowing facilities to efficiently move air throughout their entire space.
Benefits
Patented design delivers the maximum amount of CFM to the floor level
Available in mounting heights up to 50'
Each fan covers from 1,200-2,500 sq. ft., depending on ceiling height, square footage and the targeted number of air-turns per hour
Housing is made of durable, double-wall construction with UV-treated, flame-resistant black plastic

Available in 115V or 230V Electrically Commutated (EC) motors for variable speed control or 115V Alternating Current (AC) for single-speed control

Stator ring boosts the coverage area and allows the maximum amount of air to reach the floor level
Robust suspension cable or threaded rod rigid mounting options

Intake Safety Grill is standard on all models

Optional Exhaust Grill is required for any spot cooling application or mounting locations under 10' high
CoolMan Zone Fans with an EC motor are operated by a variable speed controller. This allows the user to customize their comfort and savings individually or in zones.

Auto Controller: Dedicated temperature sensors automatically adjust the fan speed based on the temperature difference at the ceiling and at the floor. Fans can be operated manually, automatically or through BMS

Speed Controller: Basic on/off with manual speed control

CoolMan Zone Fans with an AC motor have a convenient single-speed, plug 'n play design through 115V outlets
CoolMan Zone Fans can be positioned straight down for destratification and air mixing

Install the fans in a tilted position to target specific areas, under mezzanines for example, to generate precise airflow for spot cooling applications
Three-year parts and one-year labor warranty
Need more info?
Fill out the form below and one of our reps will reach out to you.
improving industrial safety, security and productivity worldwide THROUGH QUALITY AND INNOVATION

WANT MORE INFORMATION?
Fill out the form below and one of our reps will reach out to you.
Thank you for filling in the form.
Someone from our team will be in touch with you shortly.