Dok-Commander® Combined Controls
Integrate multiple pieces of loading dock equipment into one centralized panel
NEMA 4X Controls designed to withstand interior dock environment
Programmable for safe sequential order of interlocked loading dock equipment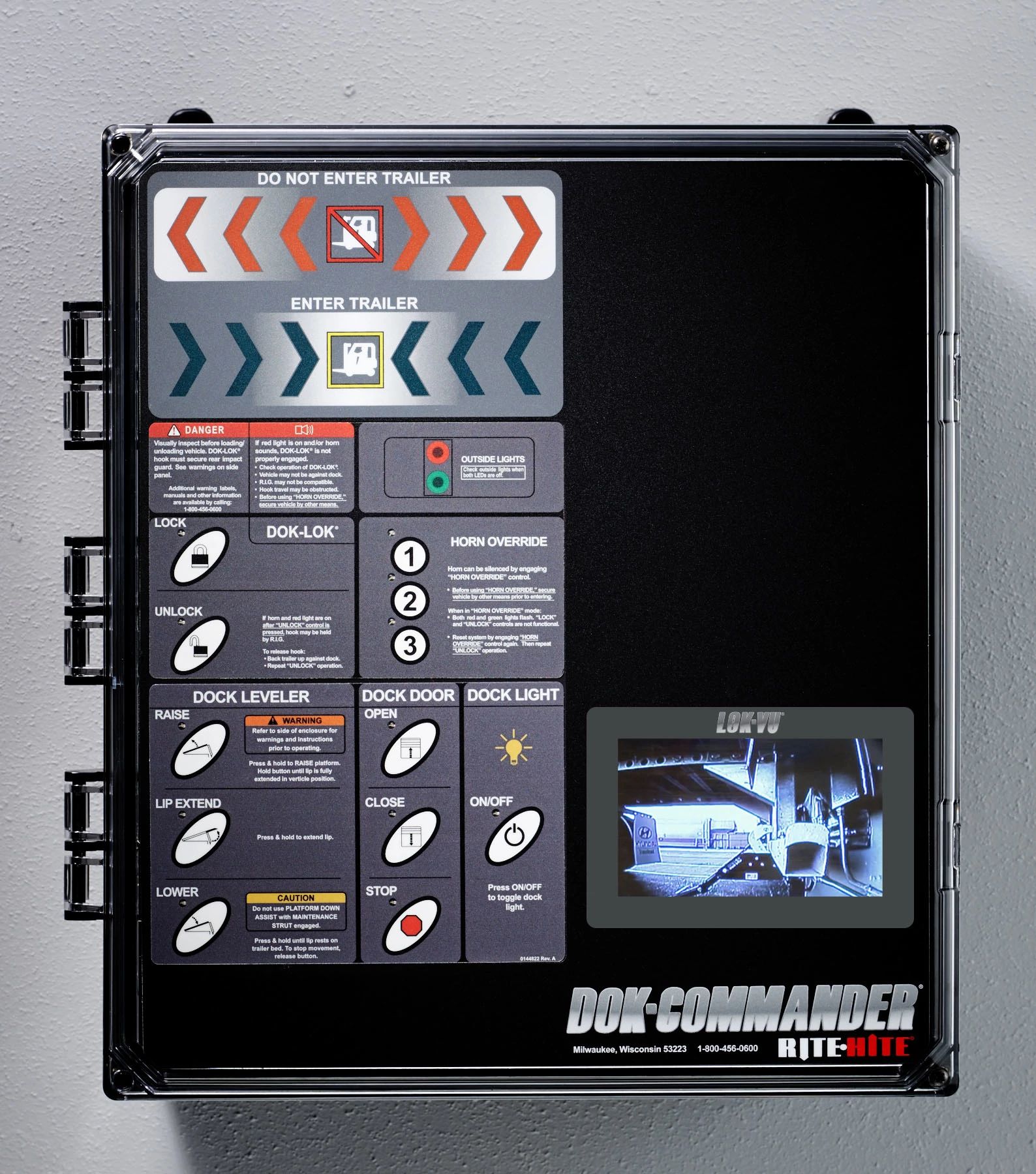 Dok-Commander® Combined Controls
Dok-Commander® Combined Control Panel integrates multiple loading dock control components at each dock position for a total dock safety system, including: Dok-Lok® Vehicle Restraints, dock levelers, dock doors and Rite-Vu™ Hazard Recognition and Control. The control panel's flexible circuitry meets changing needs with easily updatable components and add-ons, such as incorporating Lok-Vu™ at time of purchase or later when budget allows.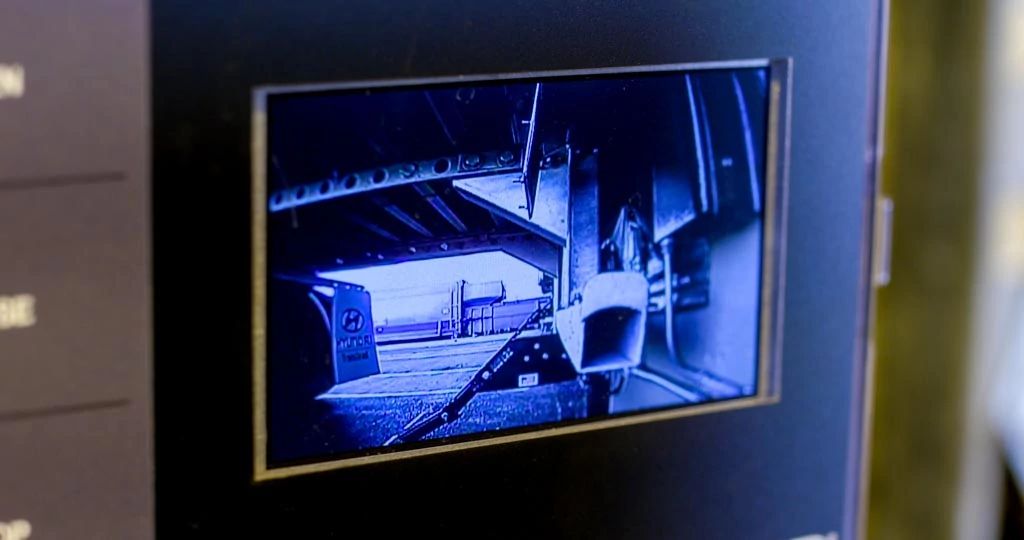 Help Reduce Processes on the Dangerous Drive Approach
Lok-Vu™ is a trailer presence and lock verification system that uses an outside camera and inside monitor to display when a trailer has arrived, is safely engaged and disengaged. The visual system reduces the number of dangerous processes placing pedestrians out on the drive approach, addressing the current OSHA statistic that, "semi-tractor trailers are the second leading cause of back over fatalities in the United States."
Safe Sequence of Operations at the Loading Dock
Dok-Commander® is programmable to provide safe, sequential operation in a custom sequence to help optimize safety at the loading dock or the following sequences to best fit your application:
Door Protection Sequence helps protects overhead doors and employees
Best Practice Sequence helps secure trailers and protect employees
Supply Chain Integrity allows controls to interface, helping keep the supply chain safe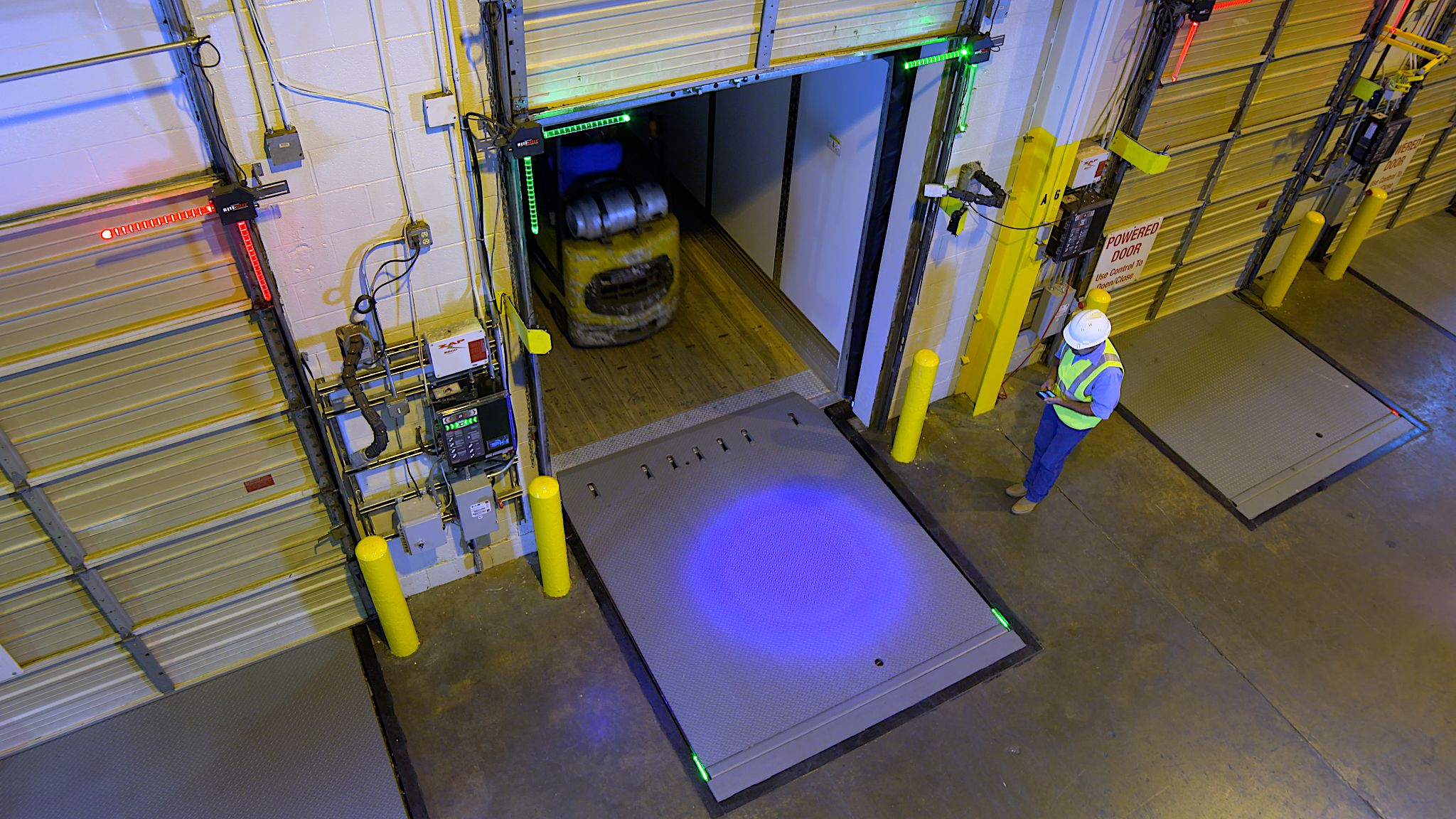 Know Your Risks at the Loading Dock
With over 100,000 forklift crossings per leveler annually, dangerous loading dock accidents can occur in many ways. When paired with Dok-Loks®, Rite-Vu™ Hazard Recognition and Control helps prevent costly hazards, such as:
Traditional Trailer Separation Accidents
Forklifts Running off the Edge of Dock
Pedestrian and Forklift Collisions
Trailer Backover Accidents in the Drive Approach
Learn More
Smart, Connected Loading Dock Equipment
Smart, connected loading dock equipment helps facilities:
Increase loading dock productivity when paired with sensors and alerts noting when a truck arrives, when equipment is operated, fault mode occurs and more.
Track loading and unloading activities to identify unnecessary downtime between events.
Alert dock attendants which docks are nearing detention and demurrage.
See What You're Missing
Need more info?
Fill out the form below and one of our reps will reach out to you.
improving industrial safety, security and productivity worldwide THROUGH QUALITY AND INNOVATION

WANT MORE INFORMATION?
Fill out the form below and one of our reps will reach out to you.
Thank you for filling in the form.
Someone from our team will be in touch with you shortly.