Dock Seals & Shelters
Rite-Hite has been the world leader in dock seals and shelters since 1951. Our products offer the superior quality you expect while featuring our innovative and exclusive designs that solve the problems others cannot.
Why Rite-Hite Dock Seals and Shelters?
If you think about it, each loading dock door opening (typically ranging from 8'x8' to 10'x12' or larger) represents a giant hole in the wall of your facility. Strung together, these dock openings present an enormous opportunity for bad things to enter your facility – think bugs, dust, wind, rain and rodents – and good things, like expensive heating and cooling energy, to escape.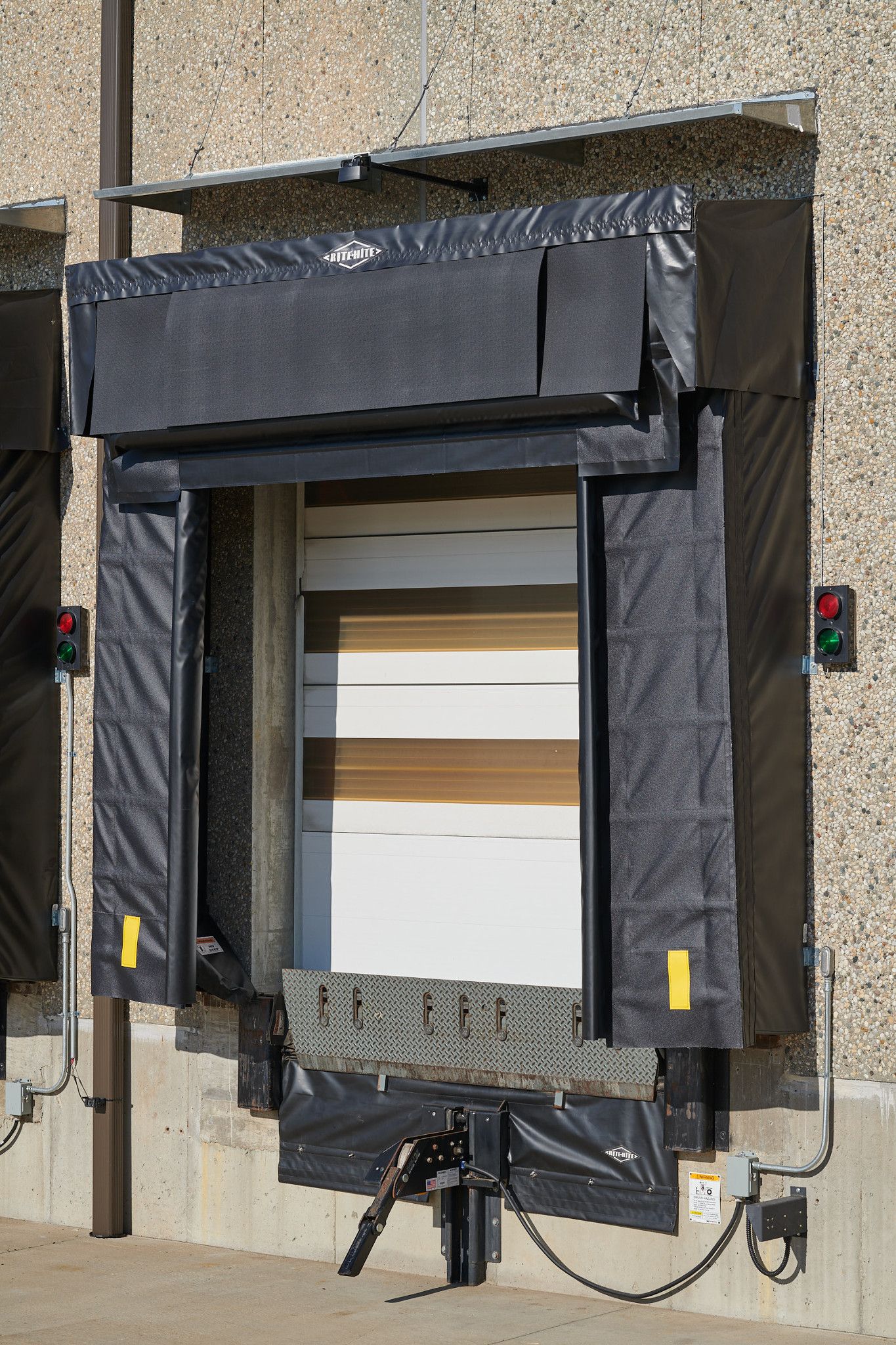 Protect People, Products, Processes & Profits
Weather-related product damage and contamination, employee comfort and safety, facility hygiene and cleanliness, air quality, maintenance of product quality characteristics and passing inspections are all concerns related to protecting and controlling the environment at the loading dock. Anything a company can do to seal up these holes in the wall, ensuring a complete seal at every dock door, can have an immediate positive effect.
Dock Seal and Shelter Highlights
improving industrial safety, security and productivity worldwide THROUGH QUALITY AND INNOVATION

WANT MORE INFORMATION?
Fill out the form below and one of our reps will reach out to you.
Thank you for filling in the form.
Someone from our team will be in touch with you shortly.