Universal Hydrachek® Conversion
Constant, reliable dock lip extension
Helps eliminate dangerous manual lip positioning practices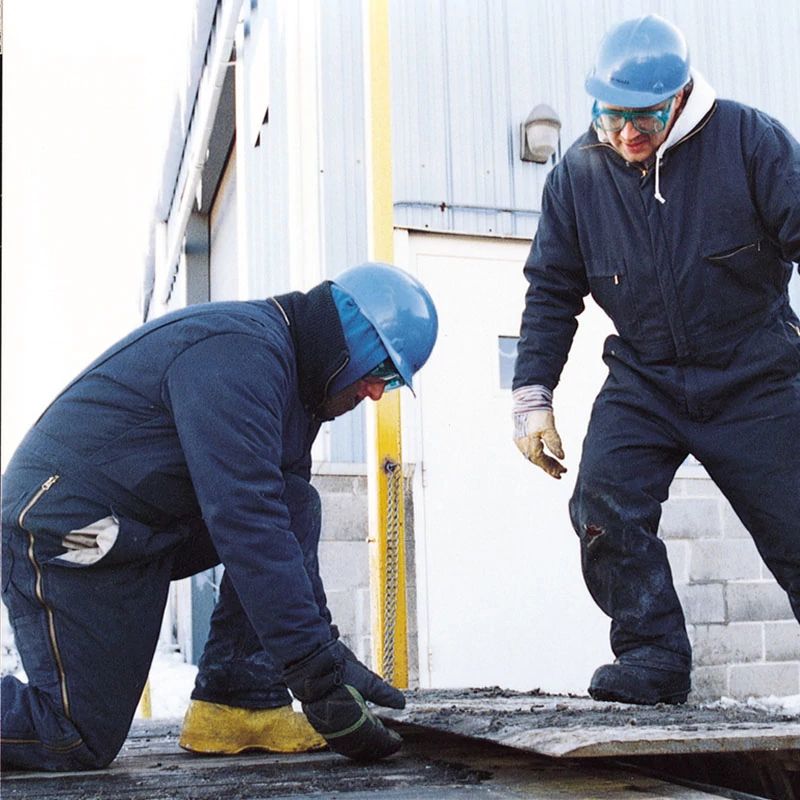 The Rite-Hite Hydrachek® conversion kit replaces worn-out mechanical leveler lip parts with a two-way shock absorbing system that is essential in effectively extending the lip, allowing it to fall at a controlled pace. The system helps facilitate safe leveler lip placement onto a trailer bed without needing an additional person to help position it.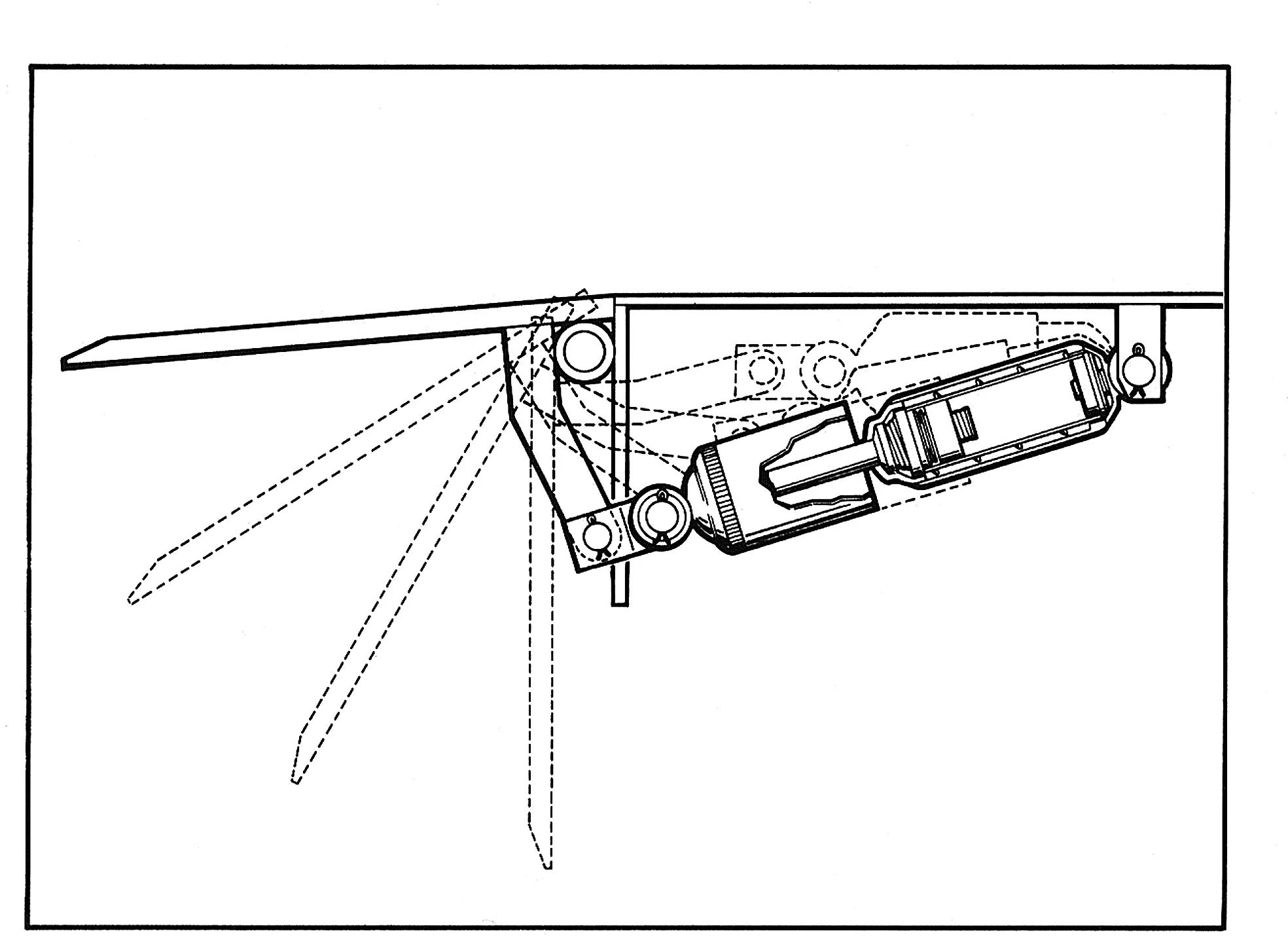 Yieldable Lip
The Hydrachek lip extension mechanism allows the leveler lip to be extended yet yieldable. If the leveler lip was accidentally struck by a backing trailer, the dock lip would absorb the impact by yielding downward, helping to prevent damage to the trailer and the leveler.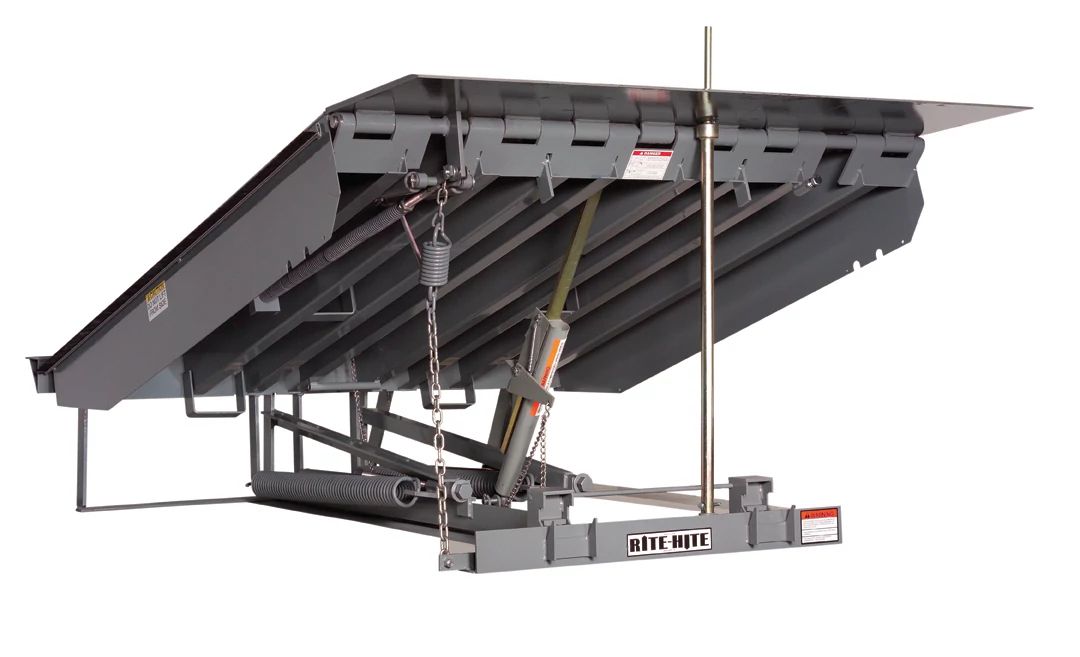 Mechanical Dock Levelers
Mechanical dock levelers provide an economical solution for traditional applications. Rite-Hite's rugged construction can withstand the toughest of environments with minimal maintenance for a lower cost of ownership.
Learn More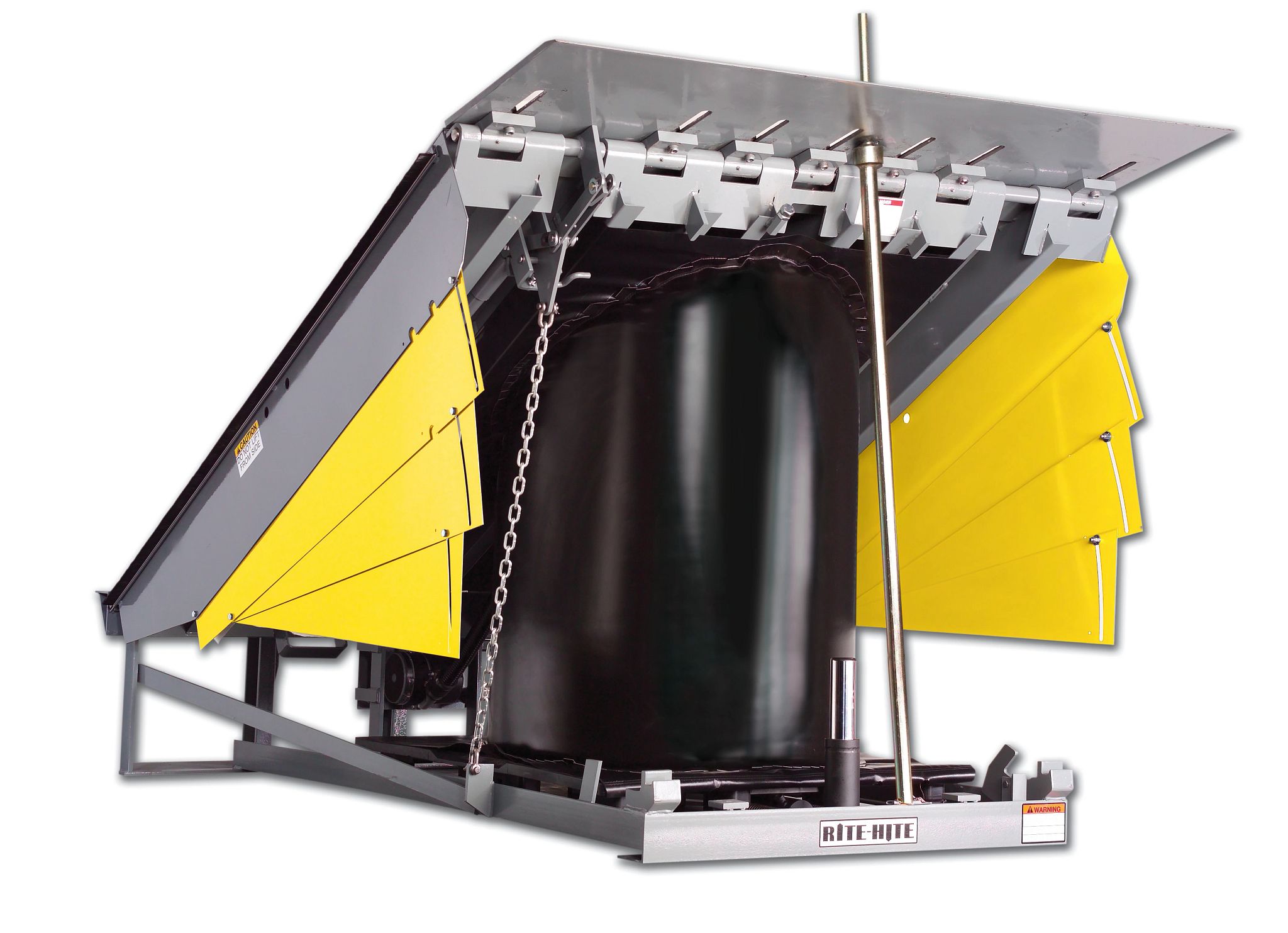 Air Levelers
An air powered dock leveler is an efficient and cost-effective option for single push-button operation needs. Its durable air tower raises the leveler in a matter of seconds, activating the mechanical lip and locking it in place until lowered onto the trailer bed.
Learn More
Benefits
A Rite-Hite Hydrachek system allows the lip to extend and fall at a reduced, controlled pace so personnel can safely place the leveler lip onto the bed of the trailer, helping to mitigate exposure to pinch points.
Help reduce manual processes associated with recycling the leveler multiple times, as well as the unsafe practice of using a second person to help position the lip with accurate lip placement the first time.
Help reduce equipment downtime with longer-lasting parts and less required maintenance needs.
Dual shock absorbers help prolong the life of a leveler by providing a more gentle, controlled extension and descent of the lip during operation.
Yieldable lip helps protect the leveler and reduce the possibility of damage to trucks and other material handling equipment by absorbing the impact if the leveler lip was accidentally struck by a backing trailer, allowing it to yield downward to its pendant state.
Universally accepted on most competitive and Rite-Hite mechanical levelers.
Rite-Hite provides an exclusive network of representatives and industry leading planned maintenance programs; helping ensure products are performing at their full potential.
1-year parts and labor.
Need more info?
Fill out the form below and one of our reps will reach out to you.
improving industrial safety, security and productivity worldwide THROUGH QUALITY AND INNOVATION

WANT MORE INFORMATION?
Fill out the form below and one of our reps will reach out to you.
Thank you for filling in the form.
Someone from our team will be in touch with you shortly.