ISO-Clean Glider
FDA, cGMP, Annex 1 compliant
Reinforced safety with Safe Alert™ System
Simple design and effortless troubleshooting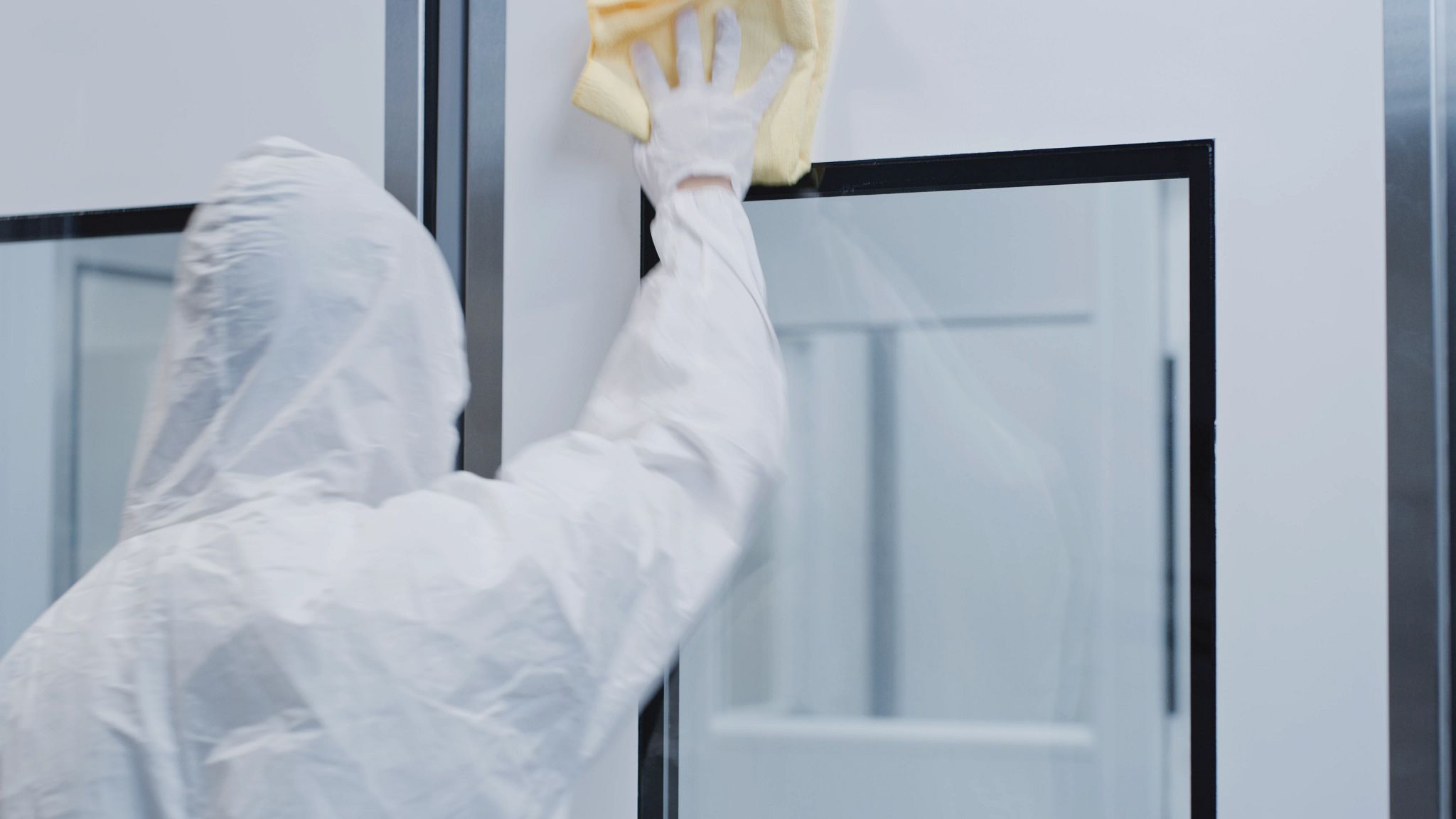 Pharma Industry Trends and How to Select the Right Cleanroom Door
Learn more about cleanrooms and clean areas. Since their initial use, regulatory changes, economic trends, and new production processes have made them larger and more complex than ever before. Fortunately, developments in clean technologies have kept pace with these changes, allowing for the continued widespread application of clean workspaces. Download yours today!
Essential Guide: Pharma Industry Trends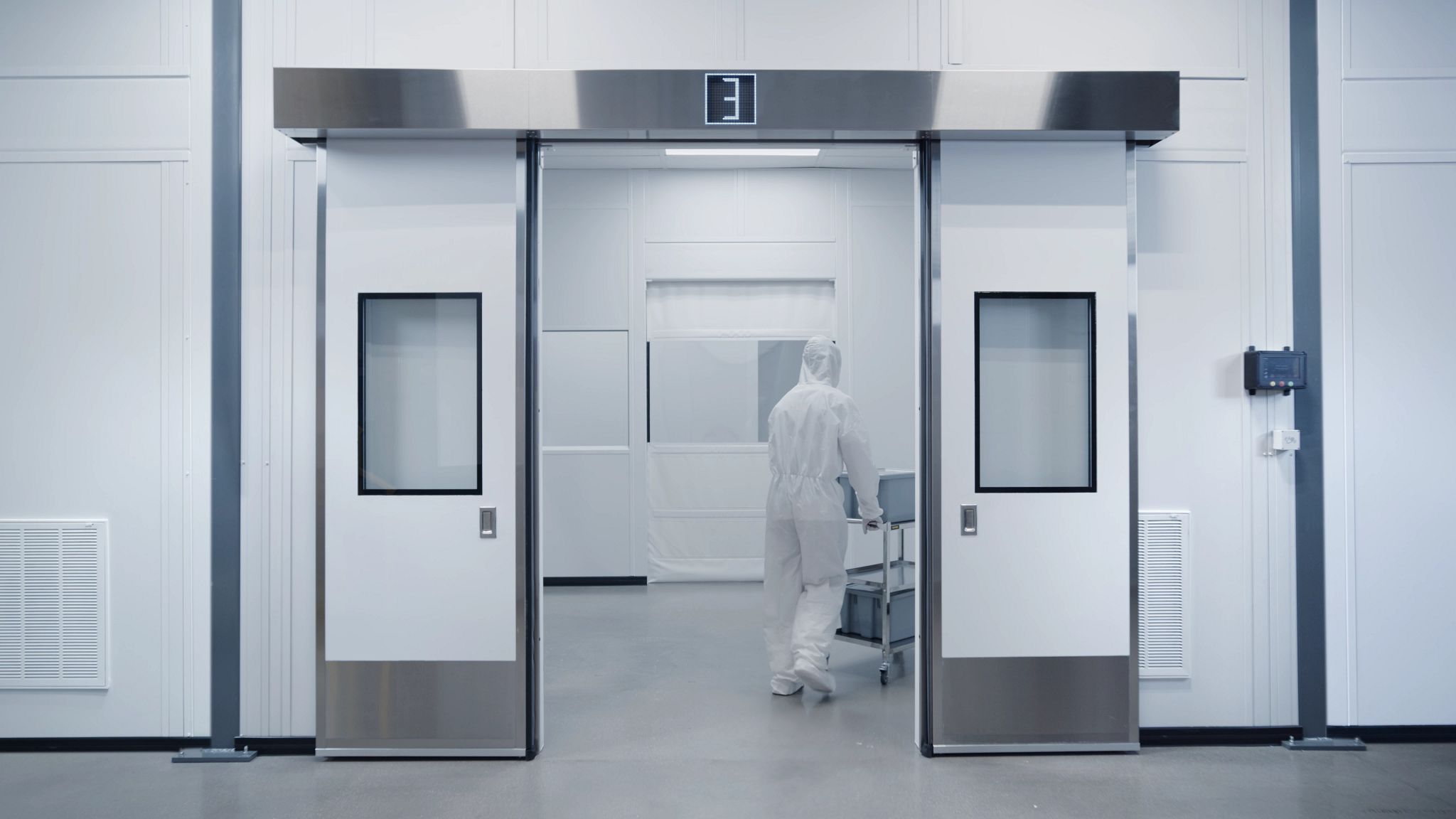 CLEAN, SAFE AND SIMPLE
The ISO-Clean Glider improves on the technology of traditional cleanroom doors to deliver more value and low maintenance. Additionally, the ISO-Clean sliding doors help shield against contamination, vital for preserving sterile environments. Optimal door selection involves meticulous planning to harmonize with the facility's clean goals.

Request a Quote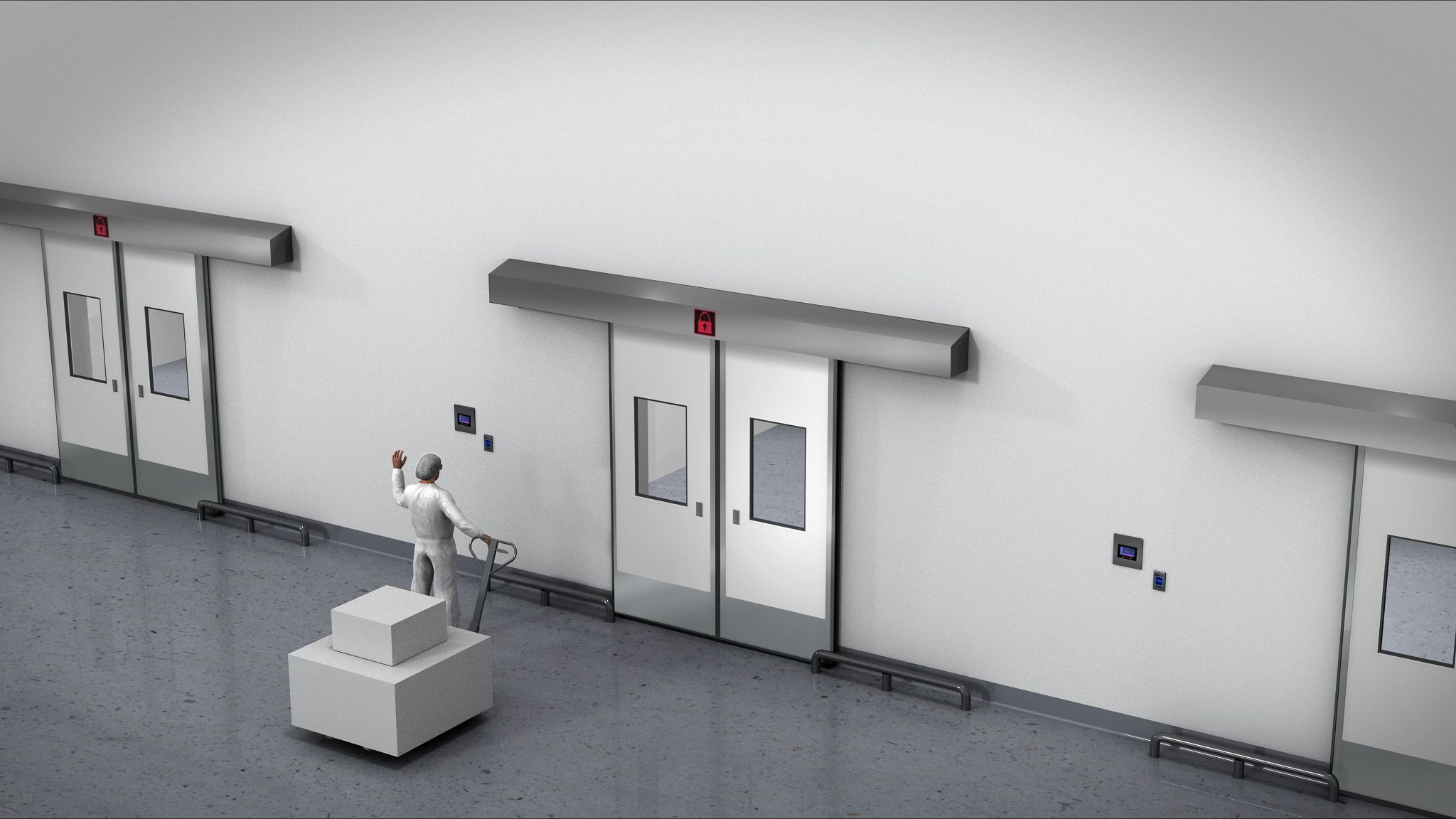 Smart Seal™ System
With our advanced Smart Seal system, our clean room door is designed with premium features as standard, aiding in environmental separation and control. At its core, the Smart Seal system is engineered to optimize the door's functionality, promoting efficient separation between distinct environments. This is particularly important in environments such as pharmaceutical cleanrooms, laboratories, and controlled manufacturing areas, where maintaining specific conditions is essential.
Safe Alert™ System
Innovative design and enhanced communication with our Safe Alert System. Our commitment to innovation is embodied in the design of our sliding door, coupled with the seamless integration of our advanced Safe Alert System. This combination sets our sliding doors apart and reinforces our dedication to creating clean room doors that prioritize safety, efficiency while maximizing user experience.
Benefits
Do you need to meet rigorous ISO, cGMP or Annex 1 cleanroom standards?
Do you face challenges with unexpected contamination and pressure leaks from existing doors?
Choose the ISO-Clean Glider Door and elevate your cleanroom to a new standard of excellence. Rite-Hite is committed to delivering industry-leading solutions that empower pharmaceutical quality and operations managers to meet and surpass the strictest cleanroom standards. Take control of contamination risks and pressure leaks with our robust construction and innovative Smart Seal System.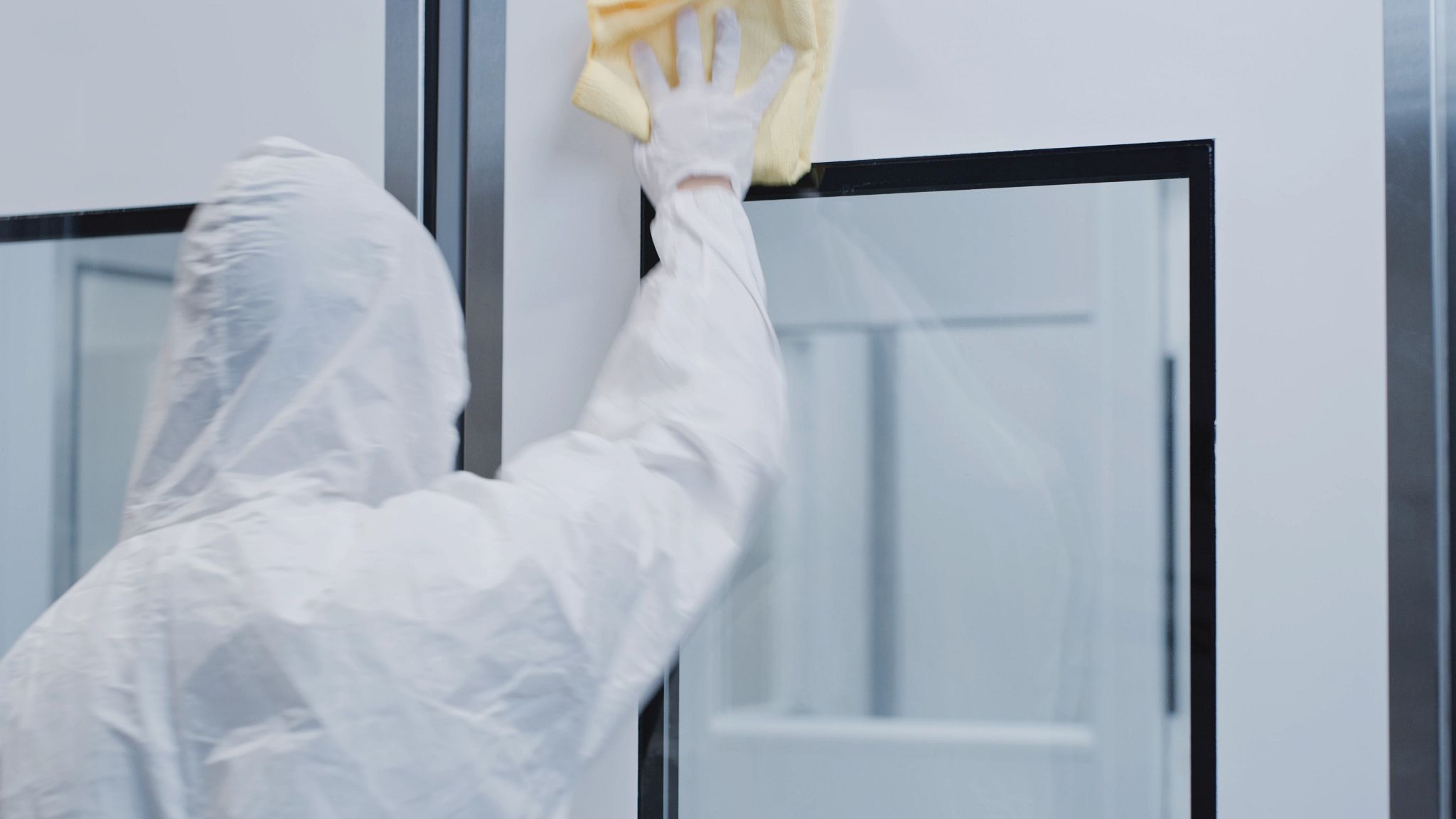 Custom-engineered for pharmaceutical quality and operations managers adhering to strict cleanroom standards (ISO, cGMP, Annex 1).
Addresses challenges tied to contamination and pressure leaks often encountered with existing cleanroom sliding doors.
Features the industry's most robust Smart Seal™ System with predictive capabilities to identify seal wear and tear. (Photo)
Preserves airtight integrity and minimizes downtime, upholding seamless cleanliness.
Flush vision panels offer a completely sealed design for easy cleaning.
Are you responsible for creating the safest facility environment but have challenges with communication and the flow of traffic?
Do you face challenges with unknown status of doors and interlocking capabilities between cleanrooms?
Choose the ISO-Clean Series Glider Cleanroom Door with Safe Alert System to enhance communication, raise safety awareness, and minimize the risk of accidents and injuries. Whether it's pedestrian movement or the transportation of equipment and materials, our door ensures efficient and safe passage, maintaining the integrity of your cleanroom environment.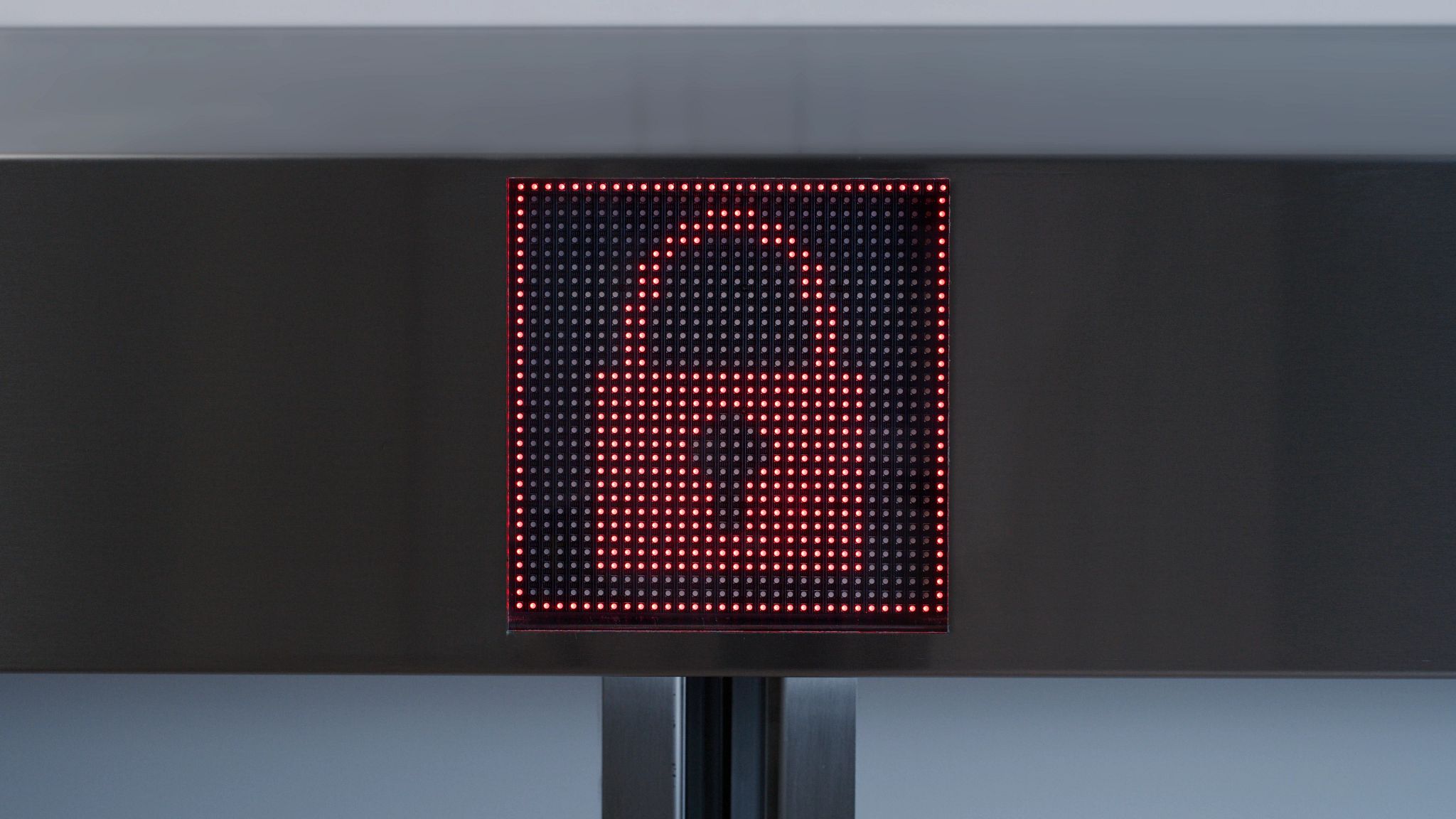 Tailored for pharmaceutical safety managers prioritizing optimal facility safety.
Tackles communication and traffic flow challenges frequently linked to pharmaceutical clean room doors.
Unveils the exclusive Safe Alert™ System equipped with a visual indicator, heightening safety awareness.
Mitigates accident and injury risks, reinforcing safety as the foremost concern.
Fail Safe: In the event of a power outage in the facility, the door will have the ability to be manually operated (unlocked).
Fail Secure: In the event of a power outage in the facility, the door will be locked to protect the environment (locked).
Allows for incorporating wireless interlock logic between multiple doors.
Do you want to ensure maximum uptime with your equipment and intuitive troubleshooting capabilities when you have minimal personnel?
Are you faced with time savings challenges and find that handheld devices with cryptic codes are cumbersome?
Elevate your maintenance operations with a door that embodies efficiency, simplicity, and unmatched intelligence. With the ISO-Clean Glider door's Graphic User Interface, you gain a powerful tool that guides you through the troubleshooting process effortlessly. Navigate with ease, access real-time insights, and address issues without the need for extensive technical expertise. This translates to substantial time savings, allowing you to focus on what truly matters – maintaining your facility's operations at peak performance.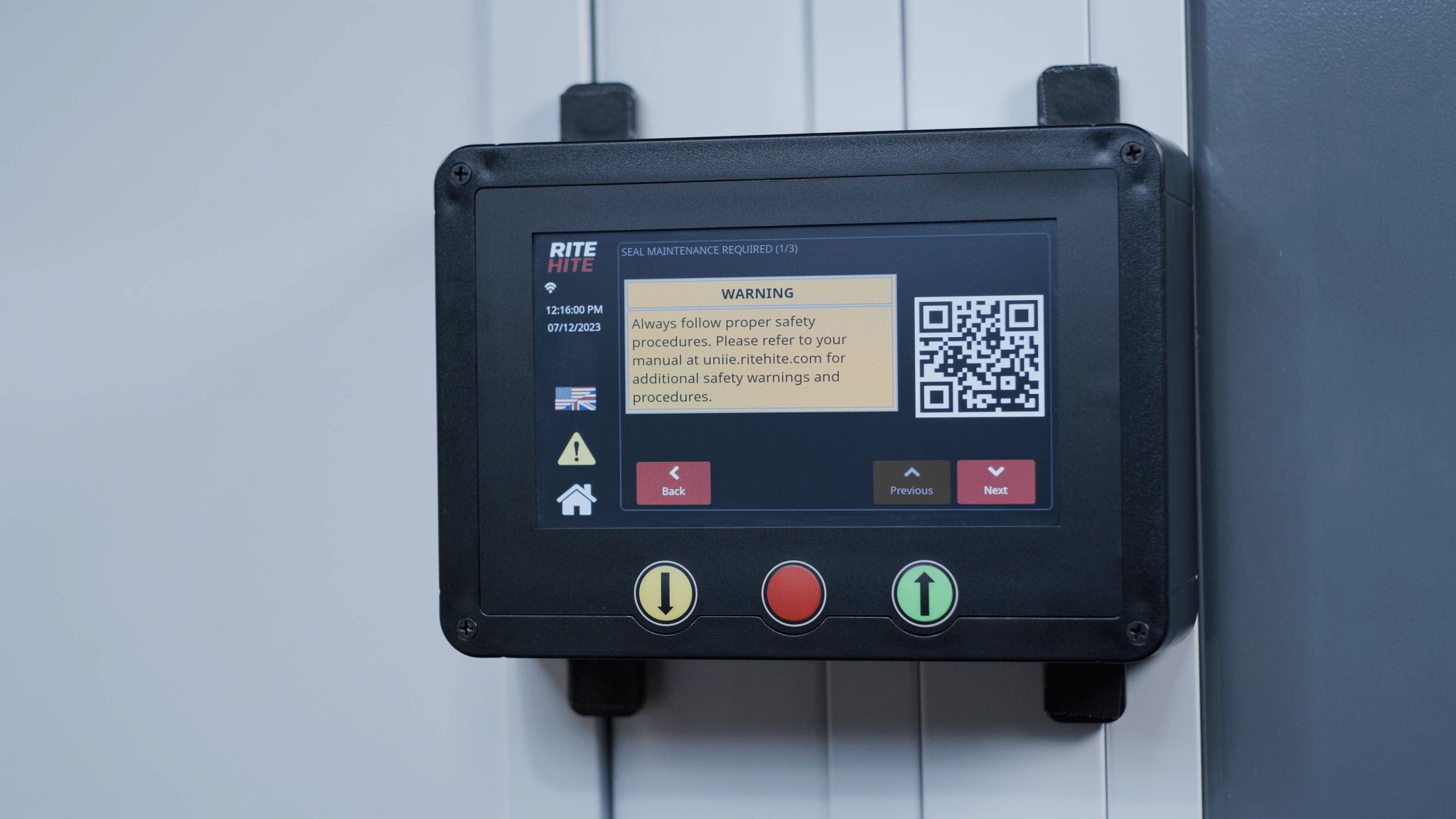 Designed to meet the needs of pharmaceutical maintenance and facility managers.
Streamlines intricate maintenance processes with the industry's singular Graphic User Interface (GUI).
Equipped with a user-friendly color LCD touch screen for intuitive troubleshooting.
Accelerates issue resolution, trims downtime, and significantly expedites maintenance tasks.
Maintain cleanliness with a hands off approach to entering and exiting a clean room.
2-point panel adjustment.
Need more info?
Fill out the form below and one of our reps will reach out to you.
improving industrial safety, security and productivity worldwide THROUGH QUALITY AND INNOVATION

WANT MORE INFORMATION?
Fill out the form below and one of our reps will reach out to you.
Thank you for filling in the form.
Someone from our team will be in touch with you shortly.