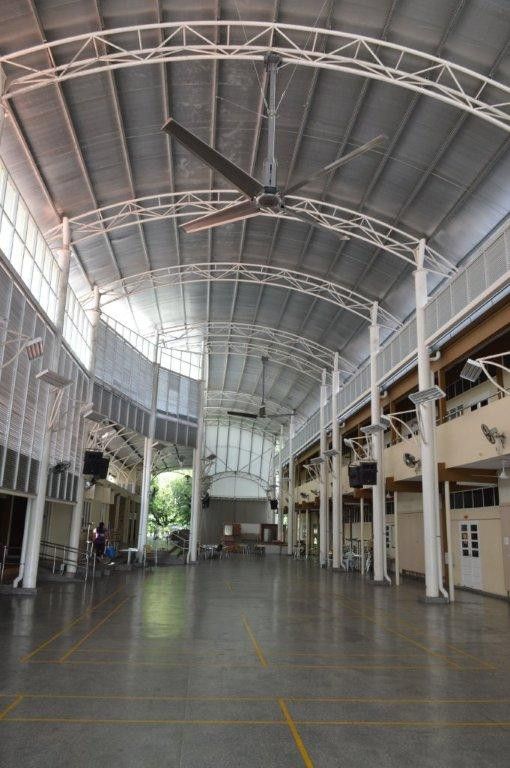 Keeping crowds comfortable, no matter the size
Convention centers can be loud, stressful environments, especially when considering that heating and cooling systems can be easily overloaded by the large number of people entering the building at the same time. Take that and add stale, hot air and you're looking at an agonizing level of discomfort, particularly for standing-room-only crowds unless you have the right system of fans in place.
Benefits
HVLS fans take the warm air created by an HVAC system and pull it down from the ceiling to the floor level. This enhances the comfort level in the convention setting while having the added advantage of keeping a lower thermostat setting than with standard fans.
Reduce temperature variance and supplement air conditioning to keep visitors much more comfortable.
Electric costs in a facility as large as a convention center can be astronomical. Utilizing HVLS fans can save up to 20 percent in electric costs.
Rite-Hite fans will work with the existing building automation system to control the fan operation.
Convention center ceiling fans are a low-noise solution to prevent moisture and help dry floors while keeping large crowds comfortable.
Need more info?
Fill out the form below and one of our reps will reach out to you.
improving industrial safety, security and productivity worldwide THROUGH QUALITY AND INNOVATION

WANT MORE INFORMATION?
Fill out the form below and one of our reps will reach out to you.
Thank you for filling in the form.
Someone from our team will be in touch with you shortly.