Arbon Road Show
INTRODUCING THE ARBON ROAD SHOW PRESENTATION VEHICLES
Arbon Equipment Corporation is excited to announce the launch of our new mobile presentation vehicles. The Arbon Road Show brings key Rite-Hite® products directly to your facility. Check with your Arbon Equipment representative to see when the vans are available to roll to your location!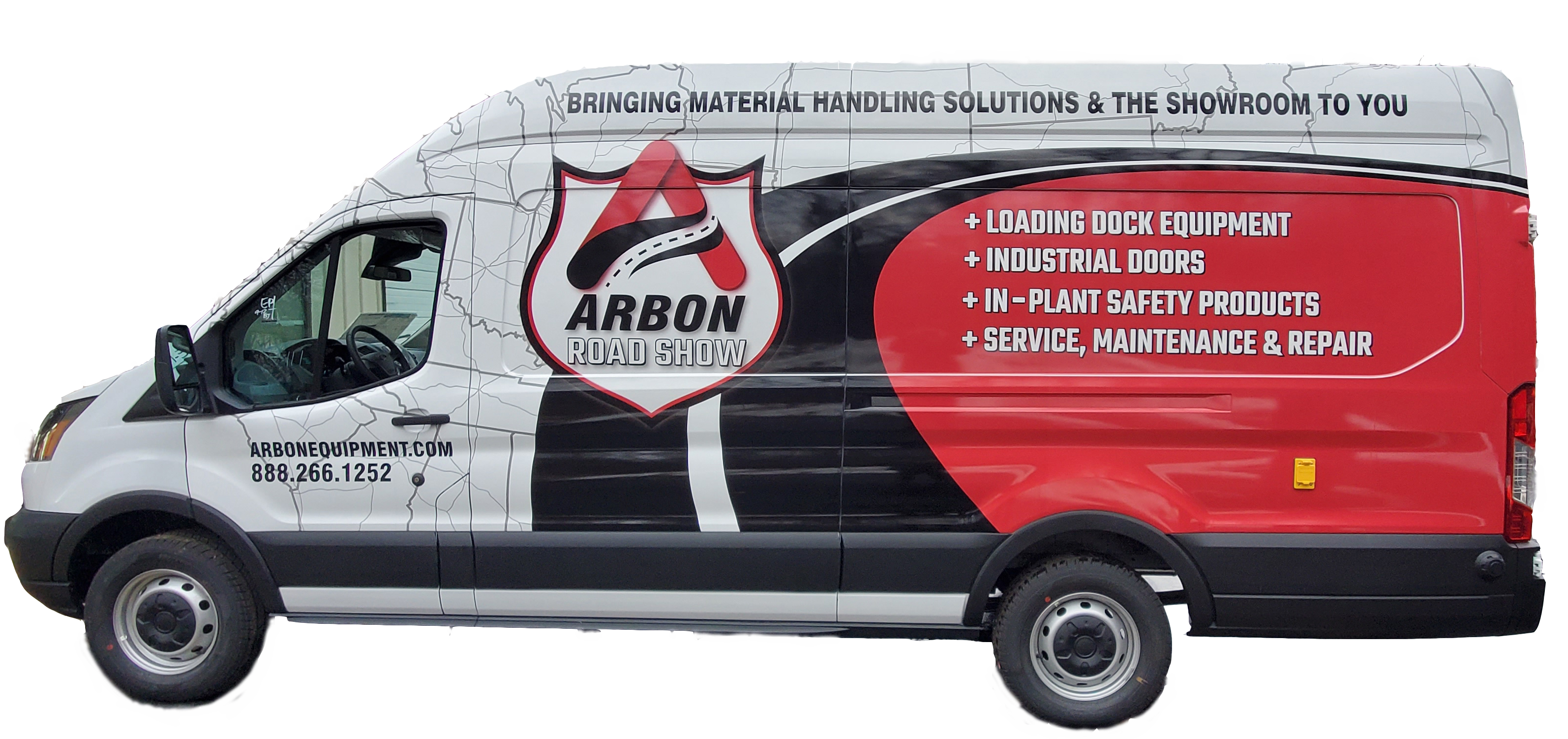 The Arbon Road Show presentation vehicles feature the following Rite-Hite® products:
Click and Drag for a 360° View Inside!
The vehicles are great for group presentations or one on one demonstrations!
We are ready to help you experience Rite-Hite's loading dock equipment and safety products by bringing them right to your location. Whatever the immediate or future need, Arbon Equipment Representatives are ready to curate the Arbon Road Show experience that is right for you, making sure you gain the knowledge needed to make your business decisions.

To learn more & schedule a demonstration contact your local Arbon Equipment Representative today.
improving industrial safety, security and productivity worldwide THROUGH QUALITY AND INNOVATION

WANT MORE INFORMATION?
Fill out the form below and one of our reps will reach out to you.
Thank you for filling in the form.
Someone from our team will be in touch with you shortly.