VHLS
Vertical leveler application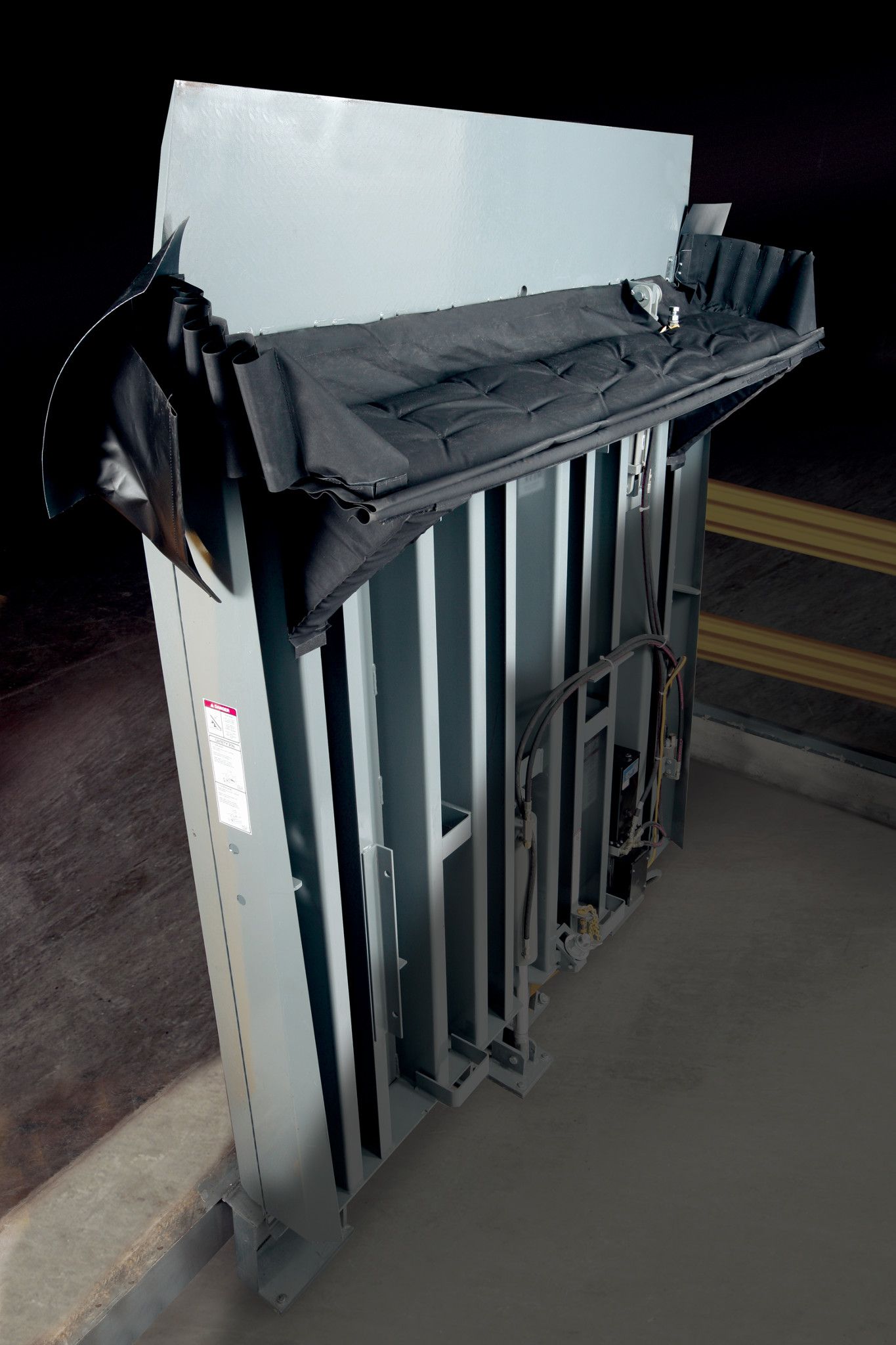 Designed for the Rite-Hite® RHV Vertical Storing Hydraulic Leveler, the VHLS dock seal provides a snug seal against the pit floor when the leveler is in use. VHLS components work together to save energy and maintain pit cleanliness.
Benefits
Unique collapsible curtain design – Durable, insulated fabric curtain with compressible foam supports provides reliable seal with every use.
Compatible with drive-through dock design – Allows trailer doors to be opened and closed freely inside dock for security purposes.
Optional components – End seals, lip corner seals, BumperTopper™ seal, drive-thru filler pads, and filler pads help eliminate small air gaps and white space that exist at corners of leveler.
Promotes facility cleanliness – Helps prevent infiltration of dust, debris and insects into building while trailers are being loaded or unloaded.
Helps control energy loss – Seals open gaps beneath leveler when dock door is open, helping prevent loss of heating or cooling energy from the building.
Simple installation – Seal applies quickly and easily and requires no maintenance. Parts easily replaced if worn or damaged.
12-month limited money-back guarantee – Built to Rite-Hite's high standards for quality and performance, VHLS seals are backed by a limited 12-month, money-back guarantee of customer satisfaction.
12-month Parts and Labor Warranty
Need more info?
Fill out the form below and one of our reps will reach out to you.
improving industrial safety, security and productivity worldwide THROUGH QUALITY AND INNOVATION

WANT MORE INFORMATION?
Fill out the form below and one of our reps will reach out to you.
Thank you for filling in the form.
Someone from our team will be in touch with you shortly.