RHV-5000 High Capacity Vertical Storing
Ideal for heavy performance
Supply chain security & protection through drive-thru
Smooth Transition Dok System®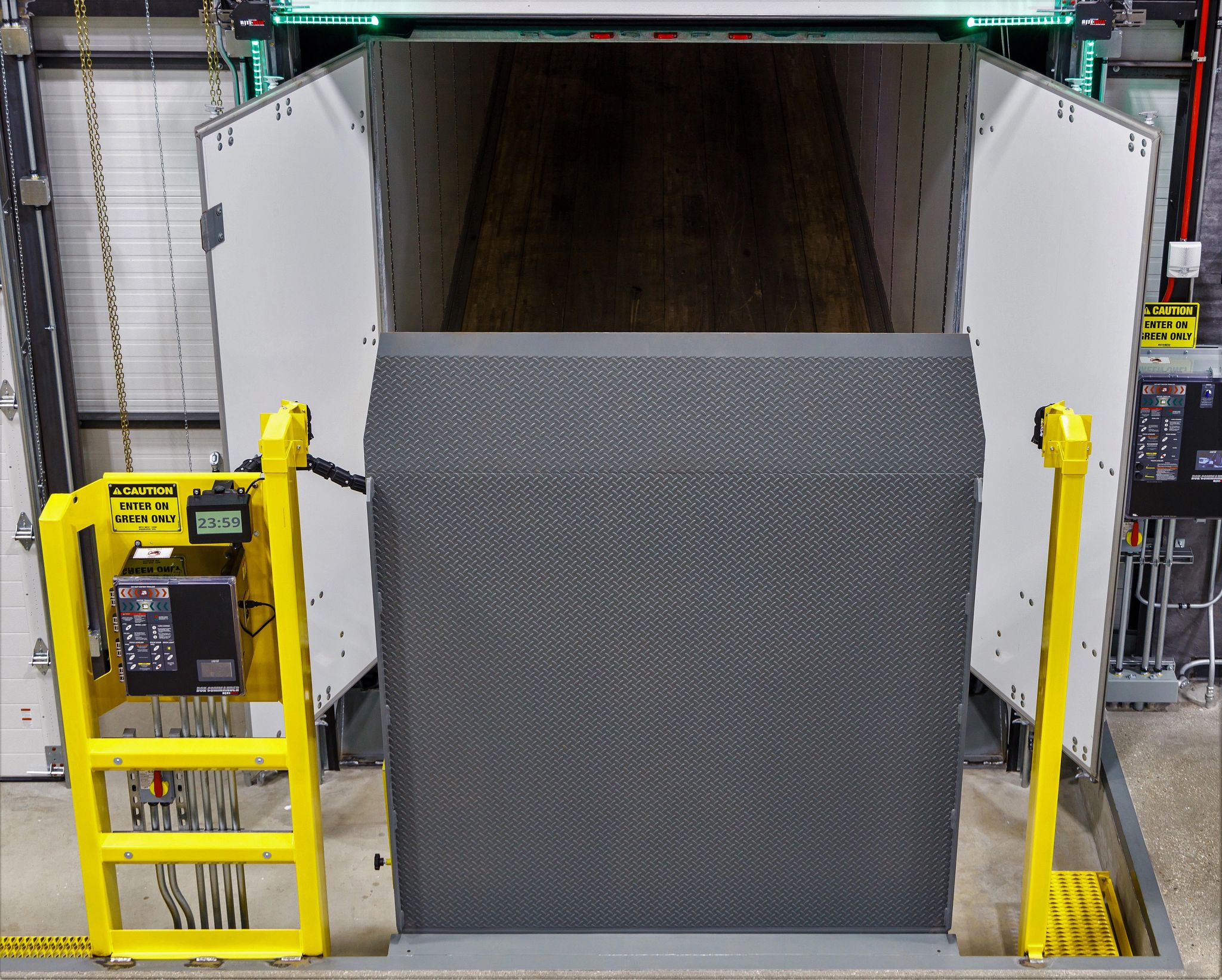 Rite-Hite's RHV-5000 Vertical Storing High Capacity Dock Leveler is tailored for high-capacity applications, delivering safety, efficiency, and reduced whole body vibration through dock and trailer connection. Its design offers the highest capacity for a vertical storing dock leveler and Rite-Hite's Smooth Transition Dok System® to enhance safety and efficiency, preventing injuries while offering significant benefits.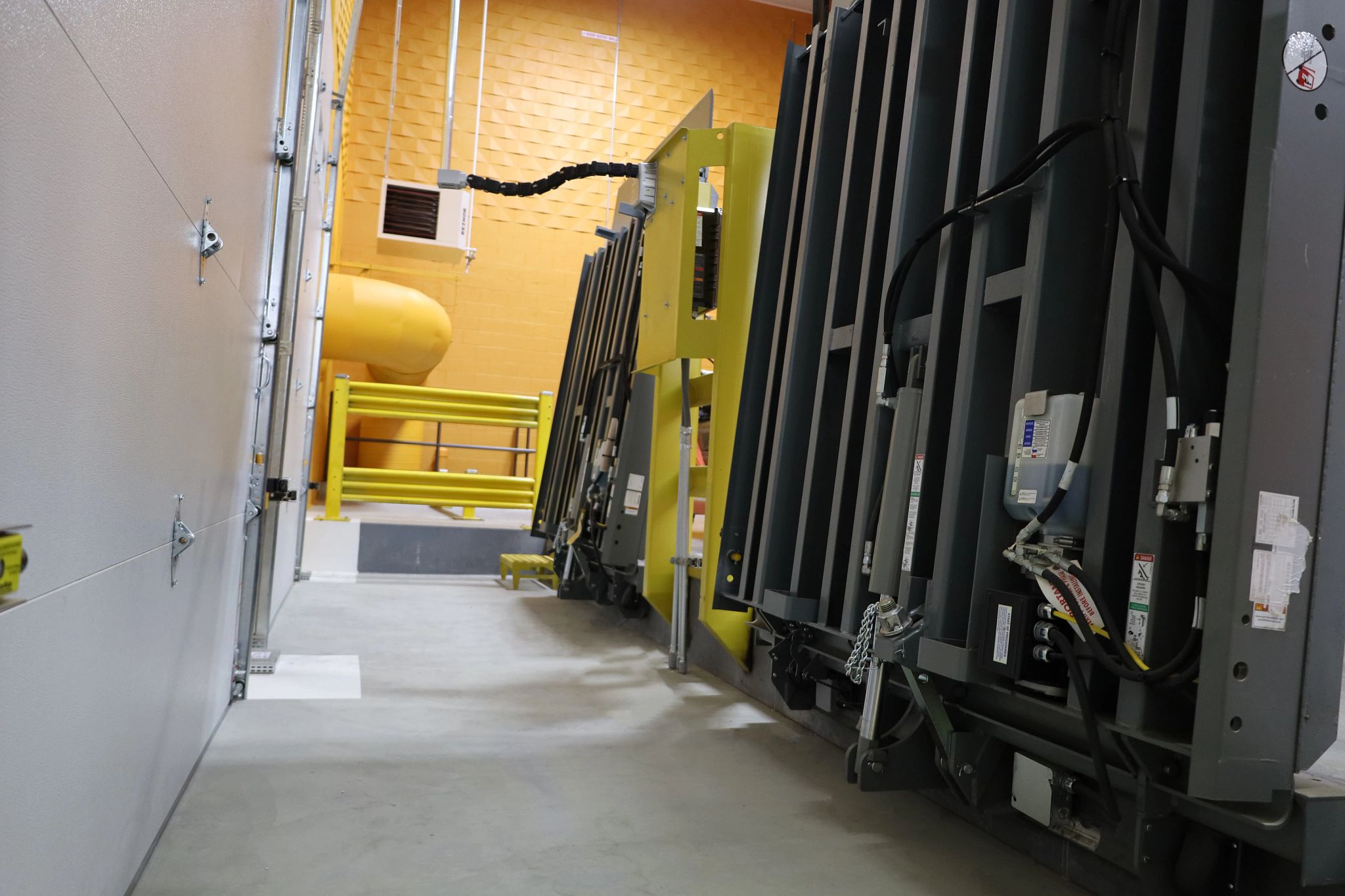 Safe-T-Pit: Pedestrian Safety
Safety is Rite-Hite's number one priority. One area that may be overlooked is the pit of vertical storing levelers. Vertical Storing Levelers come with optional Safe-T-Pit®, which keeps the operator at the control panel until the leveler is securely positioned in the trailer bed. If sensors detect any movement in the leveler pit, operation will be disabled until the area has been cleared, adding an additional layer of pedestrian safety.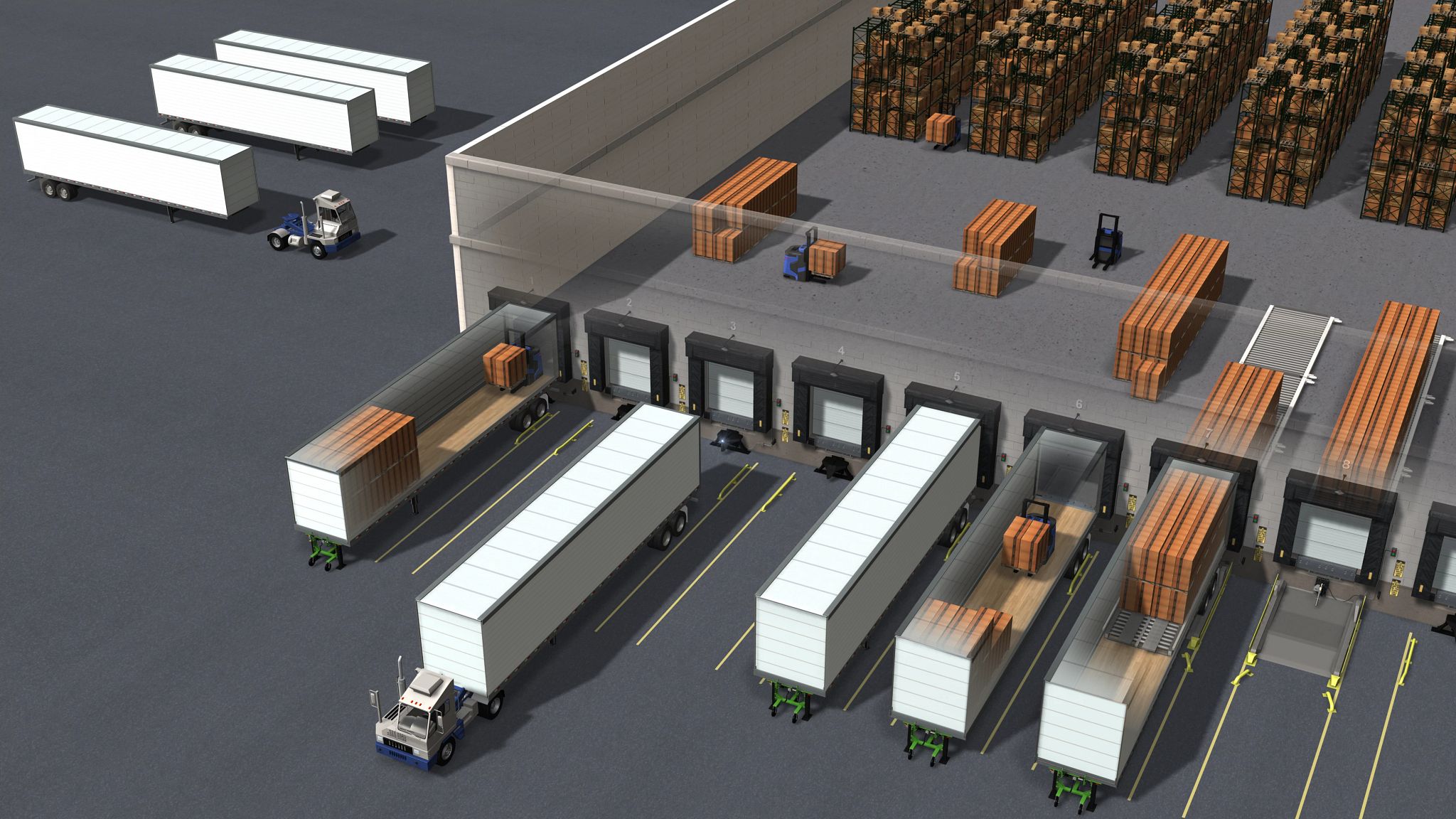 Loading Dock Automation Solutions
Let Rite-Hite help bring your automation project to a successful completion as partner of choice in loading dock design, loading dock equipment, and controls applications.
Learn More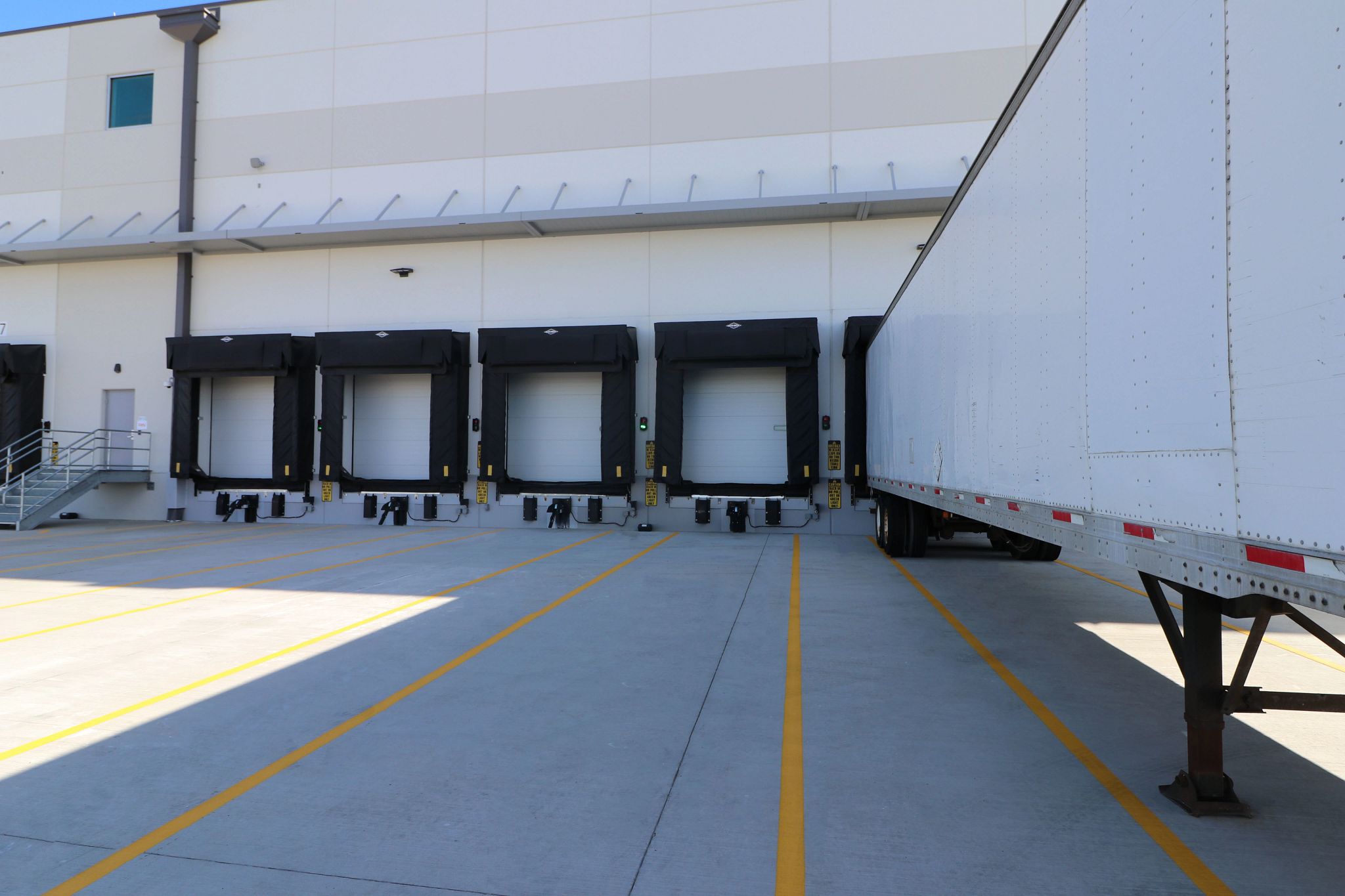 Drive-Thru for Cold Storage
Cold storage and refrigerated warehouses are an integral part of supply chains with temperature control initiatives. Loading docks equipped vertical storing levelers for a drive-thru application allow trailer doors to open inside the facility; helping to keep employees safely inside building while engaging the Dok-Lok vehicle restraint, inspecting & cutting the security, and opening trailer doors. This design helps prevent energy loss, as well as potential cargo tampering or exposure to outside elements.
4 Biggest Cold Storage Trends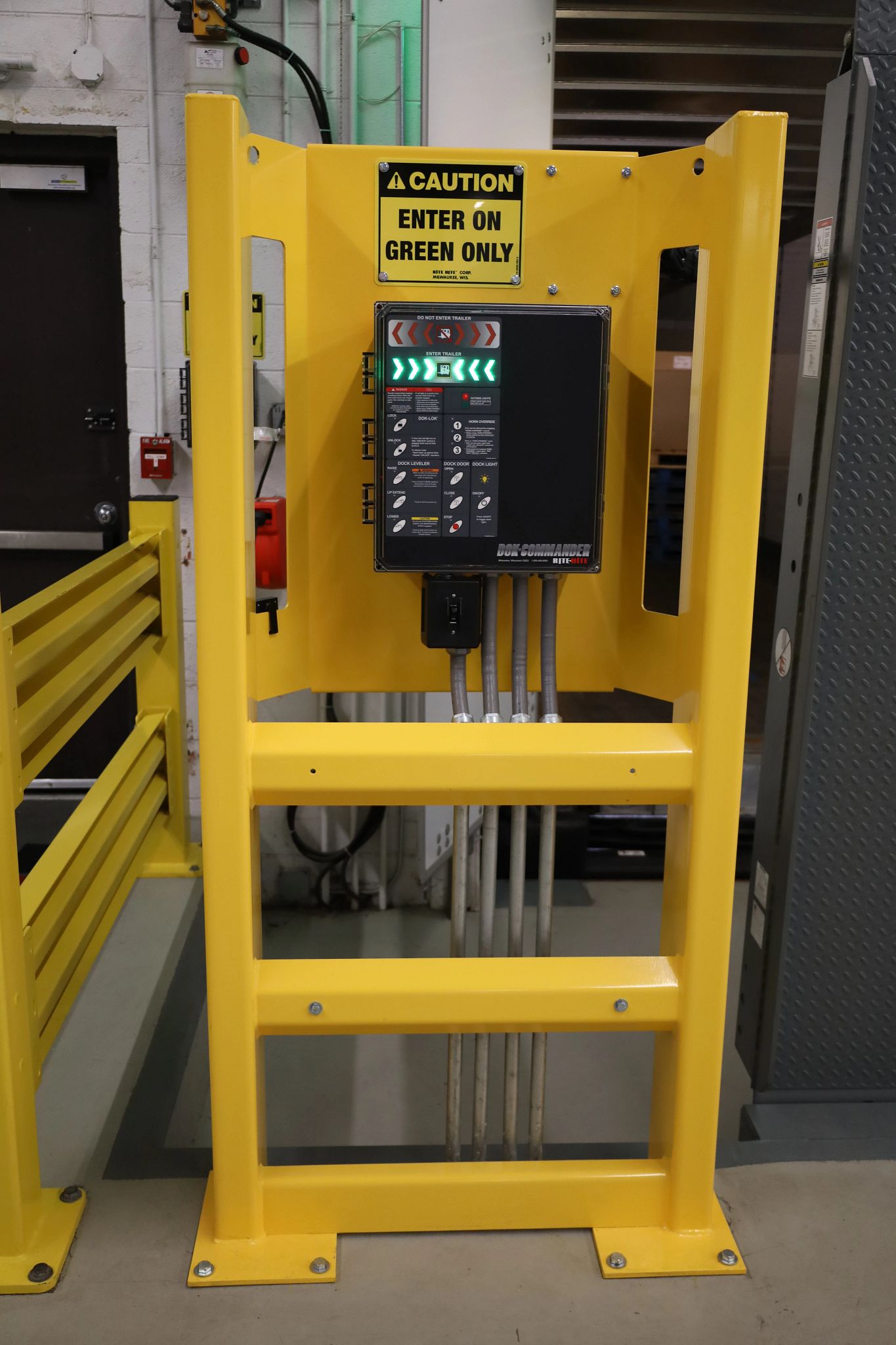 RHV Mast: Combination Controls
Simple centralized panel integrates the controls of multiple pieces of operating equipment: including a Dok-Lok® vehicle restraint, dock leveler, dock door, dock light and Rite-Vu™ Hazard Recognition and Communication System. The location alongside the vertical dock leveler helps remove wall clutter, keeps the operator safely at the control panel for all equipment operation, and is programmable to provide safe, sequential operation.
Learn More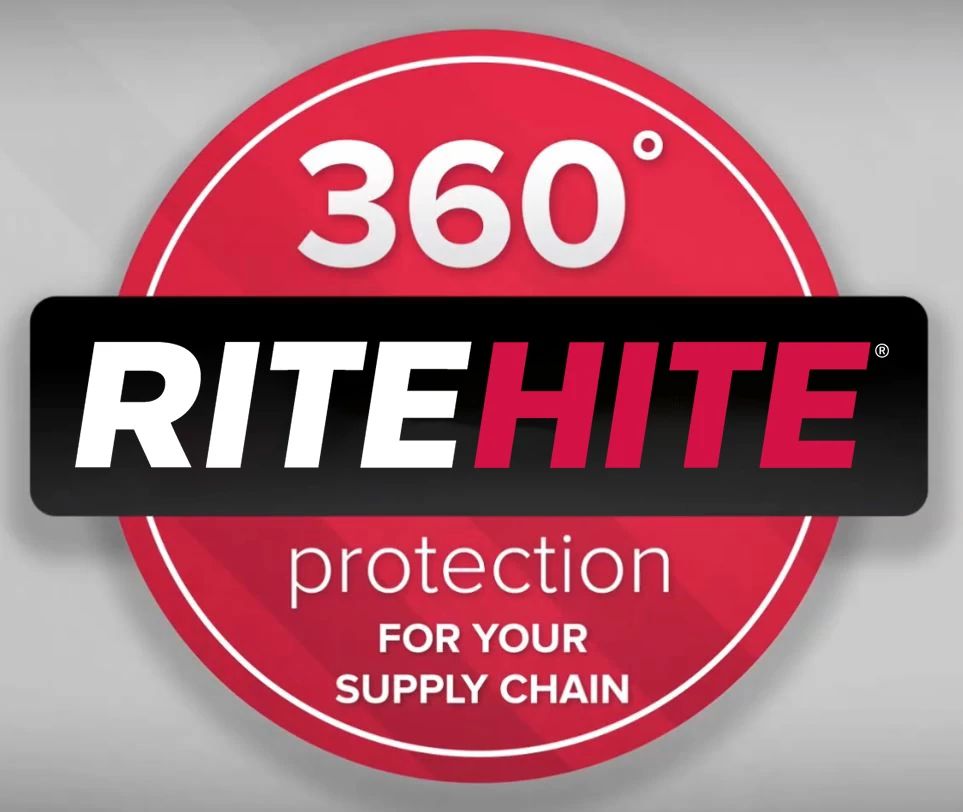 Protect Your Supply Chain
Green light from the light communication system, signals to driver when it is safe to backup
Approach-Vu

™

alerts personnel, on the drive approach, that a trailer is backing up
Trailer doors remain closed until truck in is in position
PitMaster™ V under-leveler seal and Eclipse® Dock Shelter give a complete 4-sided seal
Trailer is secured with a Dok-Lok® Vehicle Restraint
Lok-Vu® visually communicates that the restraint is engaged with the trailer
Vertical Storing Dock Leveler is lowered to transfer materials
Many forklift operators travel across conventional dock levelers more than 100,000 times each year. With each pass they experience an unpleasant jarring effect created by the bumps and gaps that exist in outdated leveler designs – so does their equipment and the product being transported. Also known as dock shock or whole body vibration, these vibrations can lead to chronic back and neck injuries, product spills, and equipment repair costs.

These conditions can be reduced or eliminated with a Smooth Transition Dok System™ design.
Learn more about Dock Shock
Need more info?
Fill out the form below and one of our reps will reach out to you.
improving industrial safety, security and productivity worldwide THROUGH QUALITY AND INNOVATION

WANT MORE INFORMATION?
Fill out the form below and one of our reps will reach out to you.
Thank you for filling in the form.
Someone from our team will be in touch with you shortly.