Athletic Facilities
Remove odors & keep floors dry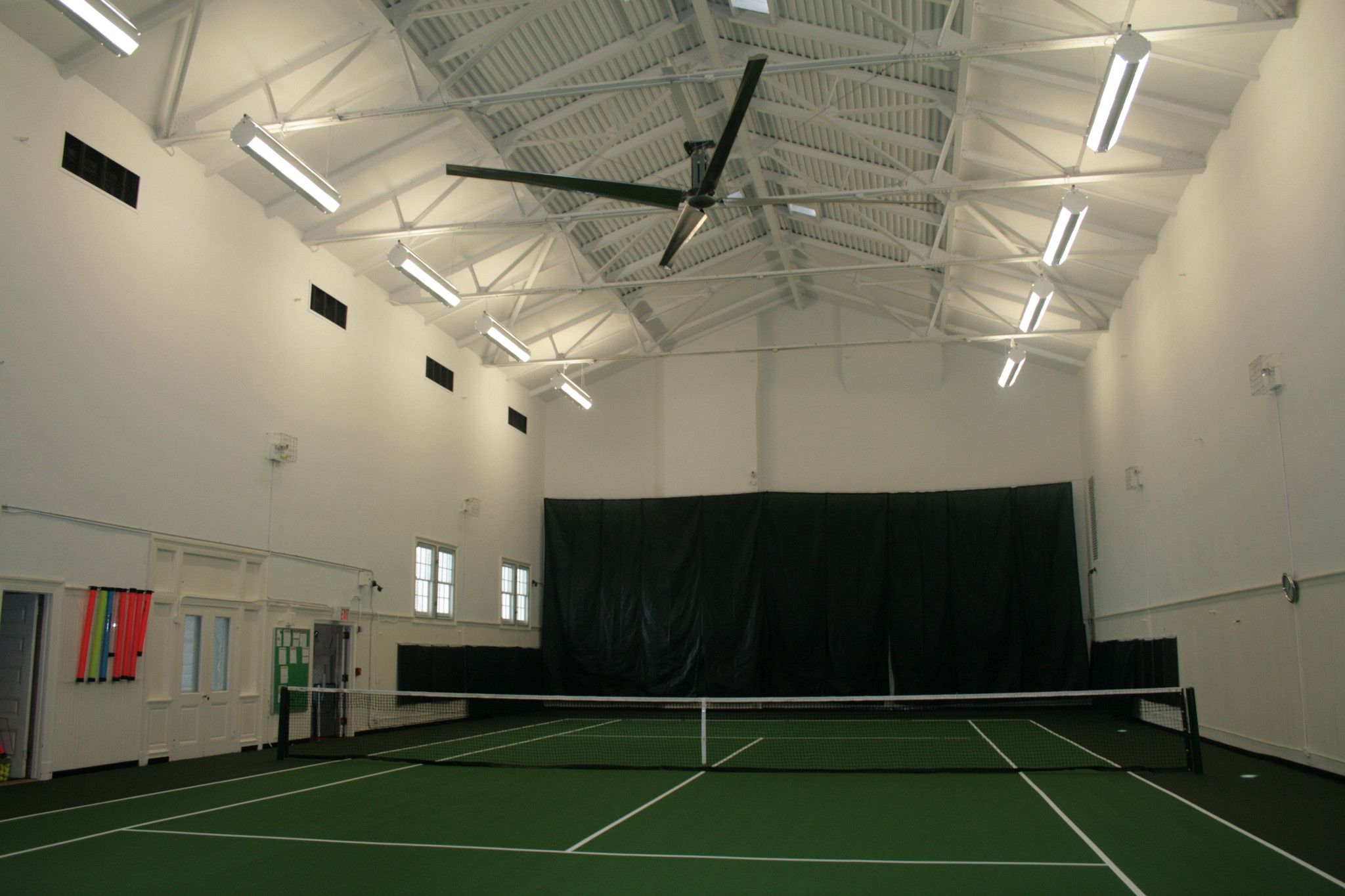 Comfort for athletes and spectators
Gymnasiums, health clubs, and other athletic facilities often have tall, open spaces that are notorious for holding moisture and condensation. Having ceiling fan designed for these large spaces can make a huge difference.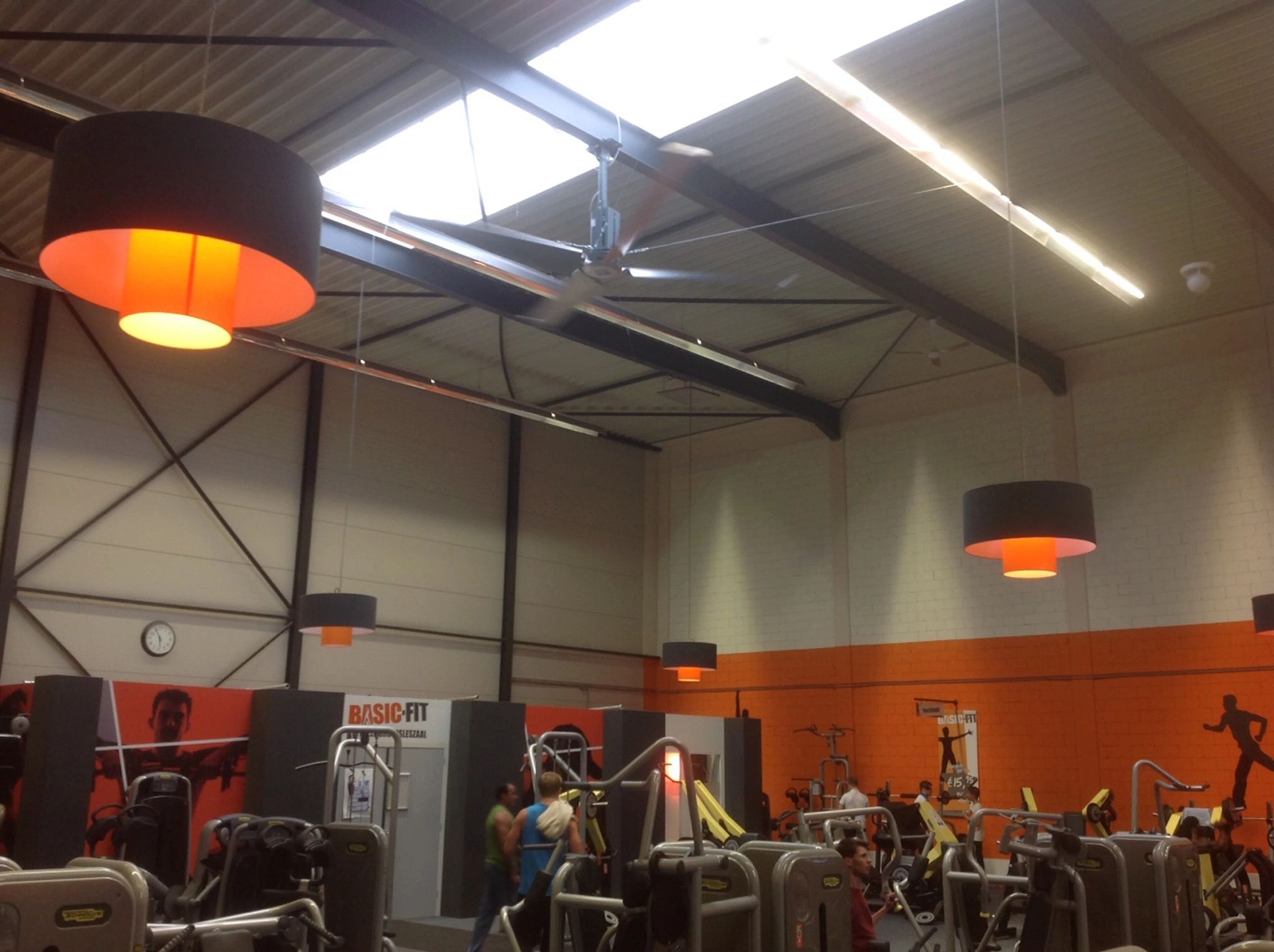 Air Quality
HVLS fans installed in natatoriums can help reduce chlorine odors and chloramine levels in the air which helps to improve air quality for athletes, spectators, and staff.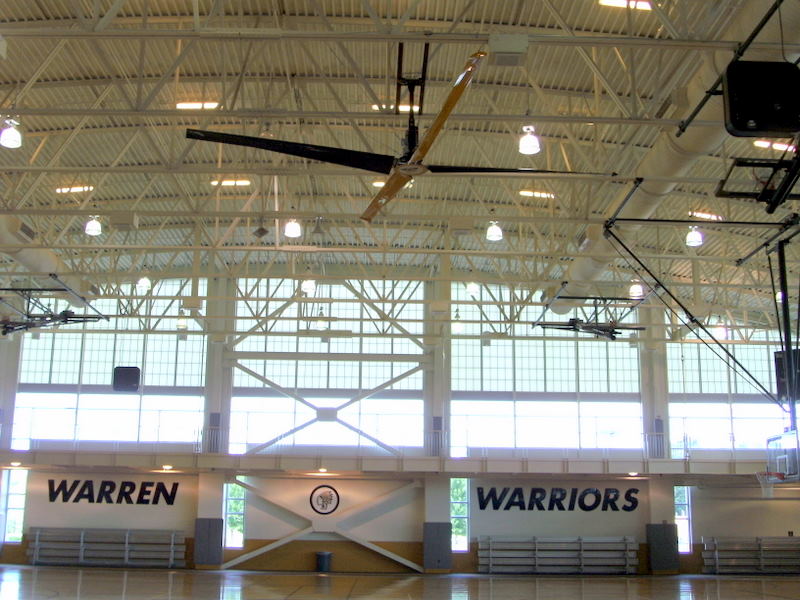 Humidity Levels
It's recommended that gym humidity levels stay between 30 to 60 percent to prevent common problems like mold, fungi, respiratory infections, warped floors and more.
HVLS fans prevent this moisture, while keeping large crowds and athletes comfortable with very little noise disturbance, making them the ideal gym ceiling fans.
Benefits
When a large number of people enter or exit the gym at the same time, the heat load can make it difficult for HVAC systems to keep pace. HVLS ceiling fans reduce this heat load to increase comfort and save on heating and cooling costs — up to 30 percent lower heating costs.
HVLS fans distribute heat and cool air more effectively throughout the gym, no matter the size of the crowd.
HVLS fans regulate temperature more effectively, on and off the court, to keep club members and athletes safe by helping maintain the ideal temperatures of 68 to 72 degrees, recommended by the American College of Sports Medicine.
HVLS fans mix warmer air at the ceiling with cooler air at the floor to minimize ceiling-to-floor temperature differentials and increase the surface evaporation rate, something high-speed fans cannot do. This is particularly important in an aquatics center, where condensation can build up on the pool floor.
Natatoriums
, like The University of Utah's Ute Natatorium, installed
our Revolution fans
to keep air in the facility in constant motion and remove stagnant air from problem areas, especially directly above the water surface.
With easier to maintain temperatures, you can open your athletic facilities up to other events like summer camps or community activities, such as fundraisers, graduations and craft fairs.
Need more info?
Fill out the form below and one of our reps will reach out to you.
improving industrial safety, security and productivity worldwide THROUGH QUALITY AND INNOVATION

WANT MORE INFORMATION?
Fill out the form below and one of our reps will reach out to you.
Thank you for filling in the form.
Someone from our team will be in touch with you shortly.