SCH Heavy Duty Sliding Curtains
Easily adapt & change areas
Interior or exterior application
SCH Heavy Duty Vinyl Curtains
SCH sliding curtain walls can be used as interior or exterior walls in virtually any facility, saving time and money when compared with permanent walls or rigid panelized systems.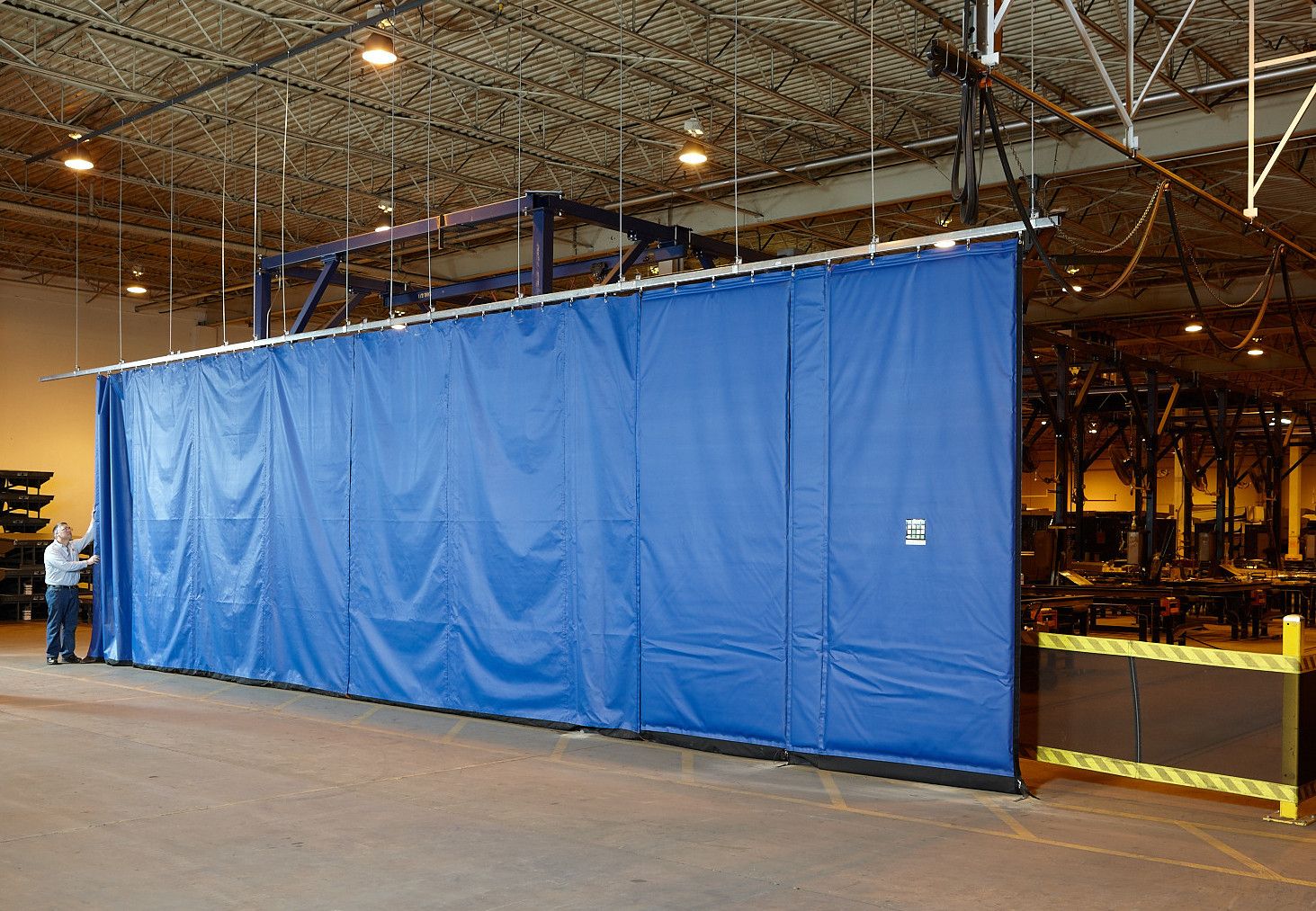 Heavy-duty Zoneworks® Sliding Curtain Walls quickly and cost-effectively adapt large spaces for your changing business needs.
Benefits
Divide warehouse space effectively without constructing costly permanent walls.
Make interior or exterior storage area.
Stop the influx of outside air and humidity from reaching workers when loading dock doors are opened.
Adapt space accordingly as you move or change your manufacturing processes or operations.
Create privacy around your product or processes.
Related blog: Are All Curtain Walls Created Equal?
SCH Curtain Walls are made of 18-ounce vinyl fabric, which is fire retardant and meets NFPA-701 and CFM flame resistant standards. Galvanized vertical control staffs, with 5/8" drop pins and floor sockets, in sliding curtain walls add stability in high winds.
Need more info?
Fill out the form below and one of our reps will reach out to you.
improving industrial safety, security and productivity worldwide THROUGH QUALITY AND INNOVATION

WANT MORE INFORMATION?
Fill out the form below and one of our reps will reach out to you.
Thank you for filling in the form.
Someone from our team will be in touch with you shortly.