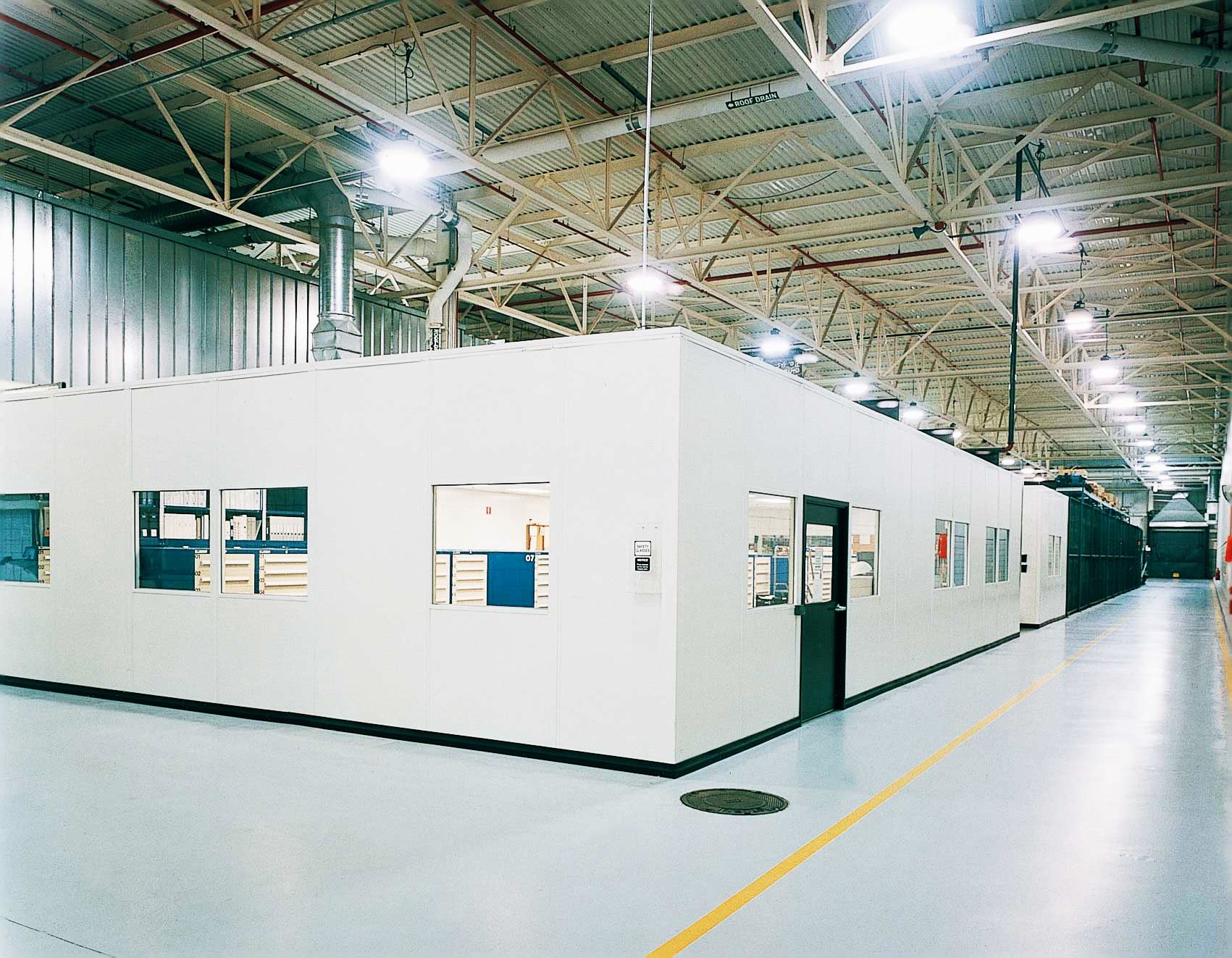 Modular Building Systems Provide Facilities with Unlimited Flexibility
When there is a need for an in-plant space change, modular building systems offer unlimited options to respond quickly and cost-effectively. Their flexible design can adapt to today's changes, and also tomorrow's.
Contact Us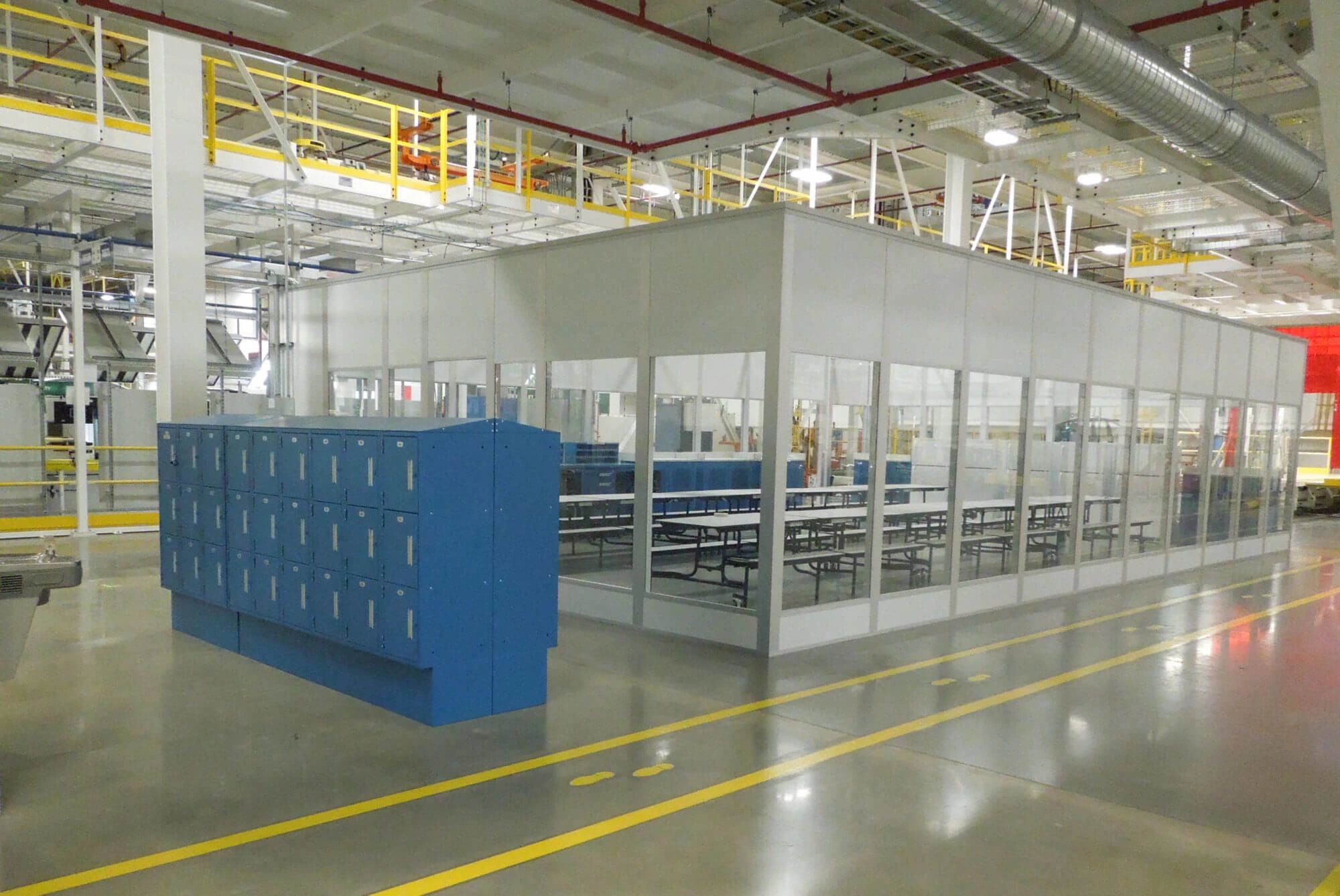 Covid-19 Separation Measures
Manufacturers today still find it necessary to ensure separation of employees from outside sources. Isolation rooms can also be installed to include outside ventilation.
Find a Rep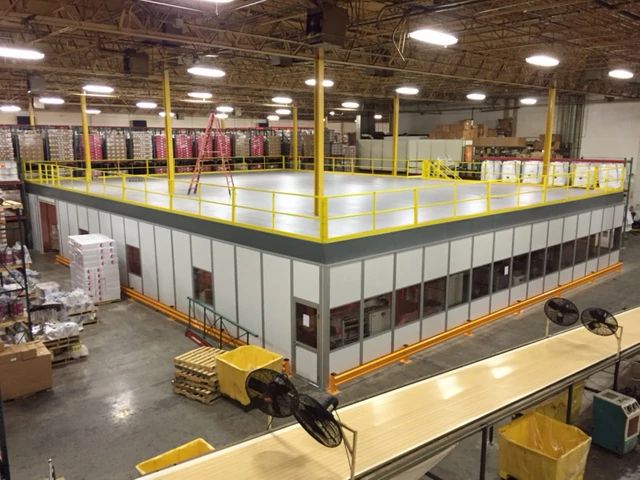 Need An Extra Office, Conference Room, or Storage Area?
Arbon Equipment can help you make the most of your space with a modular system - where the opportunities are endless. We offer design and full service installations to help you streamline operations for improved efficiency and profitability.
Benefits
Modular Building Systems can be used for:
Isolation Rooms
CMM Rooms
Environmental Enclosures
Factory offices
Printing rooms
Inspection rooms
Machine enclosures
Parts storage
Warehouse offices
Conference rooms
Cool down rooms
Control rooms
Break rooms
Paint finishing enclosures
Shipping area offices
Prefabricated components install quickly and easily, minimizing the time needed for installation.
Modular components can be easily expanded, relocated or reused to keep up with your changing business needs.
Modular systems require little maintenance, eliminating the cost of regular repairs associated with conventional construction.
Need more info?
Fill out the form below and one of our reps will reach out to you.
improving industrial safety, security and productivity worldwide THROUGH QUALITY AND INNOVATION

WANT MORE INFORMATION?
Fill out the form below and one of our reps will reach out to you.
Thank you for filling in the form.
Someone from our team will be in touch with you shortly.