Agriculture
Create stable farm environment
Helps dry manure in a barn
Reduce condensation on floors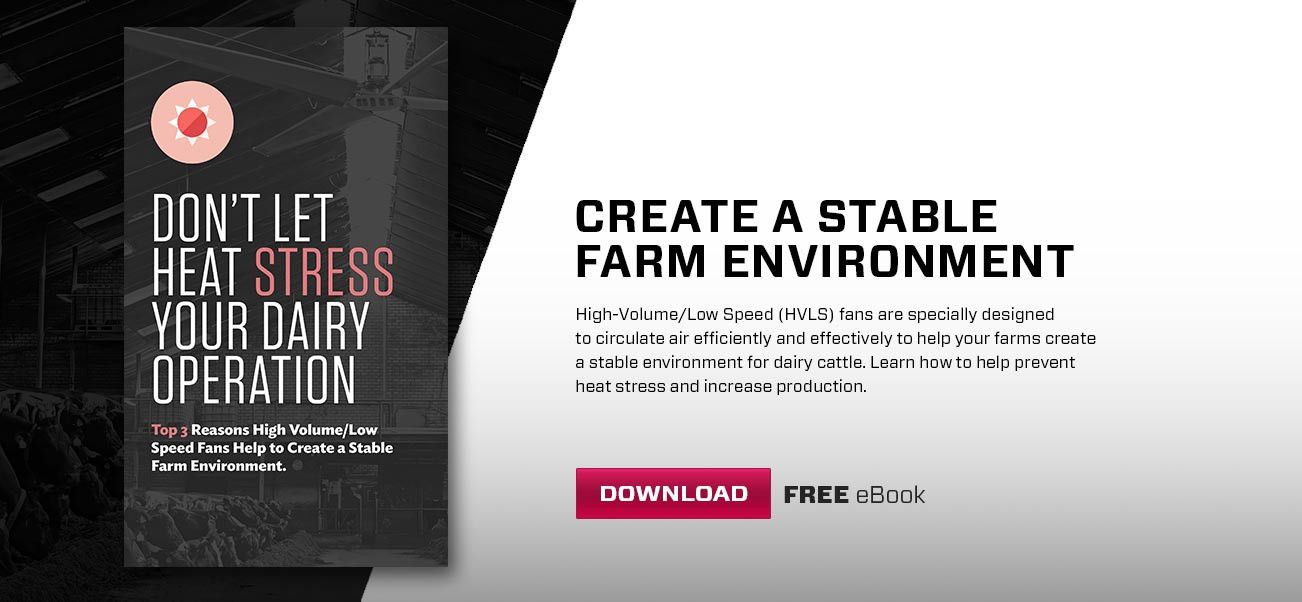 Create a stable farm environment
HVLS Fans move High volume, low speed (HVLS) fans are specially designed to circulate air efficiently and effectively to help your farms create a stable environment for dairy cattle. Learn how to help prevent heat stress and increase production. Download FREE eBook.
Download FREE eBook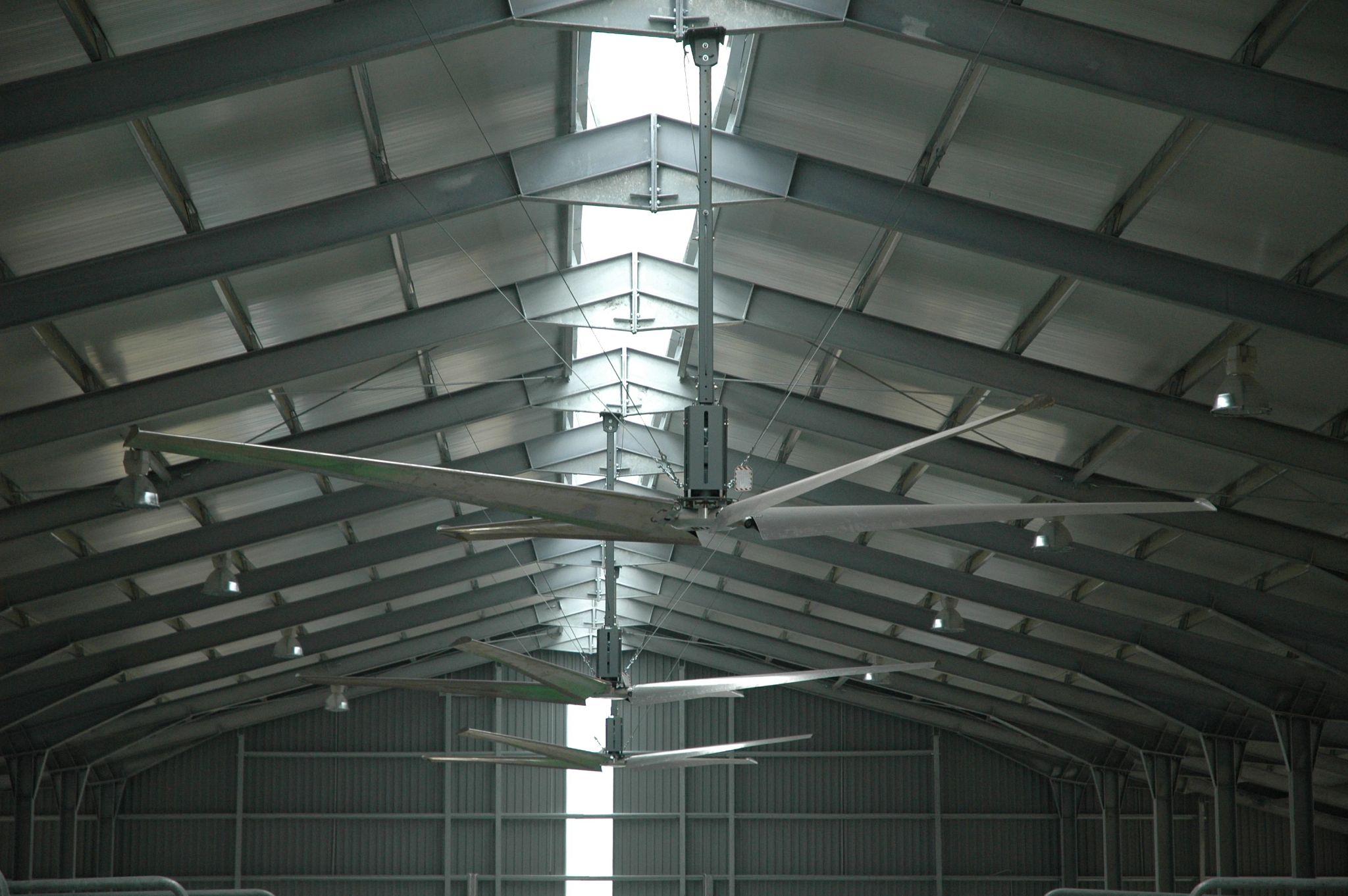 First choice in agricultural fans
Our high volume, low speed (HVLS) ceiling fan is designed to circulate the air in your agricultural facility more efficiently and effectively. Rotating at an optimized low speed, a Rite-Hite HVLS agricultural ceiling fan moves the most air over the largest area at the lowest cost. This allows for maximum cooling and "destratification" (the process of keeping the temperature consistent from floor to ceiling), reducing the facility's energy consumption by up to thirty percent.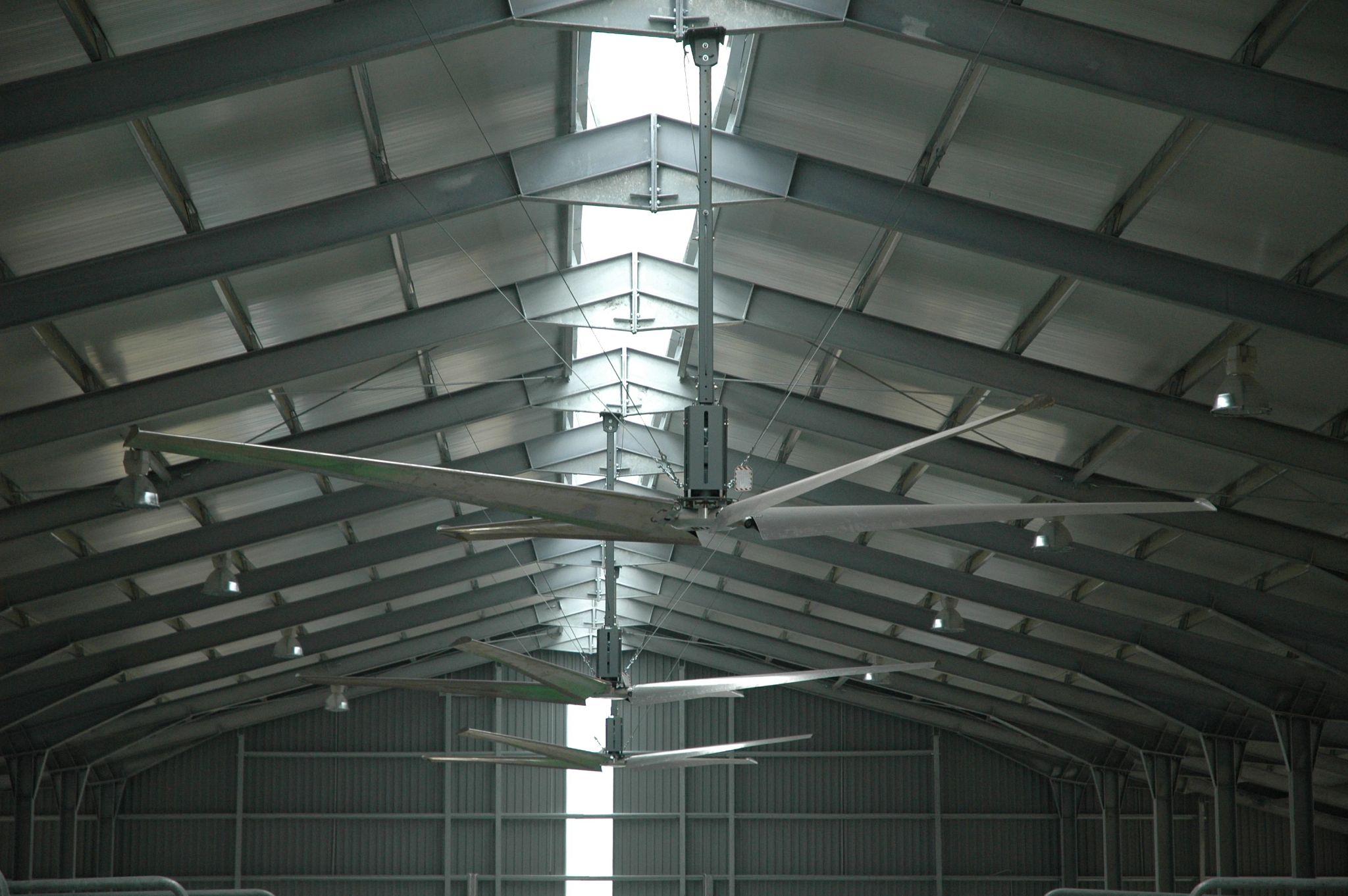 Revolution ceiling fan perfect for agricultural environments
Helps reduce condensation on floors
Helps dry manure in a barn
Helps eliminate smells and excessive moisture in stagnant areas of the agricultural facility
Benefits
A Rite-Hite HVLS Fan is an ideal barn ceiling fan because it moves air up to 85 feet (26.0 m) in all directions from the center of the fan. This large diameter of movement lowers energy costs and increases comfort in any large, agricultural facility. It also runs quieter than a high-speed fan, reduces condensation on floors and products, and improves overall indoor air quality of your agricultural building, whether it be a barn, stable, or greenhouse.
Lower the effective temperature in your agricultural facility by 7° F (4° C) or more.
Helps reduce heat stress in dairy cows
Helps improve the quality of milk by increasing fat and protein content
Helps reduce the demand for drinking water
Helps lower the risks of Ruminal Acidosis, udder inflammation, and hoof problems
Creates more airflow throughout your agricultural facility than any other fan
Costs just pennies an hour to operate
By switching from high-speed fans to a Rite-Hite barn ceiling fan, you can replace up to 20 floor or wall mounted fans in your agricultural facility.
Need more info?
Fill out the form below and one of our reps will reach out to you.
improving industrial safety, security and productivity worldwide THROUGH QUALITY AND INNOVATION

WANT MORE INFORMATION?
Fill out the form below and one of our reps will reach out to you.
Thank you for filling in the form.
Someone from our team will be in touch with you shortly.