SCW Industrial Wash Down Curtains
Minimize overspray while cleaning
Reduce cross contamination
Safe antimicrobial wash-down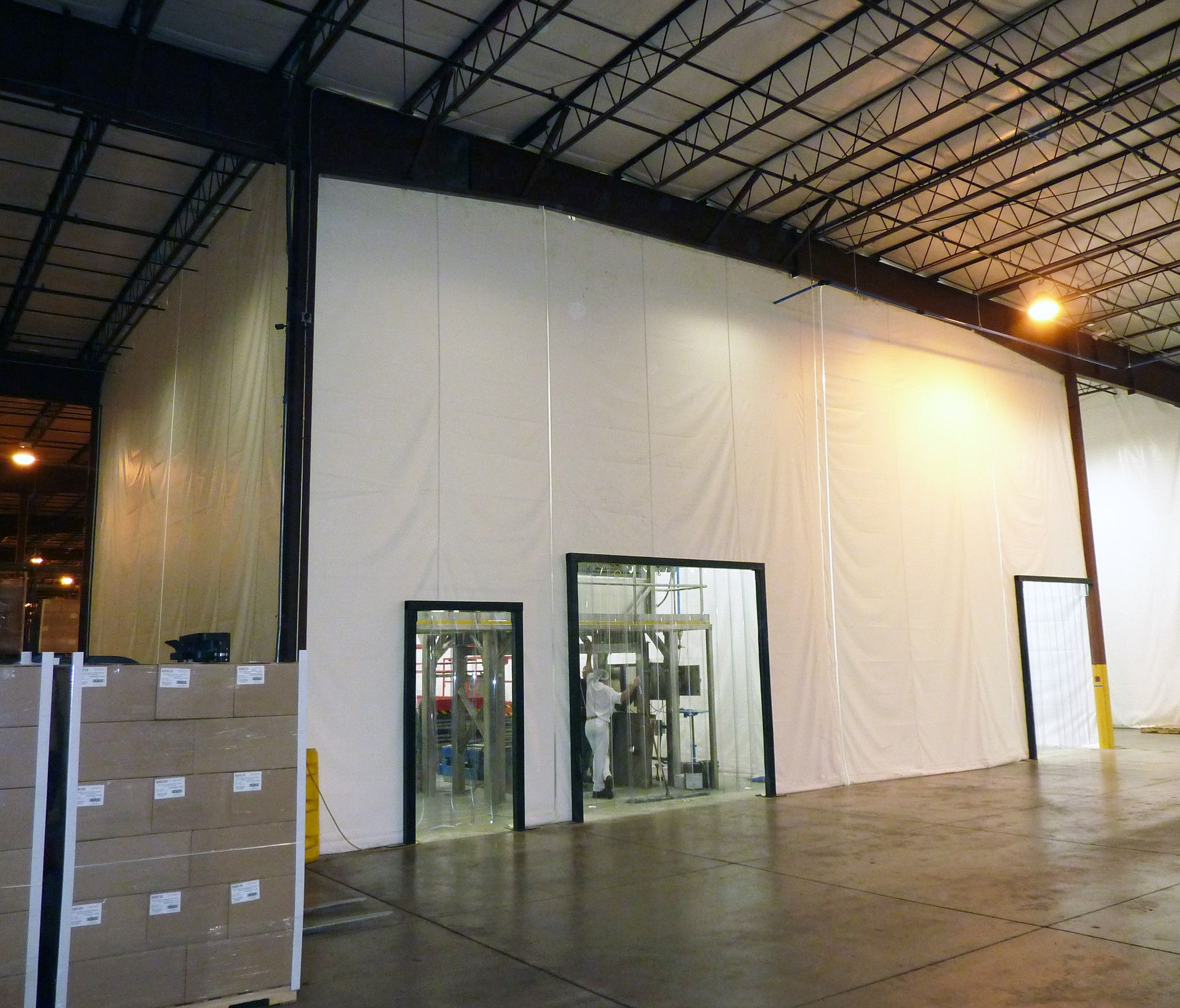 The Zoneworks® Wash-Down Curtain Walls let you streamline and increase production while achieving cleanliness requirements.
Benefits
Create safe and effective antimicrobial wash-down environments as part of Hazard Analysis & Critical Control Points (HACCP) best practices.
Keep production going at peak capacity.
Use in food and beverage operations where compliance with HACCP food safety regulations.
Isolate production lines to minimize overspray while cleaning.
Reduce the potential for cross contamination during routine production processes.
Related blog: 5 Ways Curtain Walls Add Value to Your Food Processing Facility
The SCW Wash-down Curtain Wall is constructed of 18-ounce white vinyl fabric. Stitching and Velcro are replaced with air- and water-tight heat welded seams and double slide rail panel-to-panel connections, eliminating the potential for bacteria, mold or mildew to accumulate. All components and fasteners are made of corrosion resistant stainless steel. Optional Clean Track system available to eliminate the potential for accumulation of bacteria, mold or mildew.
Need more info?
Fill out the form below and one of our reps will reach out to you.
improving industrial safety, security and productivity worldwide THROUGH QUALITY AND INNOVATION

WANT MORE INFORMATION?
Fill out the form below and one of our reps will reach out to you.
Thank you for filling in the form.
Someone from our team will be in touch with you shortly.