Universal Hold-Down Conversion
9-tooth pawl for strong engagement
Exclusive tension relief system
Industrial strength ratchet bar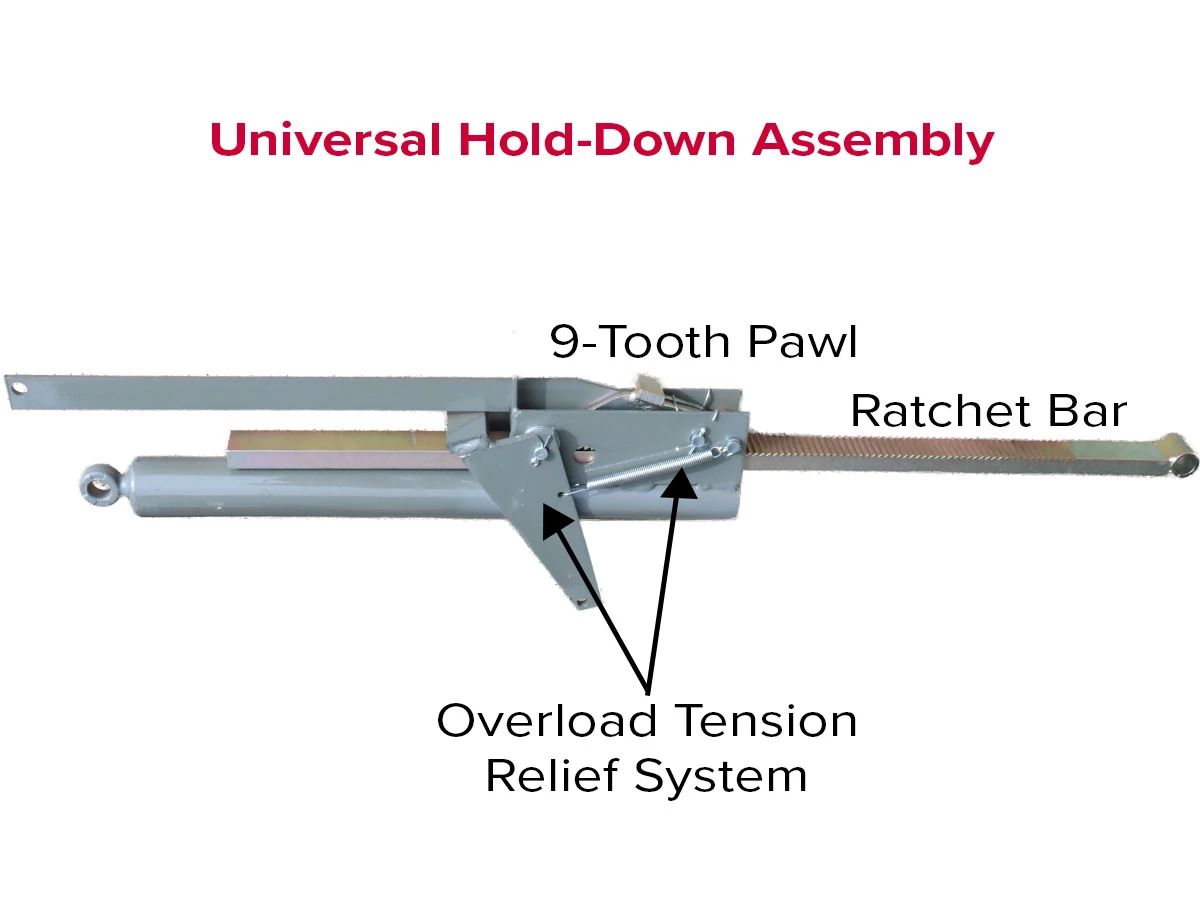 Reliable Hold-Down System
A Rite-Hite hold-down conversion kit replaces worn-out mechanical leveler ramp control devices with a 9-tooth pawl and ratchet bar. This system is essential in effectively holding the leveler firmly in place, helping to prevent operator injury or damage to a dock leveler that pops up into the air due to failure of a less reliable hold-down.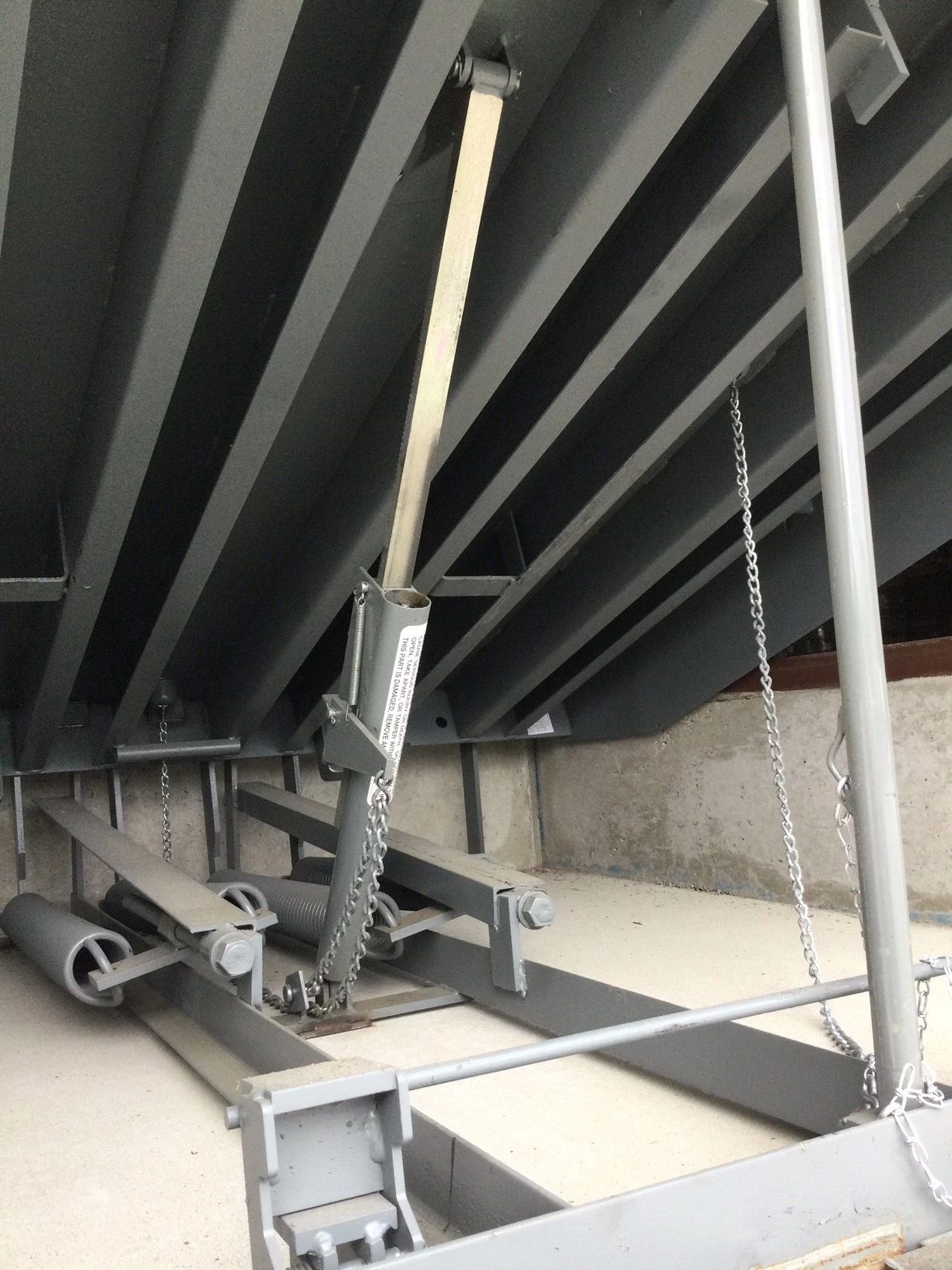 Strong Tension Relief
Tension relief allows the hold-down system to periodically release on the mechanical leveler to match the rising elevation of the trailer bed floor as materials are removed, helping prevent damage to the leveler frame. This mechanism is an added safety benefit that enhances competitive ramp controls.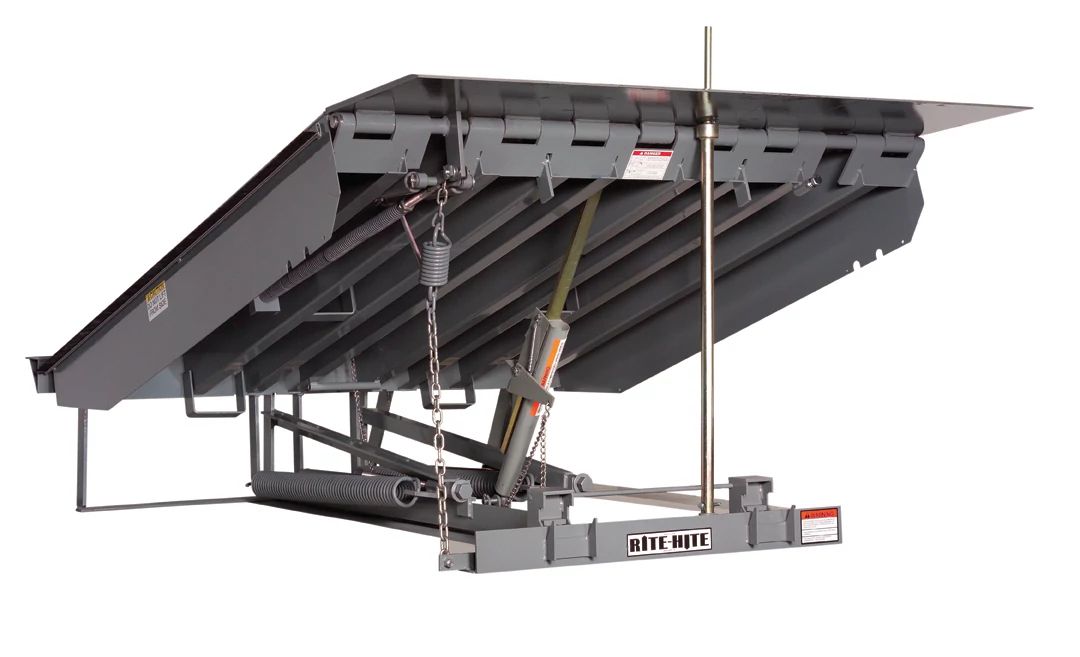 Mechanical Dock Levelers
Mechanical dock levelers provide an economical solution for traditional applications. Rite-Hite's rugged construction can withstand the toughest of environments with minimal maintenance for a lower cost of ownership.
Learn More
Benefits
Strong tension relief and positioning of dock leveler hold-down assembly in the front and center of the leveler helps to provide a smoother ride for forklift drivers by keeping the leveler parallel with the trailer bed floor.
Reliable tooth engagement helps reduce operator injuries or damage to a leveler that were to pop into the air due to failure of a less reliable hold-down.
Helps reduce equipment downtime with longer-lasting parts and fewer required maintenance needs.
Dock leveler tension relief system helps protect the hold-down system and leveler subframe from damage and costly repairs for a longer product life by relieving upward pressure applied by rising trailer beds, especially in the trending use of air-ride suspension trailers.
Quality machined teeth to minimize premature chipping, allowing for easy tension relief and increased product life.
Corrosion resistant, 1-1/2" (40 mm) wide crown-toothed cadmium plated ratchet bar and 9-tooth pawl for strong holding power, longer life and less wear.
Universally accepted on most competitive and Rite-Hite mechanical levelers.
Rite-Hite provides an exclusive network of representatives and industry leading planned maintenance programs; helping ensure products are performing at their full potential.
1-year parts and labor.
Need more info?
Fill out the form below and one of our reps will reach out to you.
improving industrial safety, security and productivity worldwide THROUGH QUALITY AND INNOVATION

WANT MORE INFORMATION?
Fill out the form below and one of our reps will reach out to you.
Thank you for filling in the form.
Someone from our team will be in touch with you shortly.