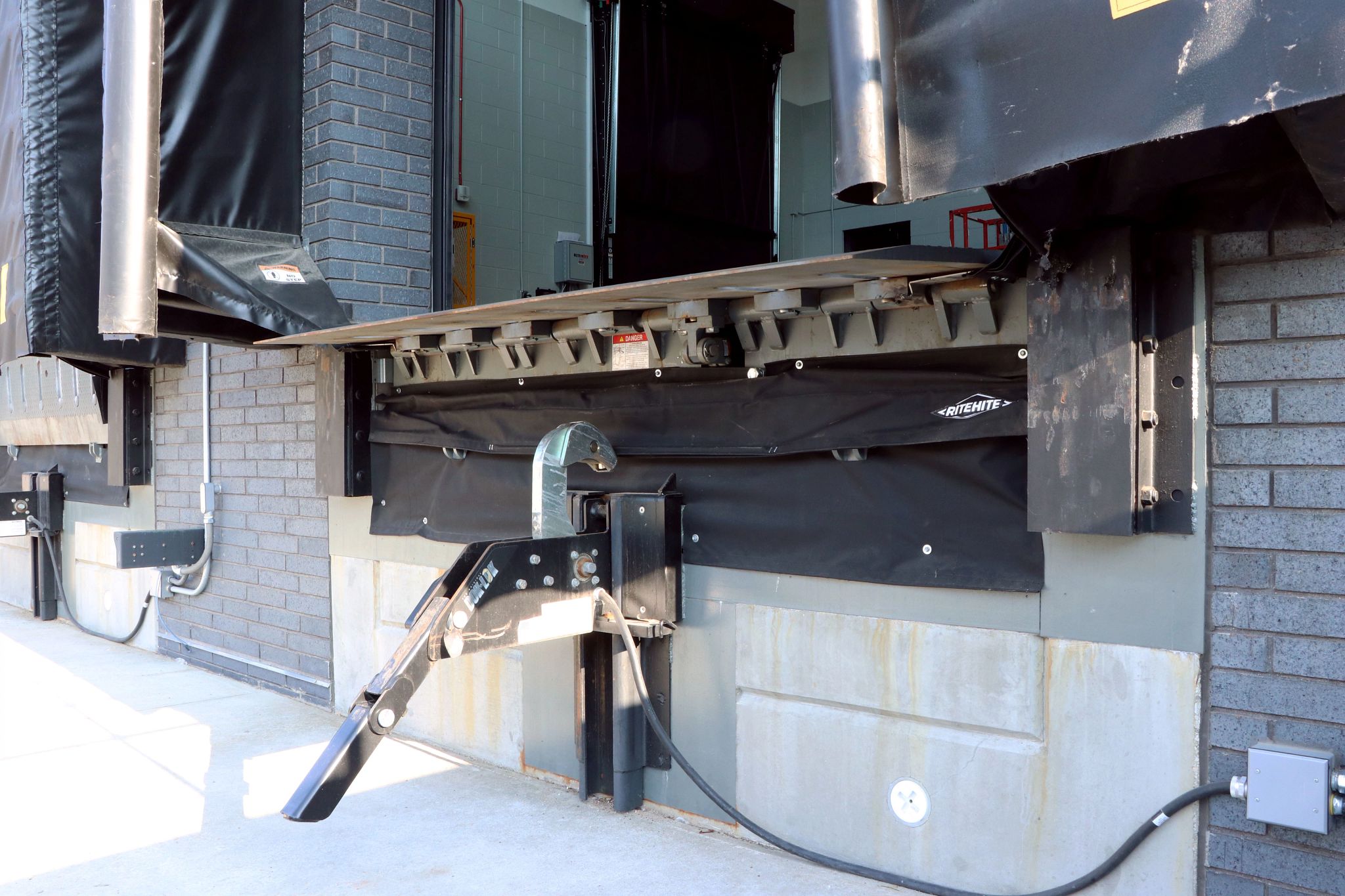 PitMaster X is Rite-Hite's innovative solution to complete the job of the loading dock seal or shelter by providing a tight seal beneath dock levelers.
Benefits
Reduce energy loss – The front of a typical dock leveler pit is fully open to the environment outside the building. PitMaster X minimizes airflow through openings in the leveler pit. An insulating "dead-air" cavity results, reducing the transfer of heat into or out of your facility through the steel leveler deck. Rite-Hite's optional Lip Corner Seals, Filler Pads, and Lip Hinge Seals help seal additional air gaps around the leveler for increased energy savings.
Promote facility cleanliness - Helps prevent dust, pests, debris and refuse from collecting in leveler pits or entering facility through open gaps.
12-month limited money-back guarantee – Built to Rite-Hite's high standards for quality and performance, all PitMaster Under-leveler Seals are backed by a limited 12-month, money-back guarantee of customer satisfaction.
12-month Parts and Labor Warranty
Need more info?
Fill out the form below and one of our reps will reach out to you.
improving industrial safety, security and productivity worldwide THROUGH QUALITY AND INNOVATION

WANT MORE INFORMATION?
Fill out the form below and one of our reps will reach out to you.
Thank you for filling in the form.
Someone from our team will be in touch with you shortly.