Dok-Box™
Cost-effective alternative to poured leveler pit
Quick and easy installation
Superior structural design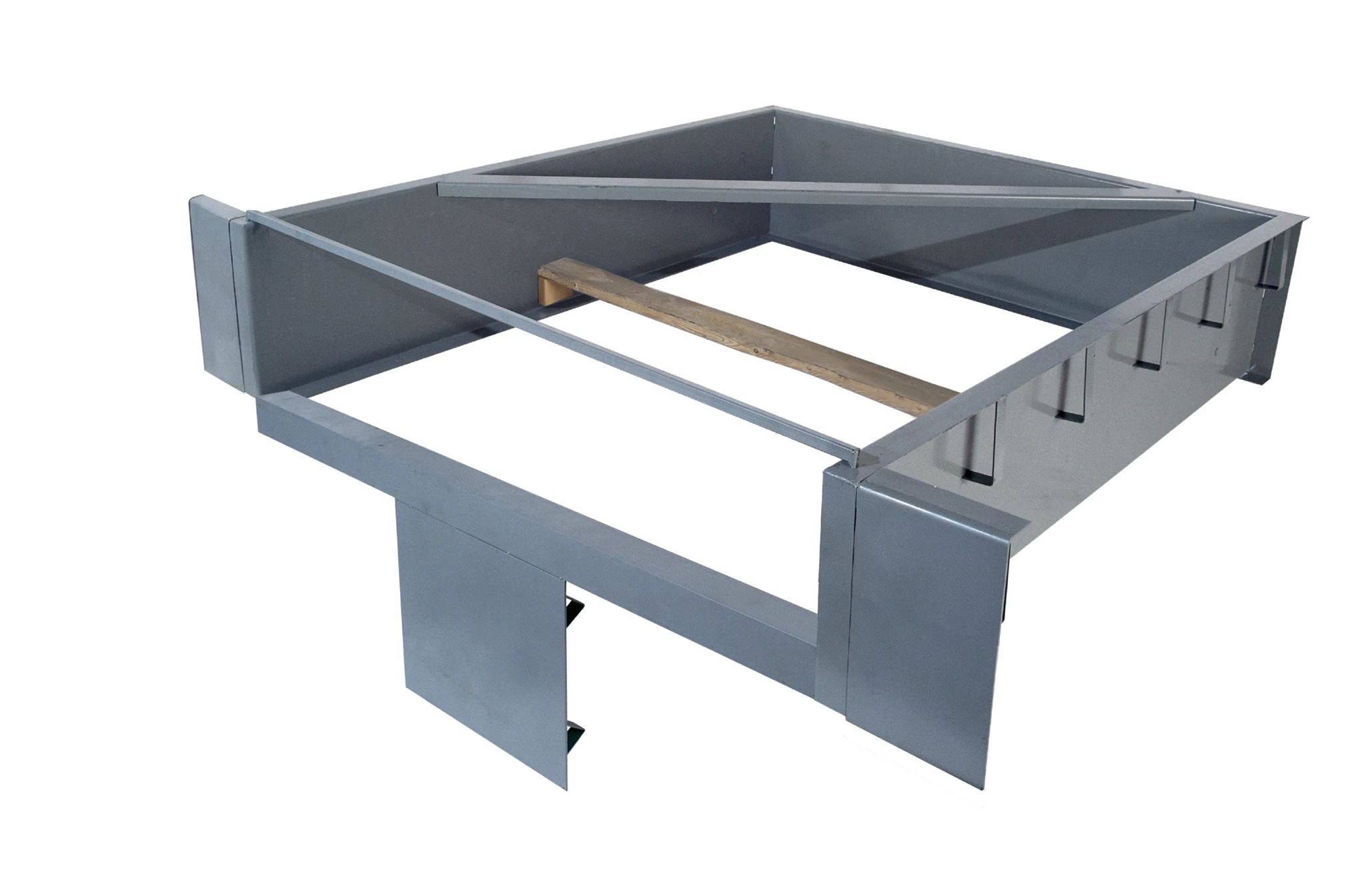 The Dok-Box™ predesigned dock leveler pit forming kit provides a more efficient, simpler method for pouring pits than conventional methods. The exclusive Dok-Box design slides and hooks together to easily create the desired dock leveler pit.
Benefits
Predesigned pit helps reduce time wasted on cutting wood forms that result in incorrectly sized pits or "out of square pits" that need to be re-poured or fixed.
Quick Hook fastening system quickly slides into the leveler pit area and hooks together on-site without the need for additional hardware.
Prefabricated hole design for convenient and quick anchoring, assembly and set-up, without the need for welding.
To make future installation of bumpers and Dok-Lok

® vehicle restraints easier, mounting plates are recommended with Dok-Box frame.
Tapered design for water run-off to help protect equipment for prolonged product life.
9-gauge steel side and rear panels.
1-1/2" (40 mm) x 9-gauge steel concrete anchors welded at 16" (400 mm) O.C.
Front curb angles for added strength at the leveler pit's front edge.
Each dock leveler pit forming kit ships complete with front and rear squaring support members and center spacer support.
Rite-Hite provides an exclusive network of representatives and industry leading planned maintenance programs; helping ensure products are performing at their full potential.
1-year parts and labor.
Need more info?
Fill out the form below and one of our reps will reach out to you.
improving industrial safety, security and productivity worldwide THROUGH QUALITY AND INNOVATION

WANT MORE INFORMATION?
Fill out the form below and one of our reps will reach out to you.
Thank you for filling in the form.
Someone from our team will be in touch with you shortly.