Insulated Door Blankets
Door opening temperature control
Steel door heat containment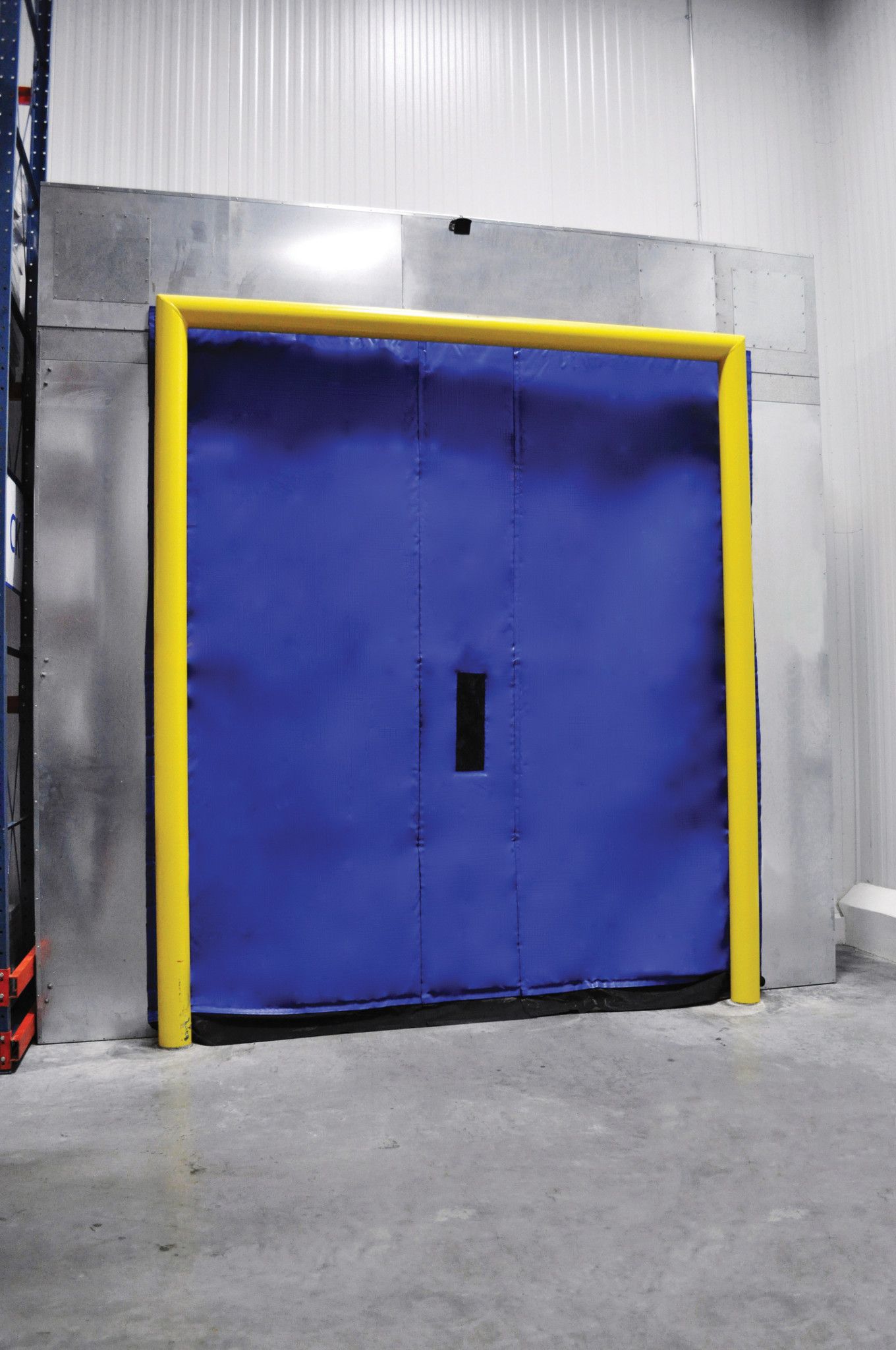 Door Insulation Blanket
Zoneworks® Insulated Door Blankets provide a quick and affordable way to control the temperature around door openings in a variety of situations.
Benefits
Maintain temperature and protect product from spoilage or irreparable damage when powered doors on coolers or freezers are out of service.
Preserve cooler/freezer integrity until the door issue is resolved.
Integrate into emergency contingency plans for power outages, storm damage and forklift damage.
Cover interior surfaces of steel exterior doors to prevent the spread of heat to interior environments. The thermal door blanket simplifies the ability to:
Protect employee comfort and safety.
Maintain the integrity of interior environmental conditions.
Door Blankets are constructed of durable industrial fabric surrounding layers of recyclable, anti-microbial polyester batting. Blankets are custom designed to fit each door opening and come in convenient, portable bags for simple storage and deployment.
Need more info?
Fill out the form below and one of our reps will reach out to you.
improving industrial safety, security and productivity worldwide THROUGH QUALITY AND INNOVATION

WANT MORE INFORMATION?
Fill out the form below and one of our reps will reach out to you.
Thank you for filling in the form.
Someone from our team will be in touch with you shortly.