GuardRite Strap
Separation means protection in your plant
Your plant can be a dangerous place. When it comes to protection, a yellow line painted on the floor just doesn't cut it.
GuardRite® Strap Barrier System is a unique way to protect large work areas or long walkways in your facility. It's designed to provide protection in places where occasional unrestricted access is needed. That includes interior loading docks and exterior platform docks.

Performance
Steel posts provide solid support
Straps absorb impact without damage
Straps are easily retensioned after impact if required


Strap storage system keeps straps neatly organized when access is needed
6" (150 mm) high yellow restraining straps proved excellent visibility
Modular design
Double posts stop up to 30,000 lbs. (13636 kg). Consult GuardRite Strap BLAST Impact Rating Chart for complete weight and speed ratings.
Easy to install
Spans up to 60' (18300 mm) between posts

Light duty design optional with single posts and single or double strap restraining kit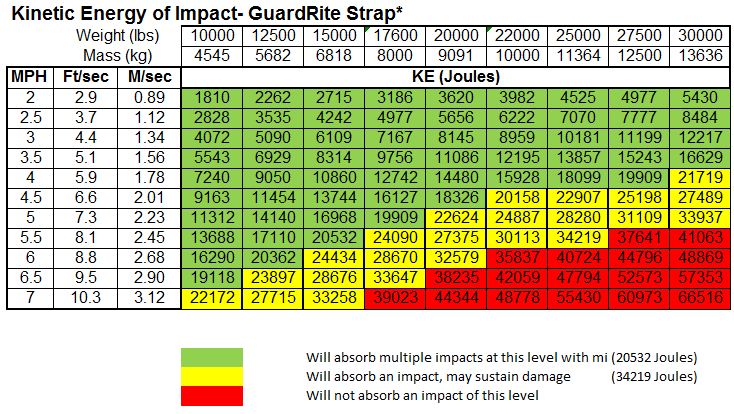 *Consult The Science of Safety white paper for a complete explanation of the information contained within this chart.
improving industrial safety, security and productivity worldwide THROUGH QUALITY AND INNOVATION