Safe-T-Vu
Adjustable traffic detection zone
Signals approaching pedestrian hazard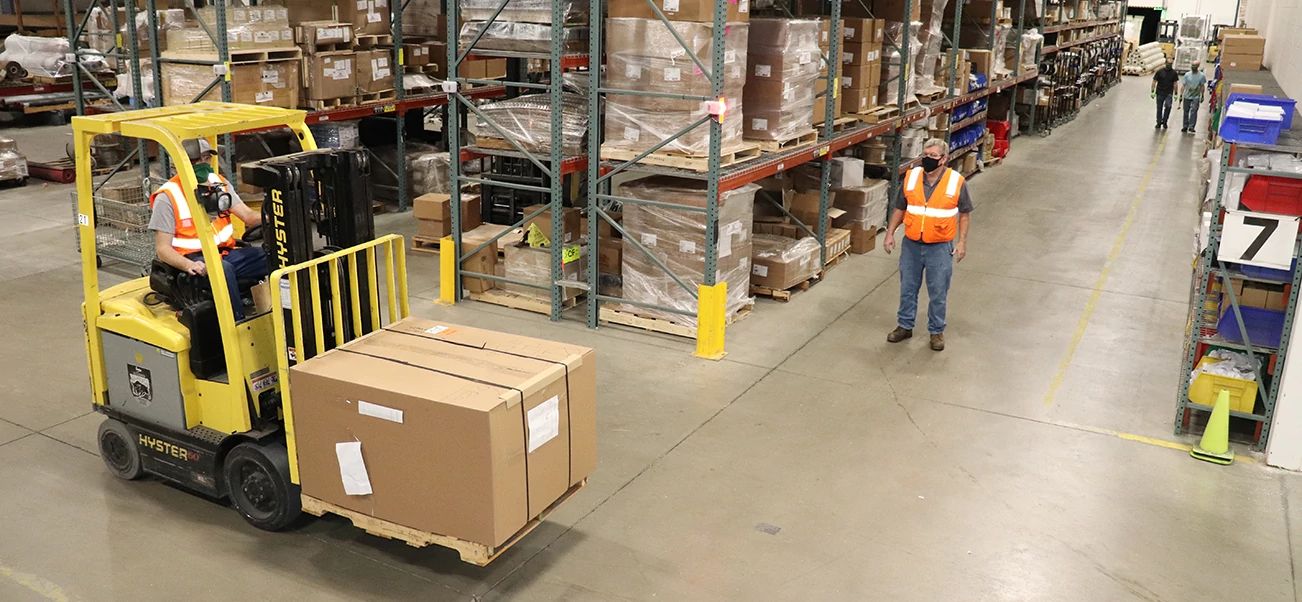 Minimize Traffic Risks at End of Aisles
Part of any facility's best safety practices, the Safe-T-Vu® Warning System is a rack-mounted device that uses a flashing red LED chevron to visually alert workers when traffic is approaching to help prevent accidents at aisle ends and other high-risk intersections in your facility.
Benefits
Safe-T-Vu® Warehouse Traffic Warning System helps prevent accidents around blind corners and busy intersections by visually notifying people and material handling equipment of oncoming traffic in your facility.
Communicates using traffic warning signals such as a flashing red LED chevron which indicates the direction of the approaching hazard only when motion is detected
Unidirectional microwave sensors detect approaching traffic from main aisle or rack aisle designation
Adjustable detection zone and sensitivity
Versatile mounting to accommodate main aisle and rack aisle traffic patterns
Additional sensor indicates the unit's mounting location has been impacted by forklift or other equipment, signaled by flashing yellow LED chevron
Each Safe-T-Vu® unit is approx. 6.5" x 4" and weighs less than 1 lb.
Easy, magnetic mounting allows for fast and simple attachment to racking and includes additional mounting points for non-metallic surfaces
Included tether protects unit if broken away by accidental impact
Optimal mounting height: 72"
Save energy with low power consumption (<2W per unit)
Units are powered and connected using low voltage 24VDC plugs and receptacles (no high voltage required on racking)
Complements a facility's existing best safety practices
Indoor use only, 0°F to 120°F (-20°C to 50°C) where forklifts and/or pedestrians are in close proximity:

Near warehouse rack uprights
Main aisle crosswalks without doors or gates
Near blind corners on walls
Near pedestrian or strip door jambs
Need more info?
Fill out the form below and one of our reps will reach out to you.
improving industrial safety, security and productivity worldwide THROUGH QUALITY AND INNOVATION

WANT MORE INFORMATION?
Fill out the form below and one of our reps will reach out to you.
Thank you for filling in the form.
Someone from our team will be in touch with you shortly.