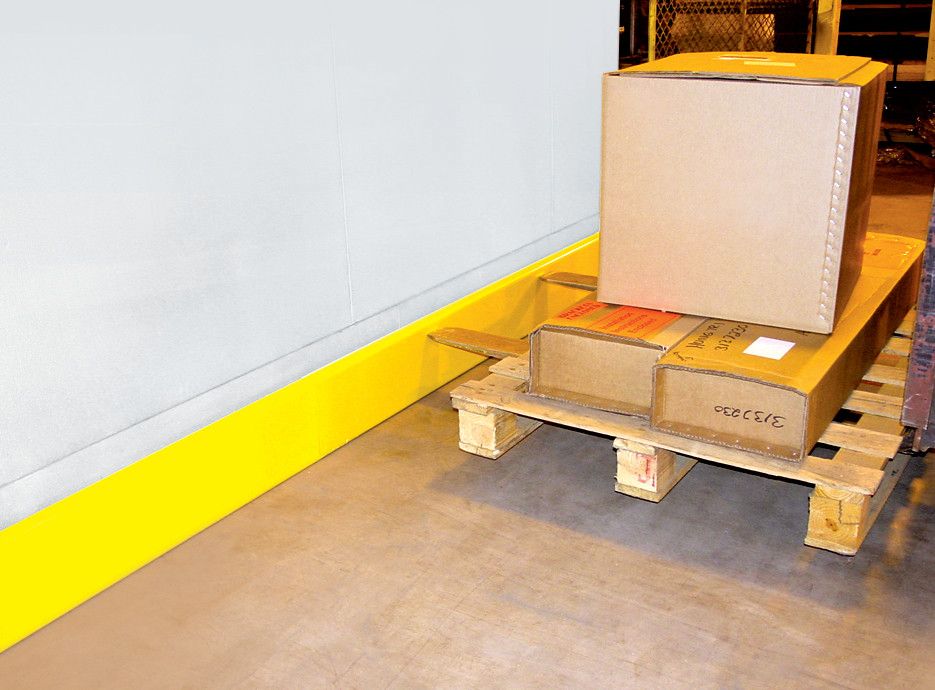 GuardRite® Sure-Stop™ Barrier System is a smarter protection system when it is critical to have a barrier that stops fork truck accidents. This gusseted barrier works well beneath gates, in aisles, and around corners to stop a fork truck with little or no deflection. It can be used as a stand-alone barrier or it can be incorporated into a custom installation with other barrier systems, creating a highly visible barrier for pedestrians and material handling equipment.
In-Plant Video
Rite-Hite's In-Plant Safety Barriers minimize workplace accidents with clearly defined separation zones that still allow access when necessary.
Benefits
18" (455 mm), 24" (610 mm), 36" (915 mm), 48" (1220 mm), or 60" (1525 mm) lengths
3/4" x 7" (19 mm x 178 mm) concrete anchors provided
Easy to install
Designed to stop up to 29,800 lbs. (13,545 kg). Consult the GuardRite Steel BLAST Impact Rating Chart for complete weight and speed ratings.
Made of 8" (205 mm) high, 3/16" (4.8 mm) thick steel, while 3/8" (9.5 mm) gussets support the steel plate and provide durability and strength
Safety yellow powder coated paint provides high visibility
Highest value for many difficult applications
Unique solutions for forklift wheel stop protection problems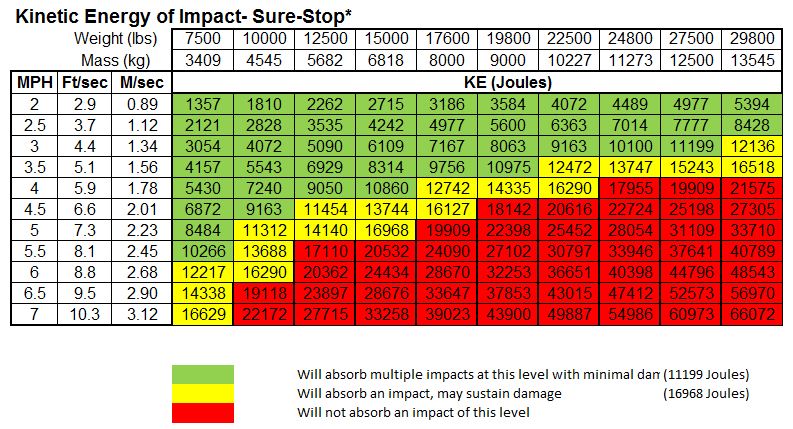 *Consult The Science of Safety white paper for a complete explanation of the information contained within this chart.
Need more info?
Fill out the form below and one of our reps will reach out to you.
improving industrial safety, security and productivity worldwide THROUGH QUALITY AND INNOVATION

WANT MORE INFORMATION?
Fill out the form below and one of our reps will reach out to you.
Thank you for filling in the form.
Someone from our team will be in touch with you shortly.